Industry News
PowerShares QQQ Championship Announces US$250,000 Charitable Impact
Details

Category: Industry
Published: 2017-06-15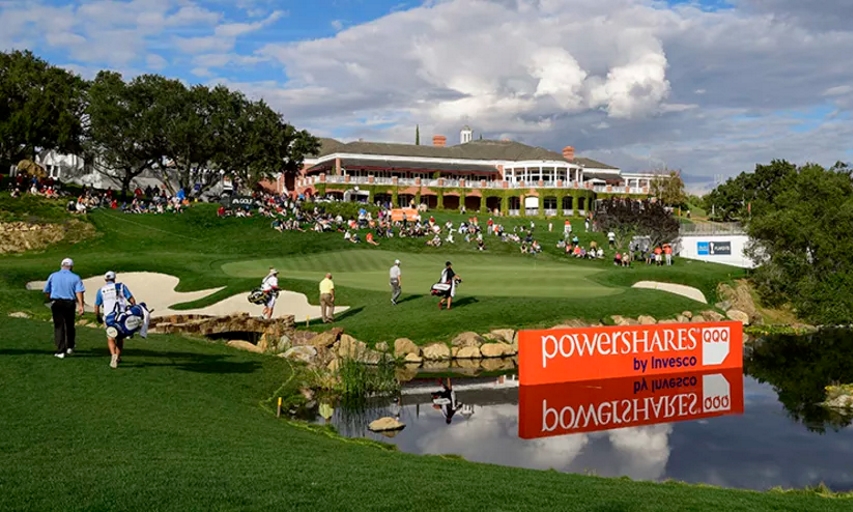 Charles Schwab Cup Playoff Event Benefits Local Sherwood Cares Foundation In Conejo Valley & Ventura County. (PGA TOUR/Ryan Young)
THOUSAND OAKS, California — PowerShares QQQ Championship tournament officials announced that the 2016 PGA TOUR Champions event generated $250,000 for non-profit organizations in the greater Conejo Valley and Ventura County areas. The tournament also announced that the Sherwood Cares Foundation, which debuted as the official charity at the 2016 event, will remain in that role through 2018.
"We were pleased with the success of the inaugural PowerShares QQQ Championship, and look forward to continuing to build on those efforts as we look towards maximizing our charitable impact in 2017 and beyond," said PGA TOUR Champions President Greg McLaughlin. "Our goal is to create great competition inside the ropes at Sherwood Country Club while leaving a strong community footprint in the region."
As the inaugural event in the Charles Schwab Cup Playoffs, the 2016 PowerShares QQQ Championship supported 14 Sherwood Cares Foundation local charities as well as The First Tee of Los Angeles, through the Buy Now. Give Back. ticket program. This unique program afforded local charities the opportunity to attend the tournament at no cost.  For every one (1) daily grounds ticket purchased between June 2 and October 16, one (1) daily grounds tickets was donated to local charities within the community.  In addition to the program, the tournament donated ticket and parking packages to 17 deserving local charities.
Sherwood Cares is the charitable foundation of Sherwood Country Club. The foundation serves children and families in the Conejo Valley and Ventura County through programs that address educational, medical, nutritional and safety concerns.  Through the support of the Sherwood Board of Governors, the Foundation and the efforts of Sherwood Country Club members, over $350,000 has been provided to 22 local charities in just over two years.
"Our relationship with the PowerShares QQQ Championship has allowed us the opportunity to accelerate our ability to support local charities," said George Carney, Jr., President of Sherwood Cares.
The PGA TOUR and its tournaments donated more than $166 million to charitable causes in 2016. The tally brought the all-time total generated for charity by the PGA TOUR to $2.46 billion since the first-ever charitable contribution of $10,000 was made by the 1938 Palm Beach Invitational. Of that total, more than $1.4 billion has come since the TOUR surpassed the $1-billion plateau in 2005.
The 2016 PowerShares QQQ Championship, which was won by Tom Pernice, Jr., was held in October at Sherwood Country Club. The 2017 event, which will be the second of three events in the Charles Schwab Cup Playoffs, will be contested the week of October 23-29, with the top 54 players competing for a $2 million purse.
For information on the PowerShares QQQ Championship, to learn more about volunteering or to purchase tickets to the 2017 event, please visit PowerSharesQQQChampionship.com.
For more information on PGA TOUR Champions, please visit PGATOUR.COM.