By Gord Montgomery (iG)

WAILEA, MAUI - As the island's newest hotel, the Residence Inn® Maui Wailea not only welcomes guests from all over the world, it also welcomes the tropical climes with its modern open-air foyer entry.
The relaxed, family-friendly atmosphere is immediately apparent at this beautiful property, which speaks to the Hawaiian Aloha spirit.. The lobby concept is as inviting to visitors as the warm ocean breezes that caress their faces, setting the tone for a relaxing break from reality at an upscale location designed for short and long stays with well-appointed studio, 1- and 2-bedroom suites.

At this all-suite hotel, each unit is contemporary in its design and layout featuring spacious rooms and fully equipped kitchens. As well, each has one, or more, large screen TVs and a balcony with either an ocean or mountain view. The one-bedroom suites can accommodate up to five people while the two-bedroom suites can accomodate up to seven occupants.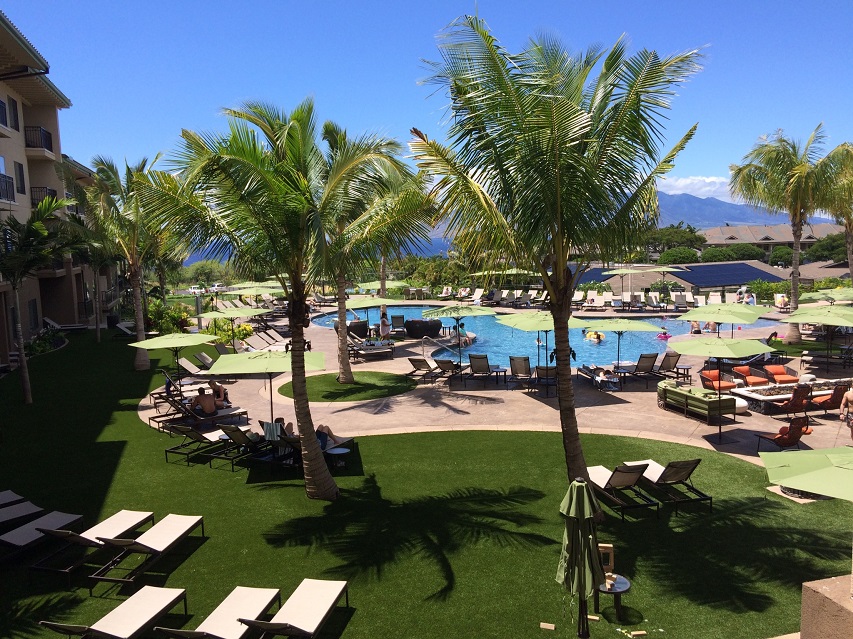 Branded as an "extended stay" hotel, the Residence Inn by Marriott® has a catch phrase that sums things up perfectly at the Maui destination - "It's not a room. It's a Residence."

The idea of a long stay accommodation set for families in this part of the island harkens to the Marriott brand of mainland hotels. While business people often use these hotels for their work, families are finding out that the many inclusions means great value in the long run.

Speaking to the comfort of the Residence Inn, and its value, Brian Sukran, a police officer from Toronto, said it was all he and his wife could have hoped for during their first visit to Maui.

"We were price conscious, and since we are having a baby soon, we wanted to get the biggest bang for our buck," he commented, while watching the Maple Leafs down the Capitals in overtime on one of the big screen TVs in the hotel's common area.

"We saw this hotel on-line and it suited us. It was much more inexpensive than the higher end ones; I'd say two to $3,000 cheaper than the higher end hotels, so that's why we chose to stay at the Residence Inn," he noted of their 10-day stay.

As to the manner in which the property is maintained by a professional staff, and the amenities offered in each suite, those were two key points that underlined the wiseness of the couple's decision to stay here.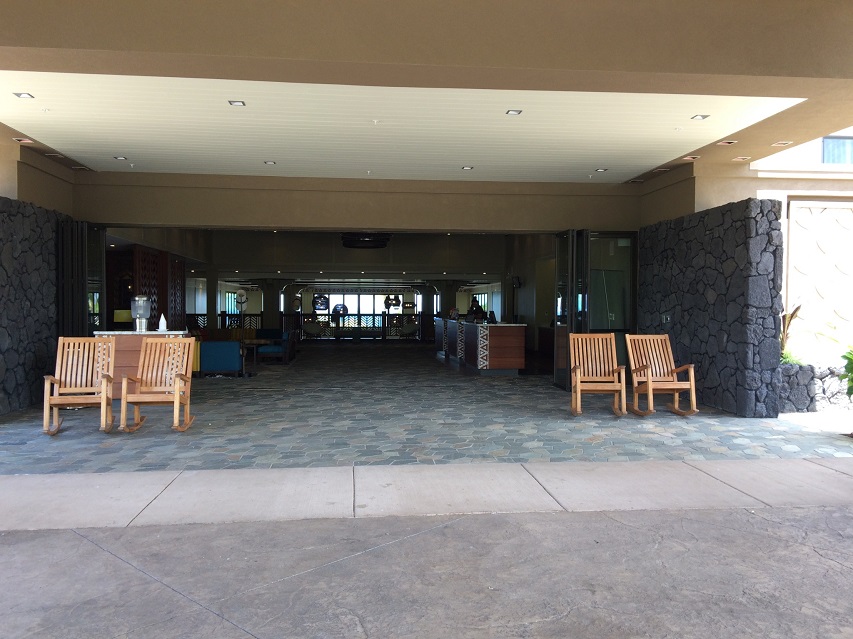 "For my wife and I, the number one thing is cleanliness. The rooms are very clean, the beds very comfortable, the staff very accommodating. They are always willing to accommodate us with whatever we needed or wanted them to do. We have no complaints.

"And eating out every night can be expensive, so being able to go to the grocery store and bring things home and being able to cook dinner," right in their suite or at the bar-b-ques provided on the grounds, "was a big plus for us."

Speaking of food, every guest at the Residence Inn wakes up to a free breakfast to start their day. Those meals feature just about anything a person could wish for, from eggs and sausage to cereal to pastries to all the makings for a breakfast sandwich, as well as fresh fruit, oatmeal and toppings for everything. There is also a selection of juices, coffee and tea. And once you've decided on your morning feast, the seating area is spacious and clean, with both outdoor and indoor seating, with a view of the ocean if one wishes.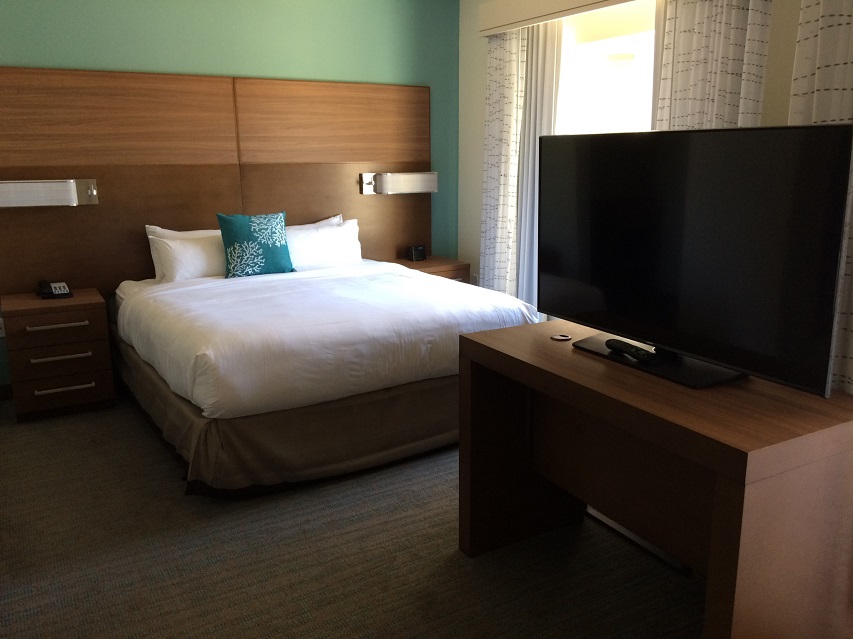 As for the hotel's many other amenities, one of the first things a golf writer notices is the on-site putting green where time can be spent perfecting that frustrating part of the game. Once you get that situation ironed out, there are three championship golf courses within minutes of the front entry and tee times can be arranged at all of them through the on-site concierge service. There is also a Sport Court® for shooting hoops if that is more your style.

The outdoor space in the rear courtyard here features a large swimming pool that is quiet even in its busiest times, as well as a hot tub. The area has poolside chairs and cabanas for guests who just want to spend the day relaxing and enjoying the peaceful setting of the Wailea area in a beautiful part of the world.

Added amenities at the Residence Inn include free WiFi, free grocery delivery service for making in-room meals, a fitness centre, laundry facilities and a 24/7 indoor market  for grab-and-go snacks and other sundry items. There is also a complimentary shuttle service to take guests to any number of areas in the area, including the famous Shops at Wailea.

So if you're headed to Maui and looking for a place that your wallet will love as much as you do, make sure to book into the Residence Inn by Marriott Maui Wailea - you won't be disappointed with all it has to offer you and your family.

For more on the hotel, go to their website at www.residenceinnmauiwailea.com.

About the writer: Gord Montgomery is a retired sports editor of two weekly newspapers in the Edmonton area and is a member of the Golf Journalists Association of Canada. He has written for Inside Golf for the past eight years. He can be reached at This email address is being protected from spambots. You need JavaScript enabled to view it.. He's also on Twitter at @gordinsidegolf.