Furyk's Shoulder Injury Making A Bad Year Even Worse
Details

Category: Inside Golf
Published: 2017-08-10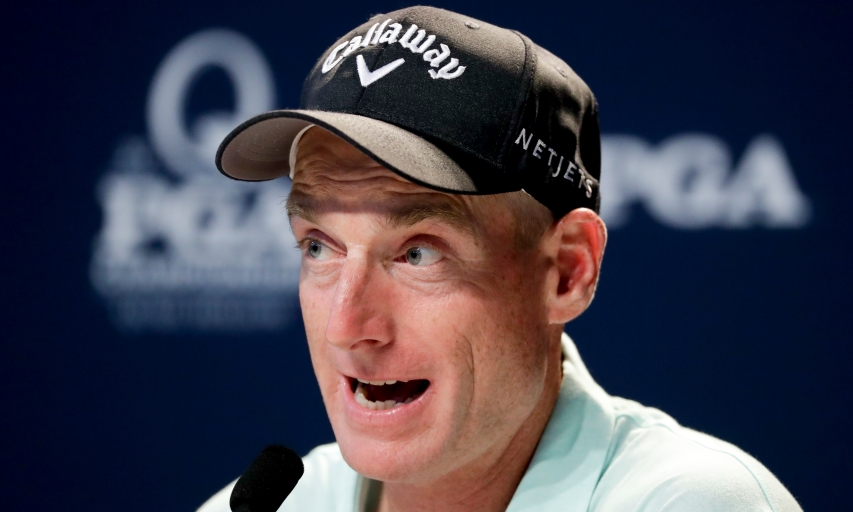 Jim Furyk Talks during A News Conference At The 2017 PGA Championship. (AP Photo/Chris Carlson)
CHARLOTTE, North Carolina (Doug Ferguson/AP) — Jim Furyk has gone from struggling with his game to struggling with his health.
Furyk hasn't cracked the top 20 since he was appointed Ryder Cup captain, and at No. 156 in the FedEx Cup, he's in danger of missing the playoffs and finishing out of the top 125 for the first time in his career.
He revealed Wednesday that he has soreness in the muscles around his shoulder.
"I really haven't said much about it and kept quiet, but the more I keep playing, the more I'm struggling," Furyk said. "And actually, I've been in a little bit of pain here the last two to three weeks."
Furyk was not eligible for the British Open — the first time since 1995 he didn't qualify for a major — and tied for 35th in an opposite-field event in Alabama. The next week, he finished next-to-last among those who made the cut at the Canadian Open.
He had a cortisone shot last week to get ready for his 23rd consecutive PGA Championship.
"In a perfect world, I would probably this week and next, do the best I can, and then probably head home and figure out exactly what's wrong," he said.
The hope would be to take a few months off and let it heal naturally. Furyk said tests revealed an irregularity in the shoulder, but nothing was torn. The tests didn't suggest anything was serious, except that he's been in a lot of pain.
"This sport is difficult enough to play when you're healthy," he said. "And it's hard to play with the best players in the world when you're not 100 percent. My goal, really, after these two weeks is to get back to 100 percent and to get my health, work hard in the offseason and come out raring to go when I get a chance."