Whitecotton Wins 2017 PGA of Alberta Tour Championship
Details

Category: Inside Golf
Published: 2017-09-13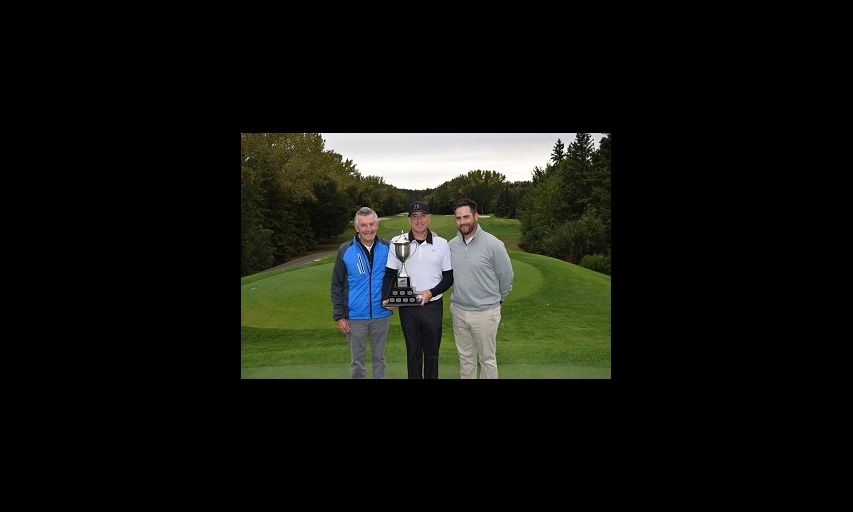 Winner Keith Whitecotton (The Quarry) With Sponsor Nevin Thompson (Sunice) & Host Professional Matt Johnson. (Photo/PGA of Alberta)
EDMONTON, Alberta (PGA of Alberta) — Knocking at the door all season long has been Keith Whitecotton (The Quarry) with some very consistent play and several top 5 finishes. Whitecotton capped off the season with a playoff win at the PGA of Alberta Tour Championship for his first victory of the season.
Whitecotton had a dramatic birdie putt on 17 and a solid par on 18 to tie both Dustin Risdon (National Golf Academy @ McCall Lake) & Mike Belbin (Royal Mayfair GC), which forced the players to head back to 18 for extra holes. Whitecotton maintained his consistent play and ended with an impressive birdie to seal the victory when Belbin and Risdon both pared out.
All three players finished the tournament with a total of 2-under par 138.