Typhoon, Visa Flap Send Kuchar's Fall Schedule Into Rough
Details

Category: Inside Golf
Published: 2017-10-25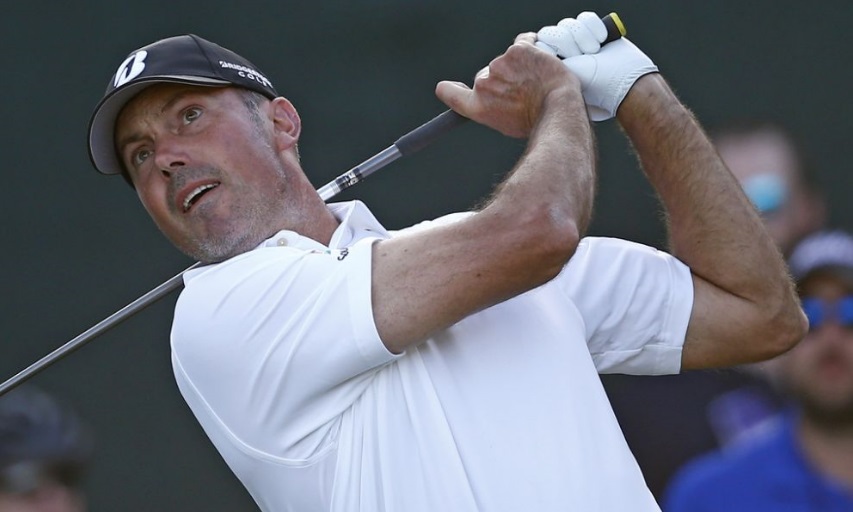 SHANGHAI, China (Doug Ferguson/AP) — The fall schedule didn't work out the way Matt Kuchar imagined.
Kuchar signed up for three straight tournaments overseas, starting with a working vacation with his family in Japan for the Bridgestone Open, followed by the HSBC Champions and then the Turkish Airlines Open.
He made it through two rounds of the Bridgestone Open before he evacuated ahead of Typhoon Lan. And he withdrew from the Turkish Airlines Open when relations between the U.S. and Turkey reached a point that both countries suspended nonimmigrant visa services for travel between the two countries.
"It looked like things were getting to a point where it was better not to go," Kuchar said. "I did some homework with a U.S. senator friend of mine who checked with the State Department. When the U.S. stops issuing visas, there's an issue."
Kuchar played in Turkey five years ago as part of an exhibition that included Tiger Woods and Rory McIlroy. His strongest memory was figuring out to celebrate his son Cameron's birthday.
"We didn't know what to do for a 5-year-old in Turkey, so everyone got in bathrobes in our room and turned it into a Turkish bath party," he said.
In Japan, Kuchar arrived early with his wife and two sons, took the bullet train, went to a Sumo wrestling match and toured a Ninja training studio. That was great. And then the weather arrived, and they struggled to get in two rounds on Friday and Saturday as the typhoon approached.
"It was my first time to the Bridgestone Open. I was excited to be there. They've been a great sponsor for me," Kuchar said. "And I had to evacuate because of a typhoon. I've had to evacuate twice in the last two years from Georgia (from hurricanes). It was strange. But I was able to get out safely, arrive here early and the wife and kids headed home."
So the HSBC Champions will be his only four-round tournament.
"It wasn't quite what I was planning for the fall," he said.
Kuchar will take the next month off and then end his year at the Hero World Challenge in the Bahamas and the Greg Norman's QBE Shootout in Florida.