Mickelson Geared Toward Winning A Ryder Cup In Europe
Details

Category: Inside Golf
Published: 2017-11-09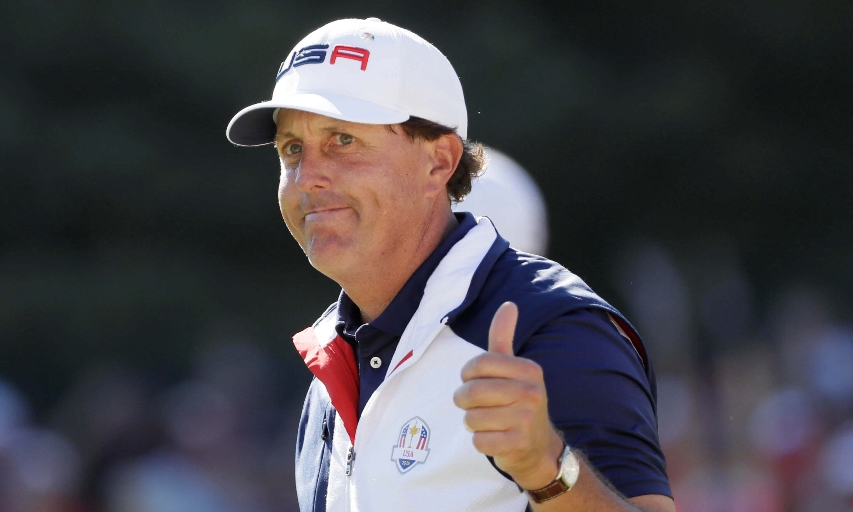 Phil Mickelson Is Willing To Add Tournaments In His Bid To Make A 12th Consecutive Ryder Cup Team Next Year. (AP Photo/David J. Phillip, File)
(Doug Ferguson/AP) — Phil Mickelson has more than just an elusive U.S. Open title on his mind for 2018. He wants desperately to be on another Ryder Cup team, and he's willing to add tournaments to his schedule if that's what it takes.
Mickelson already holds the U.S. record by qualifying for 11 consecutive teams, and he has made 23 straight appearances in the Ryder Cup and Presidents Cup combined. But this isn't about a streak. It's about having a chance — perhaps his last chance — to win a Ryder Cup in Europe.
"That's a big goal of mine, and if I play like I've been playing, I'll make the team," Mickelson said at the HSBC Champions in Shanghai.
Whether he speaks from confidence or hope remains to be seen.
Mickelson hasn't won since the 2013 British Open, and the last PGA Tour season was his first without recording a top-3 finish. He plans to start next year at the CareerBuilder Challenge in Southern California and play the entire West Coast from there, followed by the World Golf Championship in Mexico City.
"I'll play more tournaments if I have to," he said. "I'm not sure if I have to add much. Paris is a big goal of mine, and it's important to get off to a good start."
Mickelson has been on five losing teams held on European soil. There were two close calls. One was in 2002 at The Belfry, when the matches were tied at 8 going into Sunday singles. Europe won the last session, including Phillip Price defeating Mickelson. The other was in Wales, when Graeme McDowell won the final match for a one-point victory.
Mickelson, who turns 48 in June, doesn't see Paris next September as his last chance to win in Europe. Told that he would be 52 the next time the matches go to Europe, Mickelson said, "I'm not looking that far ahead."
"I'm expecting to have a good year," he said. "I'd like to get on the team and go over there and win."