Dubai Government To Ensure Safety And Enjoyment At DP World Tour Championship
Details

Category: Inside Golf
Published: 2017-11-09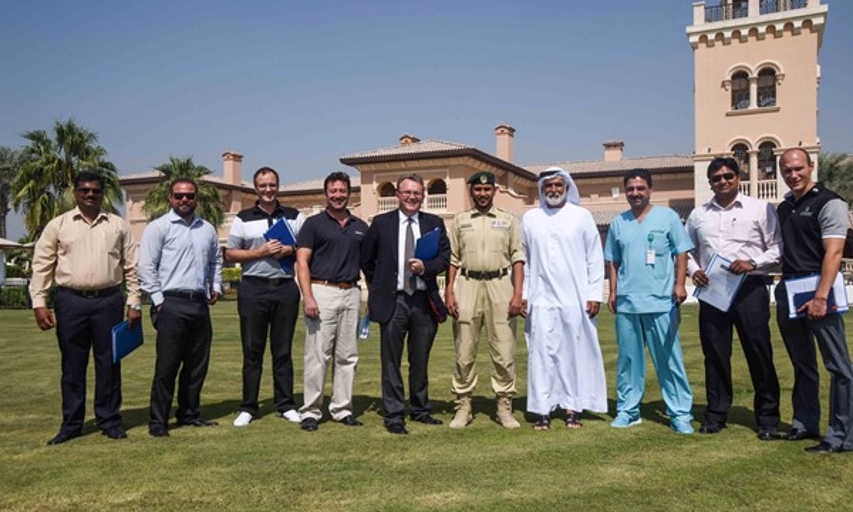 Dubai Government DP World (Photo/European Tour)
DUBAI, United Arab Emirates (European Tour) — The Government of Dubai is again set to play a key supporting role in the smooth and safe running of the European Tour's season-ending DP World Tour Championship as the prestigious tournament undergoes final preparations ahead of its ninth edition at Jumeirah Golf Estates from Thursday 16 to Sunday 19 November.
Deemed one of the most anticipated events of the season, the DP World Tour Championship, staged under the patronage of HH Sheikh Hamdan bin Mohammed bin Rashid Al Maktoum, hosts the top 60 players on the European Tour's Race to Dubai rankings, who have earned their place in the season-ending finale due to their performances across a long season which takes in 47 tournaments in 26 destinations.
The Government of Dubai takes charge of arranging the critical services and logistics at the tournament, which has been running since 2009, such as policing and security, traffic control, health and safety, medical support, access and emergency evacuation procedures.
Organisations such as Dubai Police, CID Police, RTA, Civil Defence, Dubai Traffic Police, Ambulance service, First Aid and Trakhees are essential in ensuring the welfare and safety of the predicted 65,000 spectators during the week of the event.
"We would like to thank all the Dubai Government's institutions for their ongoing support which allows the tournament to keep on operating as well ordered as possible," said Nick Tarratt, Director European Tour International. "We are now authorised by Dubai Tourism, Dubai Sports Council and the Emirates Golf Federation for the ninth time running."
"The Dubai Events Committee's continuous facilitating and its additional support during the tournament week is indispensable to us and we are grateful for their sustained backing."
The top 60 players in the Race to Dubai rankings will compete for the prize fund of US$8 million and an additional 'Bonus Pool' of US$5 million on offer to be split between the top 10 players in the rankings following the conclusion of the tournament.
Sweden's Henrik Stenson claimed the 2016 Race to Dubai crown while England's Matthew Fitzpatrick won the DP World Tour Championship last year in what was an exhilarating end to the season.
Registration for free fast track entry tickets to the DP World Tour Championship tickets is now open. To register please visit: http://bit.ly/dpwtc17