PGA of BC Partners With COBRA PUMA Golf Canada
Details

Category: Inside Golf
Published: 2018-01-22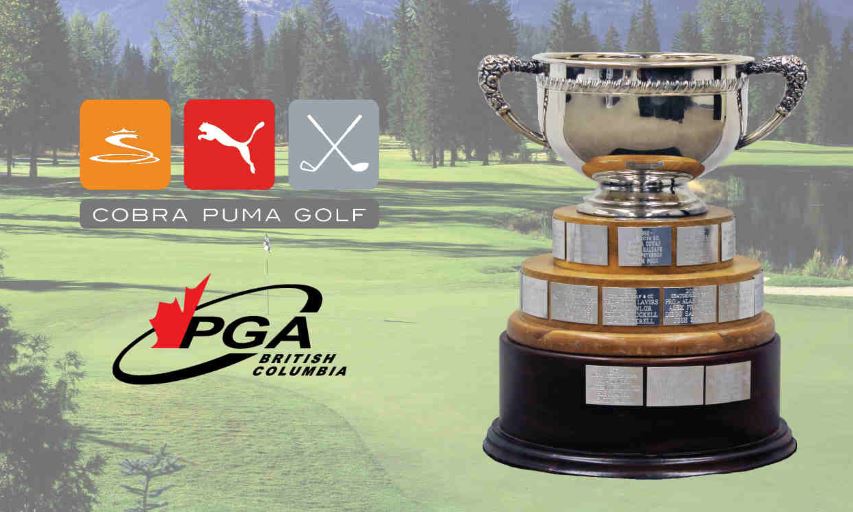 RICHMOND, British Columbia (PGA of BC) — The PGA of BC is proud to introduce COBRA PUMA Golf Canada as its newest Preferred Partner and a key supporter of the Association's junior golf programming.
As part of this Gold-level partnership, COBRA PUMA Golf Canada will be a presenting sponsor of the PGA of BC's Jack McLaughlin Memorial Pro-Junior Championship in 2018 and 2019.
"The PGA of British Columbia and its membership have a reputation that is superseded by no other," said Dave Burgess, Director of Marketing for COBRA PUMA Golf Canada. "It is truly a world-class organization and we at COBRA PUMA Golf Canada could not be more pleased to partner with them in 2018 and onward."
COBRA PUMA Golf Canada has been a generous supporter of the Association's events and activities in past years and PGA of BC Business Development Manager Grant Gray looks forward to building upon that relationship.
"We are thrilled to connect with an exciting and industry-leading brand in COBRA PUMA Golf Canada," said Gray. "Our Golf Professionals across the province are grateful for the support."
The Jack McLaughlin Memorial Pro-Junior Championship has been contested annually since 1992 by teams consisting of one PGA of BC Professional and three junior-aged players from their facility. The 18-hole tournament's two-net best-ball format allows for juniors of all ability levels to participate and contribute to their team's success, making it a great event for players with little or no tournament experience, not just low handicappers well-versed in competition.
"The Jack McLaughlin Memorial Pro-Junior Championship is a unique event and directly aligns with COBRA PUMA Golf's 'Game Enjoyment' mantra," said Burgess.
The PGA of BC facility holding the title of defending champion for this year's tournament is Shaughnessy Golf & Country Club, where tournament namesake Jack McLaughlin was the longtime Head Professional.
The 2018 competition is scheduled for July 23 at a renowned private course in the Lower Mainland region. The PGA of BC will release more tournament information in the near future, including details on initiatives that will be available for teams to subsidize the cost of their travel to and participation in the event. 
---
About COBRA PUMA Golf
COBRA PUMA GOLF is a corporate division of PUMA and combines two strong brands that provide a full range of offerings to the golf industry. COBRA PUMA GOLF is an inclusive company for golfers of all abilities, attitudes and styles who enjoy the game. The portfolio includes COBRA Golf's high performance drivers, fairways, hybrids and irons, as well as PUMA Golf's SportLifestyle and SportLux footwear, apparel and accessories to help golfers Look Better. Feel Better. Play Better. Fusing performance and style, COBRA PUMA GOLF brings a focus on innovation, technology, compelling design and superior performance with an edge to the global golf marketplace. COBRA PUMA GOLF is a part of PUMA SE, one of the world's leading lifestyle companies that designs and develops footwear, apparel and accessories. For more information, visit cobragolf.ca and cobragolf.ca/pumagolf.
About the PGA of BC
The Professional Golfers' Association of British Columbia is an association comprised of nearly 700 golf professionals who work at and operate golf courses, driving ranges and other facilities across the province. Its mandate is to promote and advance the game of golf, serving the needs of both its membership and the golf public through professional and junior golf development programs and high-calibre competitive events. The Zone Office is located in Richmond, BC.