Park, Lindberg To Finish ANA Playoff Monday
Details

Category: Inside Golf
Published: 2018-04-02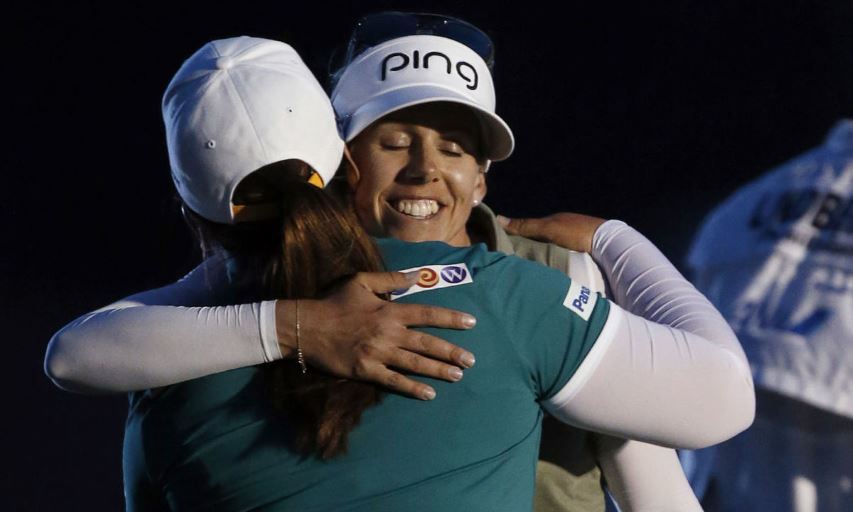 Pernilla Lindberg (R) Hugs Inbee Park After The Fifth Playoff Hole Ended In A Tie, And Officials Declared The Course Too Dark To Continue, At The Final Round Of The LPGA Tour ANA Inspiration. (AP Photo/Alex Gallardo)
RANCHO MIRAGE, California (AP) — The Latest on the LPGA Tour's ANA Inspiration, the first major golf championship of the season (all times local):
Inbee Park and Pernilla Lindberg will return to Mission Hills on Monday morning to decide the ANA Inspiration.
They played the par-5 18th four extra times before it was too dark to continue. Jennifer Song dropped out with a par on the third extra hole, and Park and Lindberg decided to play one more hole in fading light.
Twenty minutes after sunset with portable lights and the scoreboard helping illuminate the green, Park made a 6-foot par putt and Lindberg knocked in a 2-footer to match.
They will resume play Monday at 8 a.m. on the par-4 10th.