Original Penguin Golf Launched
Details

Category: Inside Golf
Published: 2018-04-11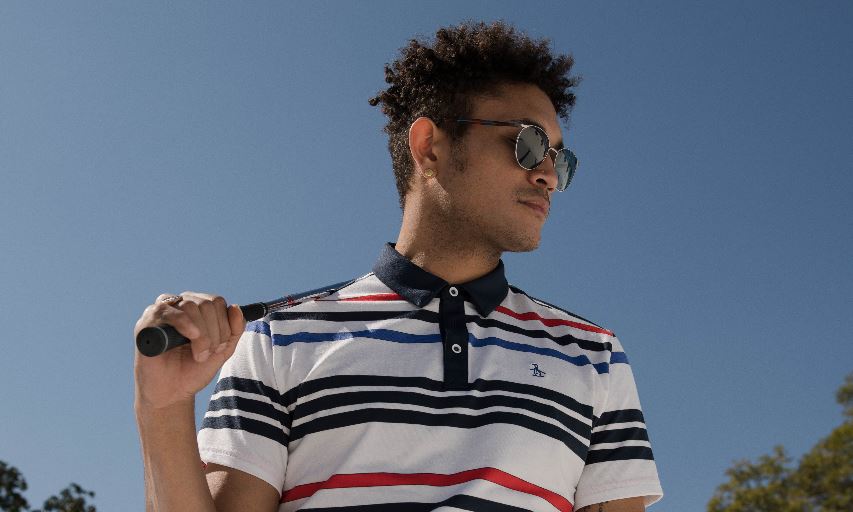 An Original Penguin® by Munsingwear® (Original Penguin), the menswear brand renowned for combining American sportswear with heritage craftsmanship, launches Original Penguin Golf.
Worn throughout history by celebrated men and golf fanatics including Arnold Palmer, Gary Player, Bob Hope, Jack Nicklaus and Bing Crosby, Original Penguin had been adorned and adored by the masters of leisure and sport to define itself as an American classic. Still revered by the icons of today, the brand now fully encompasses the lifestyle of what it means to be an original.
Original Penguin Golf debuts with a curated collection consisting of the signature Earl™ polo shirt, printed shorts, sleek track jackets, and fitted trousers, available in a bold color palette. Straying from the classic, oversized and muted golf uniform, Original Penguin Golf offers tailored, slim-cut, functional styles while maintaining an athletic and technical edge that will have players looking their best on or off the course.
"Original Penguin is an iconic American clothing brand with deep roots in the golf industry as the originator of the classic golf shirt. The Original Penguin brand was established in 1955 and quickly became the most popular product for a vast array of golf professionals and celebrities during the late 50's, 60's, 70's and 80's," says Jack Voith, President of the Golf Division at Perry Ellis International, Inc. "Fast forward to today, we have selected an exciting collection that focuses directly on the golf market and combines many of the original styles, prints and patterns from the 50's, 60's and 70's, blending them with technical fabrications."
The complete Original Penguin Golf Collection retails between $69.00 - $139.00 and is now available for purchase at originalpenguin.com, PGA Tour Superstore, Golf Town, and many of the most prestigious country clubs, resorts and luxury retailers in the U.S.
---
About An Original Penguin® by Munsingwear®
In 1955, Minneapolis-based Munsingwear - an underwear and military supply company - ironically became the touchstone of suburban sport with the introduction of the first iconic golf shirt to America - an ORIGINAL PENGUIN®. Known for its unique, humorous and detail-oriented clothing, Original Penguin offers a full range of men's and children's clothing, accessories and fragrances. Original Penguin is present in North, Central and South Americas, Europe as well as India and the Philippines. There are over 1,250 points of sale, more than 99 Original Penguin stores worldwide and two dedicated e-commerce websites: originalpenguin.com and originalpenguin.co.uk.
About Perry Ellis International
Perry Ellis International, Inc. is a leading designer, distributor and licensor of a broad line of high quality men's and women's apparel, accessories and fragrances. The Company's collection of dress and casual shirts, golf sportswear, sweaters, dress pants, casual pants and shorts, jeans wear, active wear, dresses and men's and women's swimwear is available through all major levels of retail distribution. The Company, through its wholly owned subsidiaries, owns a portfolio of nationally and internationally recognized brands, including: Perry Ellis®, An Original Penguin® by Munsingwear®, Laundry by Shelli Segal®, Rafaella®, Cubavera®, Ben Hogan®, Savane®, Grand Slam®, John Henry®, Manhattan®, Axist®, Jantzen® and Farah®. The Company enhances its roster of brands by licensing trademarks from third parties, including: Nike® and Jag® for swimwear, and Callaway®, PGA TOUR®, and Jack Nicklaus® for golf apparel and Guy Harvey® for performance fishing and resort wear. Additional information on the Company is available at pery.com.