Weatherman Named Official Umbrella Of The LPGA
Details

Category: Inside Golf
Published: 2018-04-19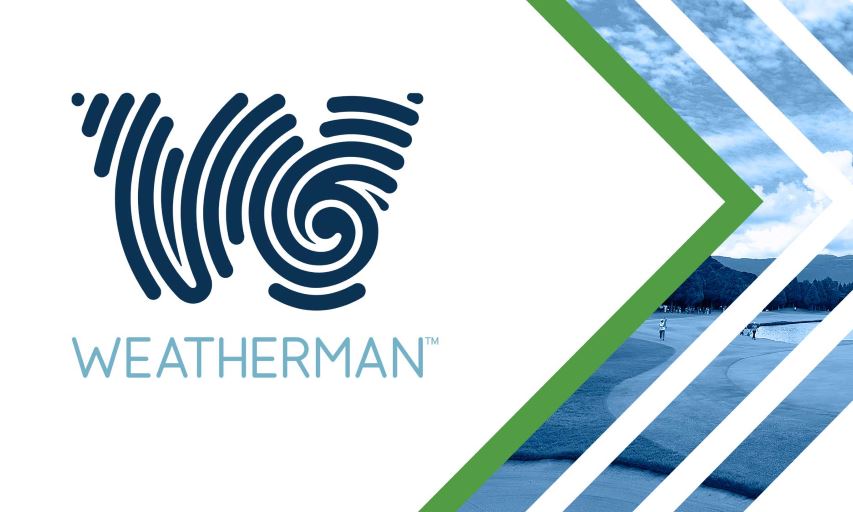 DAYTONA BEACH, Florida (LPGA) — The Ladies Professional Golf Association (LPGA) named Weatherman the Official Umbrella of the LPGA. The newly released LPGA co-branded Weatherman golf umbrella will have a presence throughout the season — utilized by LPGA players, rules officials and staff during weather delays and in scorching heat. The umbrella is available for purchase at weathermanumbrella.com/lpga, with a portion of the proceeds benefiting the LPGA Foundation.
"The LPGA is proud to welcome Weatherman to our family," said LPGA Chief Commercial Officer Jon Podany. "We're excited to introduce our fanbase to the Weatherman brand and arm our players and staff with the top-of-the-line weather protection that their umbrellas provide. This is a perfect fit for a sport that is played outside all week, every week."

Weatherman's features change how golfers of all skill levels approach weather conditions on the course. Industrial-strength fiberglass prevents breaking and inverting, and vented canopies withstand winds up to 55 mph. Teflon-coated fabric keeps golfers dry and the UPF 50+ barrier protects them from the sun. A large mesh pocket on the inside of the canopy offers a dry storage compartment for gloves and a scorecard, while a silicone-coated, non-slip rib is the perfect place to hang a towel.
Because weather can make or break a game, the Weatherman mobile app ensures you're always prepared by delivering weather alerts before you step foot on the fairway. The app also provides comprehensive weather forecasts for multiple, customizable locations and allows you to locate your umbrella if you ever leave it behind, via a Bluetooth tracker included in every package.
Weatherman's unique features led Golf Digest to name it "Best Umbrella" for 2018 in its third annual Editor's Choice Awards.
The limited-edition LPGA co-branded Weatherman umbrellas are available in 62 inches in white and 68 inches in navy, and proudly exhibit the LPGA logo on the canopy. The collaboration supports the LPGA Foundation, with $5 from each sale benefiting the organization's mission of empowering women and young people through the game of golf. The foundation has benefitted more than 300,000 people since 1991 through various scholarship and financial assistance programs, along with its flagship junior golf program, LPGA*USGA Girls Golf. 
"We are thrilled to join the LPGA as the official umbrella," said Rick Reichmuth, Weatherman founder and Chief Executive Officer. "Many of our customers and employees are huge golf fans, and we are incredibly proud to support their passion, as well as the elite women golfers from around the world who truly excel at their sport." 
Weatherman also introduced World Golf Hall of Famer and 31-time LPGA winner Juli Inkster to its roster. Inkster will add a Weatherman golf umbrella to her bag and appear in marketing materials, while also making appearances for the brand throughout the season.