Paradise City Joins The LPGA Family As An Official Partner
Details

Category: Inside Golf
Published: 2018-10-17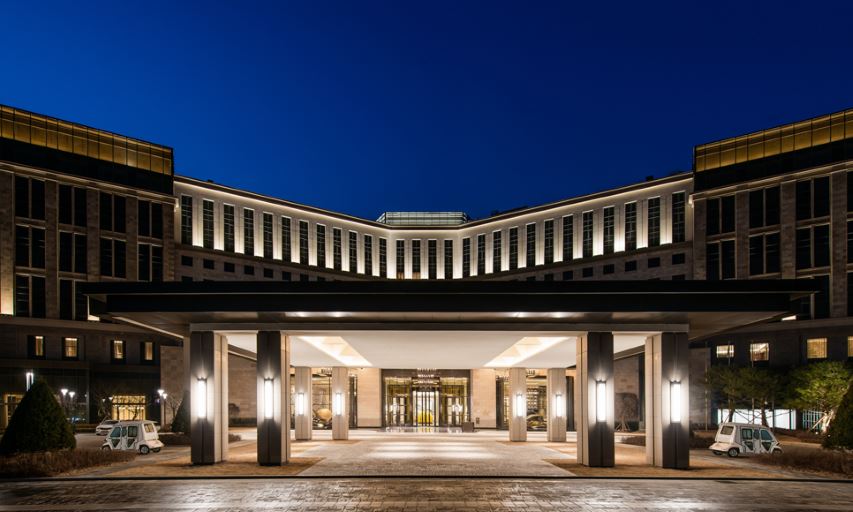 By THE LPGA
INCHEON, Republic of Korea — The Ladies Professional Golf Association (LPGA) announced that Paradise City, a top resort and entertainment destination in Northeast Asia, has been named an Official Entertainment Destination and will have a presence throughout the season during television broadcasts of LPGA Tour events.
Paradise City's unique Korean-style resorts combine hospitality with entertainment, offering an exciting experience for guests. As an Official Partner, the multi-complex resort will next season help the LPGA highlight "Entertaining Moments of the Week" during tournament broadcasts.
This partnership was launched earlier this month during the UL International Crown team competition where Paradise City served as the official hotel of the event and hosted the Gala Dinner on the Tuesday night of tournament week. Paradise City was also the official hotel for last week's LPGA KEB Hana Bank Championship and hosted another Gala Dinner on the eve of the tournament.
"The LPGA is proud to welcome Paradise City to our family," said LPGA Commissioner Mike Whan. "We look forward to our stays where we are treated to first-class hospitality and entertainment. We plan to make many return visits to Paradise City and are excited to show our fans the 'entertaining moment of the week'."
Park Pyung-Yong, CEO of Paradise Segasammy, said: "Paradise City now endeavors to contribute to the prosperity of the global golf industry as well as enhance its reputation as the first integrated resort in Northeast Asia through ceaseless sports marketing activities."
Boosted by this partnership, Paradise City will envisage itself as not only a landmark of the 'Korean Golf Wave' but also as the mecca of sports marketing in Northeast Asia.
Korean fan favorite Sung Hyun Park, a five-time winner on the LPGA Tour, said: "The beds are really comfortable at Paradise City and I've been sleeping really well these past two weeks. That's the most important thing. The food is great and personally, it's one of the top hotels I've ever stayed in."
ANA Inspiration champion Pernilla Lindberg, who also spent two consecutive weeks at Paradise City Hotel & Resort for the UL International Crown and the LPGA KEB Hana Bank Championship, added: "It's the nicest hotel that we get to stay in all year, so I'm very comfortable getting to spend two straight weeks there! You never get bored with your food options there and then so many other activities to do as well. I haven't really been part of the night scene but the nightclub, Chroma, there looks really cool. I know it just opened. And just the sheer size of the casino there is quite impressive too."
Jin Young Ko, who won her first LPGA Tour title at the 2017 LPGA KEB Hana Bank Championship, said: "As defending champion of the LPGA KEB Hana Bank Championship, I stayed in a Suite Room at the Paradise Hotel and I have to say it is very spacious with many rooms and the beds are amazingly comfortable so I am sleeping very well. It is just a really comfortable place to stay. Also inside the hotel, there are spaces where quality exhibitions are held, and there are many entertainment options, including a bowling alley, a VR (Virtual Reality) room and a pool room. There is also a cafe that serves delicious food, in fact the food overall is very tasty. So I am enjoying my stay on various fronts."