PGA of BC, Nespresso Professional Enter Partnership
Details

Category: Inside Golf
Published: 2019-03-01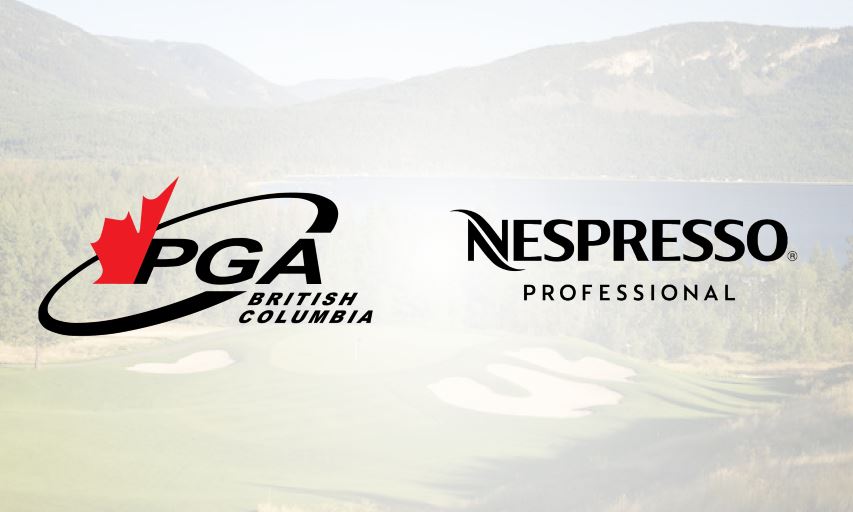 By THE PGA OF BC
RICHMOND, British Columbia — The PGA of BC is proud to announce it has reached a partnership agreement with Nespresso Professional (EVS Canada).
In addition to supporting the Association as a Bronze-level Preferred Partner through the 2020 season, Nespresso Professional will also be the presenting sponsor of the PGA of BC Fred Wood Class "A" Professional of the Year Award.
For more than 30 years, Nespresso has allowed anyone to make premium, barista-quality espresso coffee at their home or workplace. The Nespresso system – which includes a genuine Nespresso machine and hermetically sealed aluminum Nespresso capsules – ensures consistently excellent single-portioned cups to enjoy. Nespresso Professional offers a variety of options to suit the needs of golf facilities, restaurants, hotels, offices and more.
"Nespresso Professional/EVS Canada is thrilled to be working with PGA of BC," said Debbie Beach, Territory Manager for Nespresso in British Columbia.
"We have team members across the province who are most excited to support PGA of BC members and create brilliant coffee solutions with 100-per-cent recyclable capsules for you, your customers and employees in all professional sectors: office, restaurants and hotels."
Nespresso coffees are selected from the top one-to-two per cent of the world's green coffee production, while the company is committed to fully sustainable operations, including in coffee sourcing and capsule recycling.
As part of this exciting partnership, PGA of BC members will have access to special-offer pricing on Nespresso machines and promotional bundles that include capsule recycling, accessories, staff training, technical service and dedicated local representative service. Visit the PGA of BC Member Benefits & Corporate Discounts page for full details (website login required). 
"We are so pleased to welcome Nespresso Professional as a Preferred Partner of the Association," said Grant Gray, Business Development Manager for the PGA of BC. "We encourage all PGA of BC members to take advantage of this generous offer and see how Nespresso can deliver unmatched quality in coffee service for your clientele and staff."
---
About Nespresso Professional (EVS Canada)
The Nespresso story began with a simple idea: enable anyone to create the perfect cup of espresso coffee – just like a skilled barista. From its beginning in 1986, Nespresso has redefined and revolutionized the way millions of people enjoy their espresso coffee. It has shaped the global coffee culture.
Our singular focus is on delivering highest quality coffees and ultimate coffee experiences to our consumers, cup after cup. We compete in both the business-to-consumer and business-to-business segments, allowing consumers to enjoy our highest quality coffees at home and to recreate these perfect coffee moments wherever they may be. The entire Nespresso system – the interaction of the original Nespresso aluminum capsule with the genuine Nespresso machine – is designed to ensure the consistent quality that has made Nespresso the reference in the portioned coffee sector and one of the fastest growing global food and beverage brands.
Our Unique Business Model allows us to guarantee quality at every stage of the sourcing, production and sale of our coffees, and to maintain a direct privileged relationship with our consumers. Every Nespresso capsule sold in the world is produced in one of our three state-of-the-art production centres in Switzerland. Visit Nespresso Professional online to learn more.
About the PGA of BC
The Professional Golfers' Association of British Columbia is an association comprised of nearly 700 Golf Professionals who work at and operate golf courses, driving ranges and other facilities across the province. Its mandate is to promote and advance the game of golf, serving the needs of both its membership and the golf public through professional and junior golf development programs and high-calibre competitive events.