National Capital Open To Support Our Troops
Details

Category: Inside Golf
Published: 2017-08-16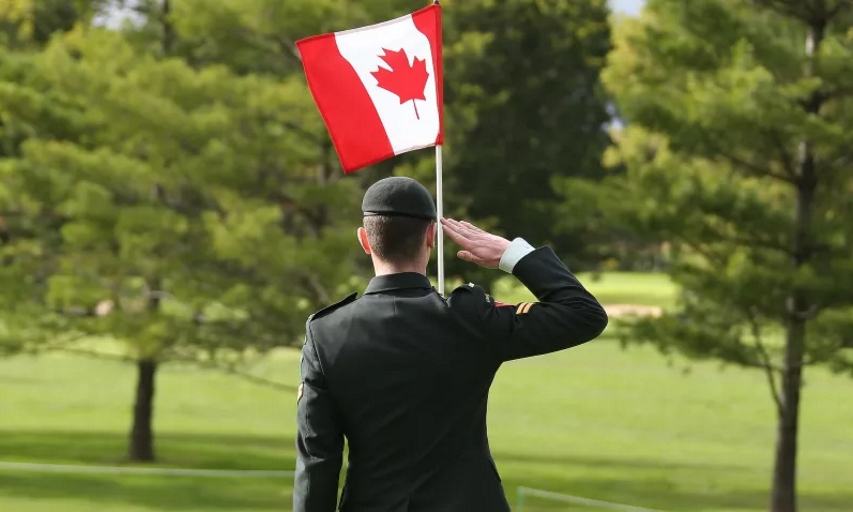 The National Capital Open To Support Our Troops (PGA TOUR/Claus Anderson)
The Mackenzie Tour – PGA TOUR Canada returns to the Nation's Capital this week, with the ninth of 12 events this season taking place at the National Capital Open to Support Our Troops in Ottawa, Ontario.
The event highlights a partnership with Canadian Forces Morale and Welfare Services, with charitable proceeds from the event going towards Soldier On, a Canadian Armed Forces program that supports currently serving members and veterans to overcome their physical or mental health illness or injury through physical activity and sport.
 Dates: August 14-20
 Course: Hylands Golf Club – North Course (Ottawa, Ont.)
 Par/Yards: 36-36 (7,209 yards)
 Field: 156
 2016 champion: Brock Mackenzie
 Purse: $175,000/$31,500 winner's prize
 Format: 72-hole stroke play
 Website: nationalcapitalopen.ca
 Twitter: @NatCapitalOpen / #NCO2SOT
Shelton returns looking to re-gain No. 1
GolfBC Championship winner Robby Shelton returns to the Mackenzie Tour this week and looks to regain the No. 1 spot on the Order of Merit, which he held for five weeks before being usurped by Johnny Ruiz last week. The 21-year old recently played at the Barbasol Championship and RBC Canadian Open on the PGA TOUR, making the cut at both events, and can pass Ruiz, who is taking this week off, with a finish of two-way fourth or better this week.
Austin James makes pro debut in Ottawa
Golf Canada National Team member Austin James will make his professional debut this week in Ottawa, competing on a sponsor exemption. The 21-year old played college golf at Charleston Southern University, where he was named Big South Player of the Year during his Junior season thanks to a win at the Big South Conference Championship.
Ryder launches from Ottawa to PGA TOUR
2015 National Capital Open champion Sam Ryder is PGA TOUR bound, sitting fourth on the Web.com Tour Money List thanks to a win and five top-10s. Two years ago at Hylands, Ryder dueled down the stretch with Taylor Pendrith, with both players going bogey-free on Sunday before heading into a playoff, which Ryder won with a par on the first extra hole. Ryder will join fellow 2015 The Five members J.J. Spaun and C.T. Pan on the PGA TOUR for the 2017-18 season.
Looking back at last year's marathon playoff
Last year's National Capital Open saw Brock Mackenzie prevail in a record-setting marathon playoff at Hylands, with the Yakima, Washington native winning on the seventh extra hole over Spain's Samuel Del Val and Langley, British Columbia's Adam Cornelson to secure his third career Mackenzie Tour win.
Mackenzie, who went on to finish No. 2 on the Order of Merit, birdied the 18th hole in regulation to post the clubhouse lead at 15-under, then outduelled Del Val and Cornelson in the playoff, ultimately prevailing with a birdie at the par-3 third to win the title.
Silverman PGA TOUR-bound with Web.com Tour win
2014 and 2015 Mackenzie Tour member Ben Silverman became the latest Canadian to win on the PGA TOUR on Sunday, making birdie at the 72nd hole to win the Price Cutter Charity Championship presented by Dr. Pepper to win by one and become the second straight Canadian to win there after Mackenzie Hughes' victory in 2016.
Below are notes on Silverman's accomplishments on the Mackenzie Tour:
Finished T2 in a playoff at the 2015 Syncrude Boreal Open presented by AECON.
Earned Freedom 55 Financial Canadian Player of the Week honours twice: 2015 Syncrude Boreal Open presented by AECON; 2015 SIGA Dakota Dunes Open.
Mackenzie Tour career: 26 starts, 4 top-10s, 6 top-25s.
The Five heating up
With the end of the 2017 season approaching, the race for spots in The Five and Web.com Tour status for next year is close. Below are the top 10 spots through eight of 12 events this season:
1. Johnny Ruiz $62,731
2. Robby Shelton $55,473
3. Kramer Hickok $51,902
4. Max Rottluff $51,354
5. Patrick Newcomb $39,340
---------------------------
6. Lee McCoy $38,649
7. Chase Wright $38,255
8. Hank Lebioda $35,550
9. T.J. Vogel $34,681
10. Rico Hoey $32,432
Below is a breakdown of the status available.
Order of Merit position Status
1 Exempt on 2017 Web.com Tour
2-5 Conditional status on Web.com Tour
6-10 Exemption into final stage of Web.com Tour Q-School
11-20 Exemption into second stage of Web.com Tour Q-School
Alums in good position on Web.com Tour
With Ben Silverman's win on Sunday, seven Mackenzie Tour alumni are in position to earn their PGA TOUR cards by finishing in The 25 on the Web.com Tour Money List. Below are all seven players who competed on the Mackenzie Tour from 2013-present in position to make the leap to the PGA TOUR next season
Player Web.com Tour earnings | Money List Position
Sam Ryder $258,820 | 4
Ben Silverman $187,537 | 16
Aaron Wise $187,122 | 17
Conrad Shindler $182,683 | 19
Talor Gooch $172,316 | 20
Brandon Harkins $172,162 | 21
Ethan Tracy $159,655 | 23
In total, 18 players who competed on the Mackenzie Tour from 2013-present are currently inside the top-75 on the Money List and in position to make the Web.com Tour Finals.
Sponsor Exemptions
Austin James*, Bath, Ont.
Jared Coyle, Ottawa, Ont.
Colin Pitchers, Ottawa, Ont.
Mark Swansburg, Petawawa, Ont.
Blair Hamilton, Burlington, Ont.
Michael Dagenais, Ottawa, Ont.
Josh Whalen, Napanee, Ont.
Kevin Robson, Ottawa, Ont.
* = denotes exemption given to Golf Canada's National Team
Monday Qualifiers
Wes Gates
Henry Mabbett
Justin Bryant
Sean Gaudette
Joseph Harney
Michael Kartrude
Patrick Ross
Geoffrey Vartelas
Sang Hwa Lee
Noah Steele
Miscellaneous Notes
2016-17 tournament winners in the field: David Pastore (2016 Niagara Championship); Max Rottluff (2016 SIGA Dakota Dunes Open, 2017 Bayview Place Cardtronics Open presented by Times Colonist); Lee McCoy (2017 Freedom 55 Financial Open); Robby Shelton (2017 GolfBC Championship); Kramer Hickok (2017 Players Cup); Johnny Ruiz (2017 Staal Foundation Open presented by Tbaytel); Hank Lebioda (2017 Mackenzie Investments Open presented by Jaguar Laval); Patrick Newcomb (2017 Syncrude Oil Country Championship presented by AECON).