2017 PGA of Alberta Championship At River Bend G&RA
Details

Category: Inside Golf
Published: 2017-08-21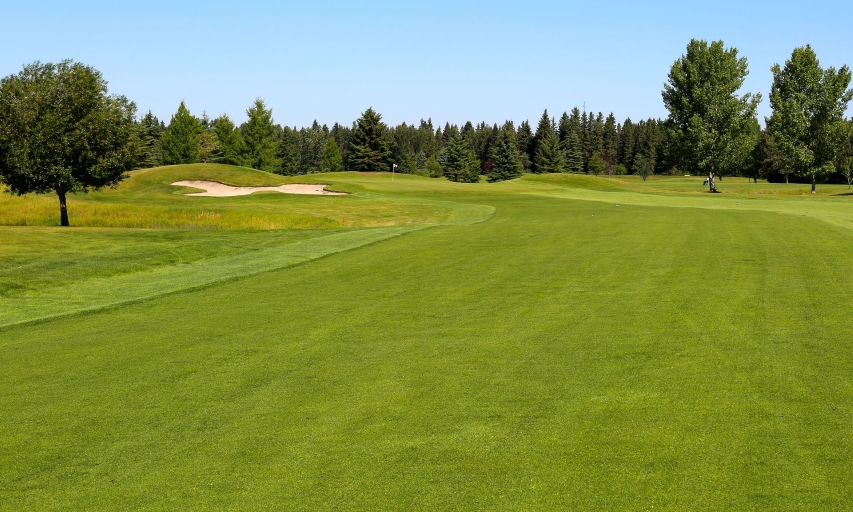 The River Bend Golf & Recreation Area (Photo/River Bend Golf & Recreation Area)
RED DEER, Alberta — For the fourth time in ten years, the River Bend G&RA will welcome 98 of Alberta's finest golf professionals to Central Alberta for the 36th PGA of Alberta Championship. Club Car and TaylorMade adidas will continue to support PGA of Alberta's flagship event held on August 21st & 22nd.
Competition will be strong as players will battle each other on the 6,800-yard par-72 championship course to fight for their share of the $31,800 purse. PGA of Alberta Assistant Professionals will use this Championship as their last chance to advance their standings in the PGA of Alberta Order of Merit in hopes of earning a spot on the Alberta Assistants' team.
The field will challenge two-time Champion, Dustin Risdon (NGA @ McCall Lake) as he looks to claim his third PGA of Alberta Championship title in a row. Dustin carded a 1-under par 71 at the Edmonton Petroleum G&CC in last year's Championship. Finishing one-shot back of Risdon, Wes Heffernan (Golf Canada Centre) is expected to make a charge for the title. He currently sits 2nd on the Order of Merit after winning the Players' Tour at both Highwood G&CC and Redwood Meadows G&CC earlier this year.
Top contenders this year include many talented players who have seen plenty of success in 2017; Craig Gibson (Sirocco GC), the winner of the Assistants' Championship and 1st on the Order of Merit, Tyler LeBouthillier (Lynx Ridge GC, #3), who finished top 10 in 3 Players' Tour events and is the 2012 PGA of Alberta Champion and David MacComb (Blackhawk GC, #4), who won the individual side of the Pro-Senior and finished top 5 in the Assistants' Championship. 
Past champions of the PGA of Alberta Championship include Mike Belbin (2014), Brett Burgeson (2000, 2011, 2013), Chris Toth (2002, 2009), and Darryl James (2007, 2008).
---
With over 50 years of experience, Club Car's golf, utility and transportation vehicles are recognized as industry leaders in efficiency and long-lasting value. Club Car prides itself greatly in paying attention to every detail of design, pro­duction and assembly executed with an uncompromised yearning for finer performance. The Augusta, Georgia, based company repeatedly leads the industry, a fact many attribute to the company's winning style and state-of-the-art-engineering.
As top competitors in today's market, four key principles are seen as the driving force behind the company; combining innovation with authenticity, to always be passionate about the game, and pledged to be competitive and to work hard to establish the organization and grow. Endlessly working off the company's mission statement, 'Create the Best Performing Golf Products in the World,' they continue to assist players of all skill levels to reach their full potential.
Round one on Monday, August 21
st
 will kick off with tee times starting at 
7:00am
 and the final group to tee off at 
12:20pm
. The second round will mimic the same times, followed by the Championship presentation beginning at approximately 
5:00pm
 on Tuesday, August 22
nd
. Final results and press release will be available on the PGA of Alberta website (
www.pgaofalberta.com
) by 
6:00 pm.
For live scoring updates during the Championship, please follow @pgaofalberta on Twitter. All media are invited to attend the event as guests of the PGA of Alberta. Any questions can be directed to:
Trevor Rioux
Tournament & Communications Manager
PGA of Alberta
Phone: 888.866.6140
Email: trevor.rioux@pgaofalberta.com