NetJets Extends Contract As The Official Private Jet Provider Of The PGA TOUR
Details

Category: Inside Golf
Published: 2017-08-23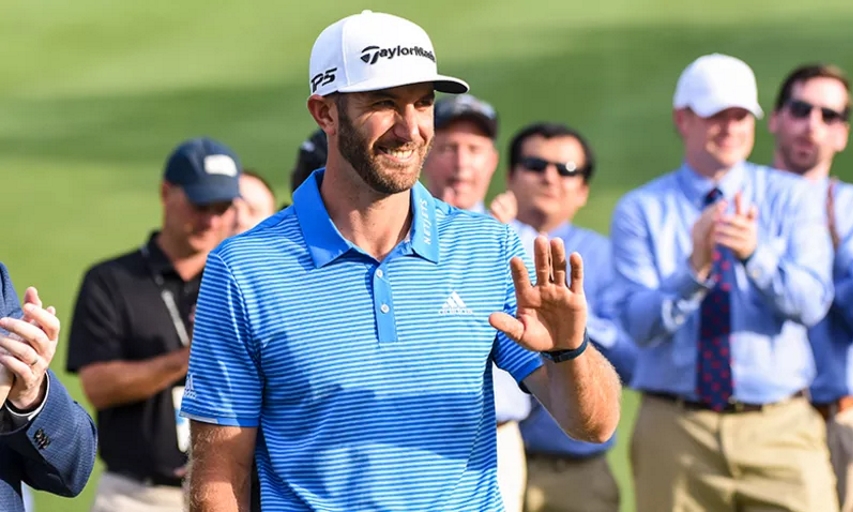 NetJets Will Continue To Be The Private Jet Sponsor Of The PGA TOUR Through 2022. (PGA TOUR/Keyur Khamar)
COLUMBUS, Ohio — NetJets® Inc., the worldwide leader in private aviation, has extended its contract as the Official Private Jet Provider of the PGA TOUR® and PGA TOUR® Champions. The agreement solidifies a partnership between NetJets Inc. and the TOUR through 2022, providing flights, marketing support and charitable contributions to assist the PGA TOUR, tournaments and players around the world.
"We launched our initial partnership with the PGA TOUR in 2014 and it has been a mutually beneficial arrangement that delivers incredible exposure to our brand and value to the audiences we serve," said Pat Gallagher, NetJets Executive Vice President of Sales and Marketing.
"Currently, more than 30 top-ranked PGA TOUR players rely on NetJets to give them a competitive advantage by maximizing their time. We are excited to work together with the PGA TOUR on tournament activations and media opportunities, as well as extending valuable opportunities to our Owners."
Since 2014, when NetJets became the Official Private Jet Provider of the PGA TOUR and PGA TOUR Champions, the company has had the privilege of flying nine of the last 10 FedExCup winners and seven of the Top 10 world-ranked golfers.
"My time is valuable and I try to maximize every second I can get on the course and with my family. For more than 16 years, NetJets has made it possible for me to do both," said Jim Furyk, NetJets Owner.
"They do everything possible to get me to tournaments on time, making my schedule, my safety, and my comfort their priority. I truly can't imagine traveling any other way."
"The PGA TOUR continuously seeks quality partnerships that support our members and the TOUR on a global scale," said Brian Oliver, PGA TOUR Senior Vice President, Sponsorship & Partnership. "NetJets is the recognized leader in the private aviation industry with an outstanding reputation for service, safety and comfort. In addition to our joint marketing efforts throughout the year, NetJets has direct relationships with a number of our players who regularly utilize their service for their private travel needs week to week. We are extremely pleased to extend our valuable relationship with NetJets for the next six years."
NetJets, Inc., the global leader in fractional ownership of private aircraft, has more than 700 aircraft in its fleet, making it the fifth largest airline in the world. Featuring 14 aircraft types, including the Challenger 350, Global 5000 and 6000 as well as the Phenom 300, only NetJets can serve the wide-ranging needs of PGA TOUR players. All of its jets feature plush interiors, the latest avionics, state-of-the-art entertainment systems, mood lighting and more. Larger cabin aircraft, which are designed for longerrange flights, feature a spacious divan and seating that can be adjusted to lay flat for a restful sleep experience.
Learn more about the NetJets experience from NetJets Owner and PGA TOUR player Dustin Johnson.
---
About NetJets, Inc.
NetJets Inc., a Berkshire Hathaway company, is the worldwide leader in private aviation with the largest and most diverse private jet fleet in the world. NetJets celebrated its 50th Anniversary in 2014, having been established in 1964 as the world's first private jet charter and management company. In 1986, NetJets pioneered the concept of fractional aircraft ownership—offering individuals and businesses all the benefits of whole aircraft ownership and more, at a fraction of the cost. Today, NetJets offers a full range of private aviation solutions, including fractional ownership, leasing, and jet cards through businesses bearing the NetJets®, Executive Jet Management®, and Marquis Jet Card® service brands in North America and Europe. For more information on NetJets customer programs and services, please visit netjets.com.
Twitter: @NetJets
Instagram: NetJets
About the PGA TOUR
The PGA TOUR is the leading global platform in professional golf, showcasing the highest expression of excellence, both on and off the course. The PGA TOUR's mission is to entertain and inspire its fans, deliver substantial value to its partners, create outlets for volunteers to give back, generate significant charitable and economic impact in the communities in which it plays, grow and protect the game of golf and provide financial opportunities for TOUR players.
The PGA TOUR co-sanctions more than 130 tournaments on the PGA TOUR, PGA TOUR Champions, Web.com Tour, PGA TOUR Latinoamérica, Mackenzie Tour-PGA TOUR Canada and PGA TOUR China. Its members represent the world's best players, hailing from 24 countries (89 members are from outside the United States). Worldwide, PGA TOUR tournaments are broadcast to more than 1.1 billion households in 227 countries and territories in 23 languages. Virtually all tournaments are organized as non-profit organizations in order to maximize charitable giving. In 2016, tournaments across all Tours
generated a record of more than $166 million for local and national charitable organizations, bringing the all-time total to $2.46 billion.
The PGA TOUR's web site is PGATOUR.COM, the No. 1 site in golf, and the organization is headquartered in Ponte Vedra Beach, Fla.