Third Annual MJT International Team Challenge (ITC) Presented By Freedom 55 Financial Comes To Royal Niagara
Details

Category: Inside Golf
Published: 2017-09-09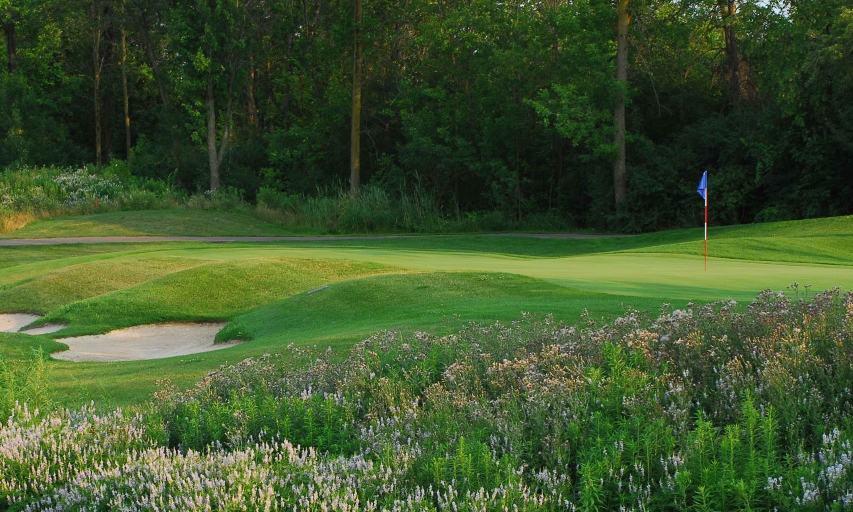 (Photo/Royal Niagara Golf Club)
NIAGARA FALLS, Ontario — The Maple Leaf Junior Golf Tour (MJT) is hosting the third annual MJT International Team Challenge (ITC) presented by Freedom 55 Financial at Royal Niagara Golf Club, in Niagara, ON, from September 22 to 24.
This 90-player invitation-only event has a college-golf type format, unique in Canada for junior golf, hosting elite players in 15 teams from across Canada and the United States, including three teams from the Maple Leaf Junior Golf Tour - MJT West, MJT Ontario, and MJT East. Each six-player team is made up of two Junior Girls, two U17 Boys and two U19 Boys in a daily best four of six aggregate team scoring format.  
Freedom 55 Financial continues to sponsor this junior event, adding to its impressive support of golf in Canada. The tournament, which also includes an individual 54-hole medal play format in each division, has a 10:15 a.m. start onSeptember 22 and  23, and a 7:00 a.m. crossover start on September 24. For more information on Freedom 55 Financial, please visit www.freedom55financial.com. For more information on the MJT, please visitwww.maplejt.com.
---
About the MJT
The non-profit Maple Leaf Junior Golf Tour presented by Boston Pizza is Canada's number one-played Junior Golf Tour as well as the only national junior tour run exclusively by PGA of Canada Professionals and the 'Road to College Golf' in Canada. The organization is presented nationally by Boston Pizza and supported by valued Premier, Tournament and Product Partners. The MJT hosts more than 70 events across Canada, including free Ford Go Golf Junior Clinics, the MJT Mini Tour for 7 to 12 year-olds, the Collegiate Tour for 19-23 year-olds, and multi-day events for competitive players aged 11 to 18 which are also qualifiers for international competitions. The program offers annual awards, scholarships, and frequent player incentives to help reward player's performance and participation throughout each season. MJT alumni include many Professional Tour players and PGA of Canada Professionals, as well as Canadian Amateur, National and Provincial Junior Champions. The MJT aims to develop champions, in golf and in life, promoting the game from grassroots through to provincial, national, university and professional level. For more information on the Maple Leaf Junior Golf Tour, please visit www.maplejt.com 
About Freedom 55 Financial
Freedom 55 Financial, a division of London Life Insurance Company, offers financial security advice and planning to Canadians through its 3,700 financial security advisors across Canada.  Freedom 55 Financial offers London Life's own brand of life insurance, savings and investments, retirement income, annuities, and mortgage products to Canadians.
Twitter: Freedom 55 Financial @F55F
Instagram: Freedom_55_Financial
Facebook: Facebook.com/Freedom55Financial