Lee Westwood Celebrates 500th Appearance On The European Tour
Details

Category: Inside Golf
Published: 2017-09-09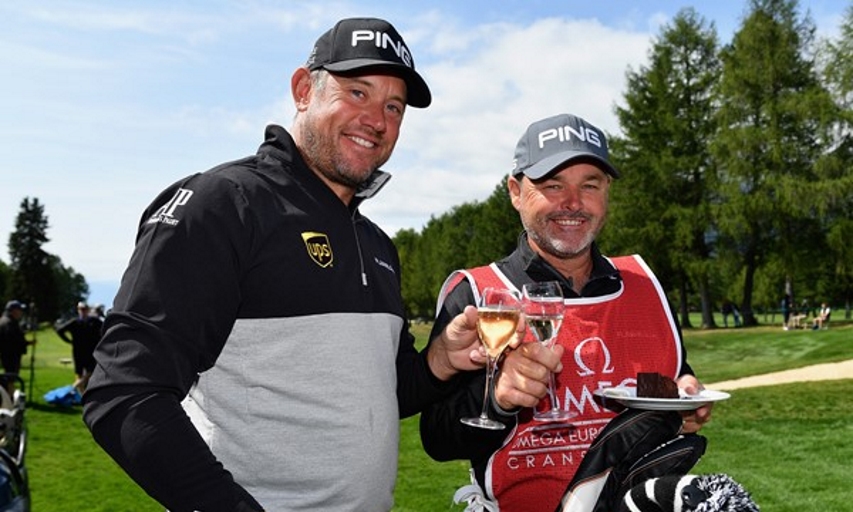 (Photo/The European Tour)
As Lee Westwood celebrates his 500th appearance on the European Tour, the Englishman puts his remarkable success over a 24-year period down to one perennially pertinent factor — "I've just enjoyed playing golf"...

A cumulative total of 22 weeks at the top of the world game, 23 European Tour titles, 43 titles in total in 19 different countries, two seasons as the European Tour Number One and ten Ryder Cup appearances are all things which do not come easy.

For the 44 year old Worksop native – who today joins an elite list as the 35th player to reach the milestone – enjoying the grind on the range, as well as the unique lifestyle that come with being a touring professional, have been pivotal in making him one of the best and most consistent in the modern era. 

"I've worked hard and I've often been the last to the range on a Tuesday or Wednesday evening, and even on tournament days," he said. "It's been a pretty good to 24 years.

"You always do things better when you enjoy them and when you get out of bed and look forward to doing it. It's a perfect scenario when that is the case. I try and say that to my kids, that you can't beat doing something that you love."

Westwood's long and winding journey as a European Tour player had humble beginnings at the back end of 1993 when, as a fledgling young pro, he battled his way through the gruelling Qualifying School to earn the fourth card on offer for the 1994 season.
Unlike many promising young stars arising who emerge from the amateur scene and struggle to adjust, he took to life on tour like a duck to water, claiming a top 20 in his very first start at the Madeira Islands Open before making the cut in all of his following 11 appearances.

Westwood was clearly in a hurry to make his mark on the game and in 1996 he began to get his first taste of being in contention down the stretch. His first experience with that kind of intense pressure did not quite go as planned, however, as Westwood explains in his inimitable Worksop lilt.

"I had a chance in Italy in 1996 and I blew it – I made an eight on the 12th having a three shot lead, and went one behind. I got my composure back and got one up going down the last, and then bogeyed the last to lose by one. 

"That taught me a lot and the last time I got into real serious contention was the Scandinavian Masters and I didn't make the same mistake again. I beat Russell Claydon and Paul Broadhurst in a play-off."
It would be the first of many victories in a celebrated career – 43 professional victories to be exact, 23 of those coming on the European Tour. 
Westwood has arguably been one of the most successful players ever in the context of international golf, having won on five continents and in 19 countries, while his status as a modern great of the European Tour is exemplified by the fact that he has earned more in his career on the tour than any other player.
Of course, the story of Westwood's career is in many ways illustrated through the prism of his career in golf's greatest team event, The Ryder Cup.

A talented all-round sports player at school as a kid — in football, rugby and cricket — Westwood clearly took that passion for team sport into his golfing career and revelled in the atmosphere of playing among 11 other Europeans in front of some of the biggest, most raucous crowds he would encounter.

He made his debut way back in 1997, under the captainship of arguably European golf's greatest legend Seve Ballesteros, and in the first contest which took place on continental Europe, at Spain's Valderrama.

It was a baptism of fire for the young Nottinghamshireman, as he was paired alongside England's greatest ever golfer Nick Faldo for all four of the Friday and Saturday matches, winning two and losing two. Although he was defeated in the singles matches, by the USA's Jeff Maggert, Westwood still played his part in a winning team as the Europeans retained the trophy.

Although he would form part of the losing side at the infamous Battle of Brookline in 1999, Westwood would go on to pick up three important points, all alongside Sergio Garcia in the opening two days, for the winning European side at The Belfry in 2002, to the delight of his home fans.
At Oakland Hills two years later Westwood would share the leading points tally with Garcia on 4.5, marking a change in roles for the Englishman as he became a Ryder Cup stalwart to which the rest of his team would look up in search of advice, inspiration and encouragement.

Over ten successive Ryder Cups, Westwood would become nothing short of a legend, competing in more winning teams than any other player and racking up 23 points in total – behind only Faldo, Bernhard Langer and Colin Montgomerie.

No doubt, Westwood will at the very least be in contention when the race for The 2018 Ryder Cup in Paris nears its conclusion next year, but the 44 year old has hinted that in future he would not be averse to the idea of playing the role of Vice-Captain, while the Captaincy will surely be a longer-term goal.

He is showing no signs of slowing down on the course though, as shown by his statistics this season – missing just two cuts in 15 appearances thus far in 2017, with three top tens and four further top 20 finishes in there.

With 500 events under his belt, there are sure to be plenty more twists and turns to come at the highest level of the game for a man who can already lay claim to being one of the greats of the modern European Tour era. 

As he prepares to host the upcoming British Masters supported by Sky Sports at Close House Golf Club — the club at which he continues to hone his game — Westwood can this week reflect on an incredible career during which the world has watched him rise through the ranks, from apprentice to master.