PGA of Alberta Tour Championship
Details

Category: Inside Golf
Published: 2017-09-11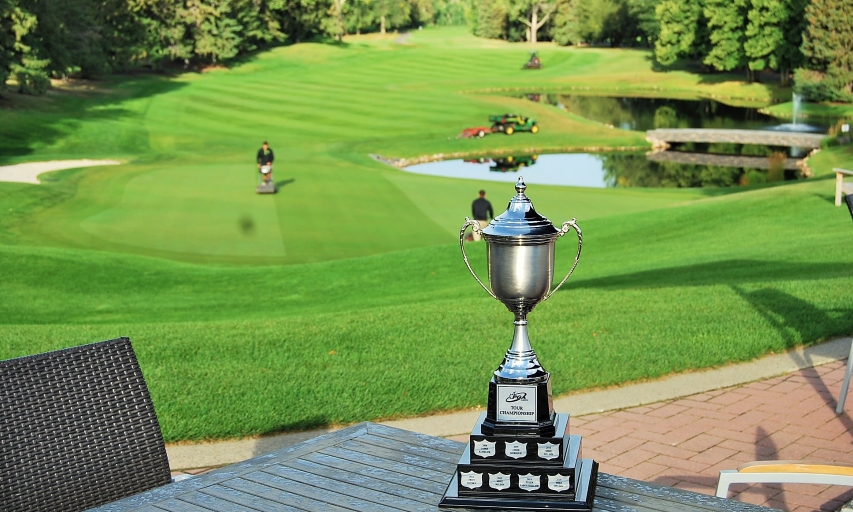 (Photo/Royal Mayfair GC)
EDMONTON, Alberta — For the second time in three years, Royal Mayfair GC will play host to 50 of Alberta's top playing Professionals in PGA of Alberta tournaments this season. Sponsored by Sunice, players will take to the course on September 11-12 for the chance to win the final Championship of the season. Competition will be strong as players will battle each other on the 6,700-yard, par-70 championship course in Edmonton.
Over the past century, Royal Mayfair has played host to a number of notable events, including the Canadian Open, the Canadian PGA Championship, and two LPGA CN Canadian Women's Opens. Professional golfers from around the world have rated the Royal Mayfair course layout and conditions as some of the best they have played, and they pride themselves on bringing such world-class conditions to all players every year.
The field will challenge last year's Champion, Dustin Risdon (NGA @ McCall Lake) (#12 on Order of Merit) as he looks to claim his first Championship of the season after winning three in 2016. Also in the field is Adam Bruce (Glendale G&CC) (#5), winner of year's PGA of Alberta Championship,Craig Gibson (Sirocco GC) (#4) who won this year's Assistants' Championship, and Wes Heffernan (Golf Canada Centre) (#1) who has won two Players' Tour events and T-2nd in the PGA of Alberta Championship.
Other notable contenders this year include, David MacComb (Blackhawk GC) (#3) who has top finishes in both the Assistants' and PGA of Alberta Championships, Tyler LeBouthillier (Lynx Ridge GC) (#2) with top finishes in the Club Pro and PGA of Alberta Championships, and Mike Belbin(Royal Mayfair GC) (#7) who won the 2015 Tour Championship on his home course.
Leading the way in performance outerwear, layering systems and sportswear, Sunice continuously advances to achieve the latest in technical fabrics and design innovation. Experience the ultimate in weather protection, comfort and freedom wherever your active life takes you.
Round one on Monday, September 11 will kick off with tee times starting at 10:00 am. The second round will begin at 11:00 am, followed by the Championship presentation beginning at approximately 6:00 pm on Tuesday, September 12. Final results and press release will be available on the PGA of Alberta website (www.pgaofalberta.com) by 7:00 pm.
For live scoring updates during the Championship, please follow @pgaofalberta on Twitter.