Stinson, Allenby Players To Beat At Vancouver Open
Details

Category: Inside Golf
Published: 2017-09-20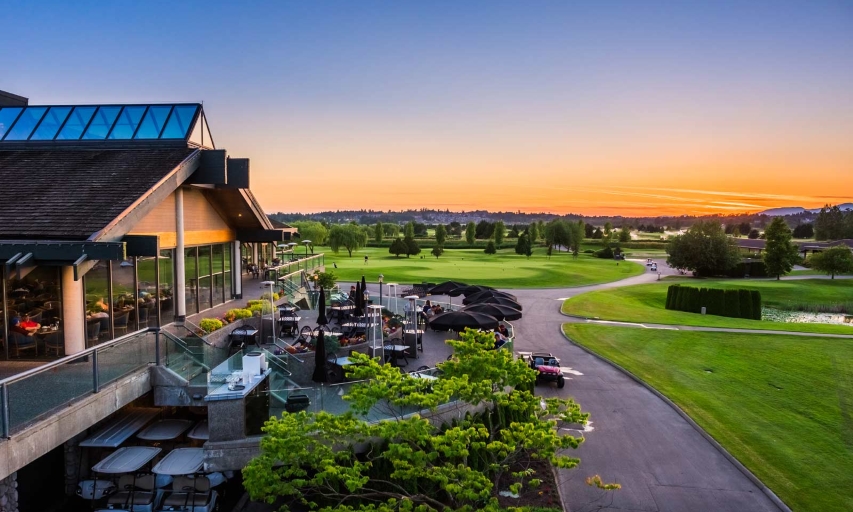 Vancouver Golf Tour's Flagship Event Begins Friday At Northview Golf Club. (Photo/Northview Golf Club)
SURREY, British Columbia (Brad Ziemer/British Columbia Golf) — Vancouver Golf Tour commissioner Fraser Mulholland chuckled when asked if he had been able to talk Adam Hadwin into defending his Vancouver Open title this weekend at Northview Golf Club. "Not quite," Mulholland says. "We're glad to not have him in the field if we can watch him play the Tour Championship for $10 million. It's just so great for him to be hitting all these milestones."
Hadwin, a three-time winner of the Vancouver Open — including last year at Pagoda Ridge in Langley — will be wrapping up his spectacular PGA TOUR season this weekend at the Tour Championship in Atlanta. Then it's on to the Presidents Cup, where the Abbotsford native will play for captain Nick Price's International team.
"It is staggering to think he was actually playing our event last year when you see a year later what he has done," Mulholland says.
"The fact that he would come back and do that last year is incredible. How many PGA TOUR pros are actually going back to their home town and playing in their local three-day city open or provincial open? Probably not many. He has played the Vancouver Open four times and he has won it three times. It just speaks to his character. He really likes to give back."
With Hadwin out of the picture, this year's Vancouver Open is wide open, although two local pros have to be considered favourites. Langley's James Allenby and Kevin Stinson of Mission have dominated the circuit this year, each winning five times. "They have pretty much separated themselves from the rest of the field," Mulholland says. "The next two events will be critical, especially for James."
Two $2,500 bonuses are up for grabs. One will go to the player who tops the Order of Merit. Stinson leads that race by about $600.  The other $2,500 bonus goes to the player who tops the standings in the VGT's seven 'majors.' Stinson leads that race by about 2,500 points. The Vancouver Open winner receives 4,000 points so Allenby would have to win and hope Stinson finishes worse than fifth to overtake him.
Allenby needs a big Vancouver Open because he is heading to Italy for the first stage of the European Tour qualifying school and will miss the season's final major, the VGT Tour Championship, later this month at Meadow Gardens Golf Club in Pitt Meadows.
Adam Hadwin Won His 3rd Vancouver Open Last Year At Pagoda Ridge But He Is Otherwise Engaged At The PGA TOUR FedEx Cup Championship So Will Not Be Able To Defend His Title At Northview Golf Club This Coming Weekend. (Photo/Vancouver Golf Tour)
This is the eighth playing of the Vancouver Open and the first at Northview Golf Club in Surrey. "The last major event with pros in the field for us at Northview was 2006 for our very first Vancouver Golf Tour event," Mulholland says. "It will be nice for the pros to get back on and challenge the course that hosted the PGA TOUR for those seven years.
Northview's Ridge course played host to the PGA TOUR's Greater Vancouver Open, which later became the Air Canada Championship from 1996 through 2002. The first round of the 54-hole Vancouver Open will be played Friday on the Ridge course, then move to Northview's Canal course for Saturday's second round before returning to the Ridge for Sunday's final round. A pro-am is being held at the Ridge course on Wednesday.
Forty-eight pros are expected to compete, with Sunday's winner pocketing a first-place cheque of $10,000. More than 100 amateurs will also tee it up. "It's definitely our flagship event," Mulholland says. "We are trying to make the tournament a premier event for B.C. pros."
Editor's Note: The VGT Vancouver Open is still very much in need of volunteers, particularly hole spotters for all 3-days at Northview (Friday-Sunday).

All volunteers will receive a sandwich and soft drink and a souvenir VGT hat for volunteering. Interested volunteers can email volunteer coordinators Ruth Reeves and Roseanne McIndoe at This email address is being protected from spambots. You need JavaScript enabled to view it..