Adam Svensson Falls Victim To Missed Cuts & Late Withdrawals At Web.com Tour Championship
Details

Category: Inside Golf
Published: 2017-10-04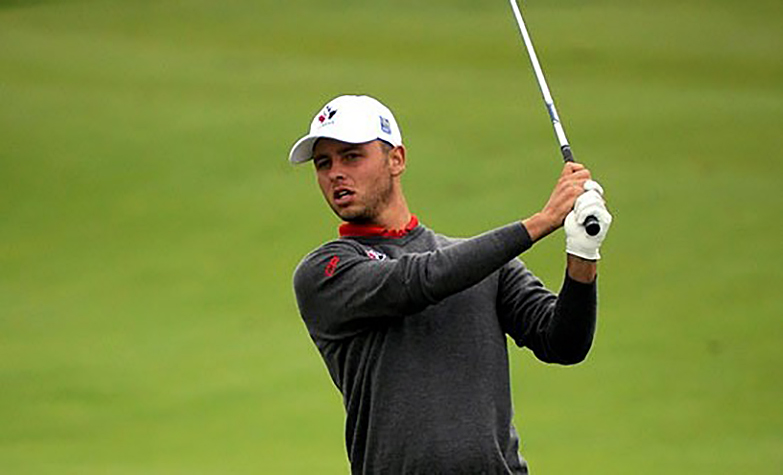 Surrey Native Adam Svensson Narrowly Missed Out On His PGA TOUR Card After Two Missed Cuts In A Row And More Than A Dozen Players Chose Not To Play In The Final Round Of The Weather-Delayed Web.com Tour Championship. (Photo/Golf Canada)
ATLANTIC BEACH, Florida (Brad Ziemer/British Columbia Golf) — When the Web.com Tour postponed the final round of its Tour Championship until Monday because of inclement weather on Sunday, more than a dozen players who had made the cut and completed their third rounds withdrew from the tournament.
Even though he missed the cut in the last two Finals events, Surrey's Adam Svensson was still projected to be 25th — good enough to get the final PGA TOUR card — when the third round of the Tour Championship concluded on Saturday.
However, those late player withdrawals, combined with the two missed cuts, likely cost Surrey's Adam Svensson his PGA TOUR card.
Svensson was convinced he had made enough money to finish in the top 25 of the four-event Web.com Finals after tying for fifth place in the second playoff event in Boise, Idaho.
That changed somewhat when players started to withdraw. Some of those players had spots in this week's PGA TOUR season-opener in Napa, Calif., and wanted to get there in time for a practice round.
Their absence made it easier for the remaining 55 players in the field to make bigger jumps up the money list. Svensson, who had entered the Tour Championship 17th on the Finals money list, ultimately dropped to 26th and missed his PGA TOUR card by one spot.
That means he must spend next year on the Web.com Tour and will certainly lament the fact the he missed the cut in his final two events.
Merritt's Roger Sloan will also be back on the Web.com Tour next year. Sloan, who also missed the cut at the Tour Championship, fell to 39th place from 27th.