Canadian Anne-Catherine Tanguay Earns LPGA Tour Card
Details

Category: Inside Golf
Published: 2017-10-11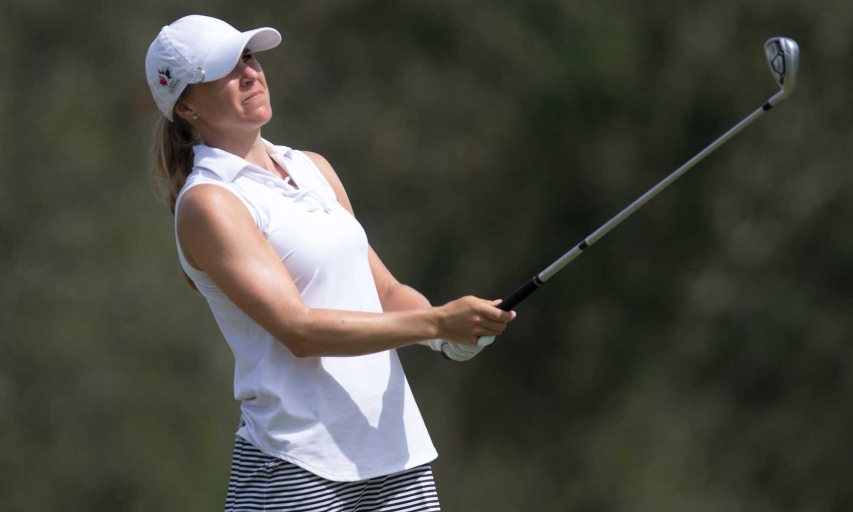 (Symetra Tour/Don Montague)
DAYTONA BEACH, Florida (Canadian Press) — Canada's Anne-Catherine Tanguay is one of 10 golfers to receive their LPGA Tour cards for the 2018 season.
The Quebec City native finished eighth on the Symetra Tour this year and earned $76,663.
"It was a little bit of a roller coaster. It was just the most stressful year of my life, but the best year of my life at the same time," Tanguay said.
"It's a grind. I'm just happy I got through it."
The 26-year-old won the Garden City Charity Classic in September.
She made two starts on the LPGA in 2017 — missing the cut both times — and 10 in 2016 while playing on conditional status.
Tanguay started the Symetra Tour season with six straight top 15 finishes, including a tie for second at the IOA Championship and a third-place finish at the Gateway Classic.
Bouncing back and forth between the Symetra Tour and LPGA has Tanguay wanting to find a comfort zone entering next year.
The University of Oklahoma product got engaged midway through this year and is looking forward to travelling in 2018.
"Definitely the most exciting year of my life," she said. "I will just have memories that I will cherish forever."