Over $45,000 In Funding Provided By Maple Leaf Junior Golf Tour In 2017
Details

Category: Inside Golf
Published: 2017-10-24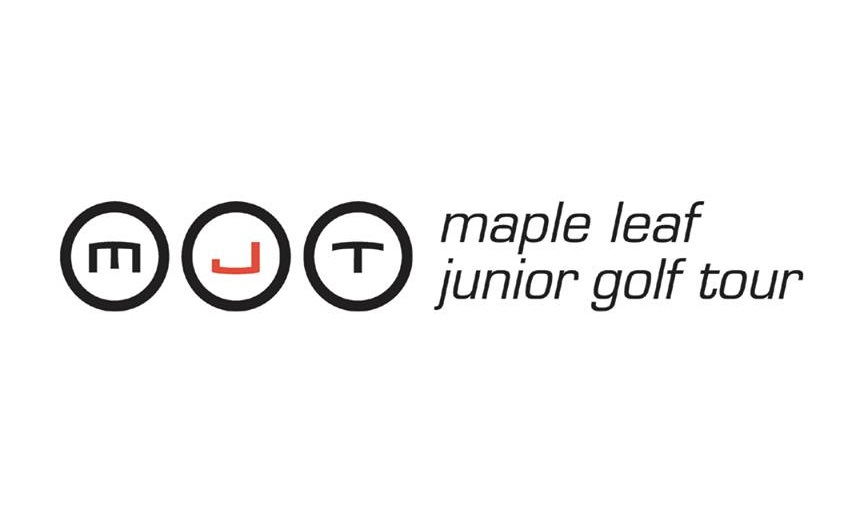 VANCOUVER, British Columbia (MJT) — The Boston Pizza-presented Maple Leaf Junior Golf Tour (MJT), Canada's number one-played Junior Golf Tour, is pleased to announce that over $45,000 in donations, subsidies, scholarships, and international event expenses have been awarded in 2017, all for the development of junior golf in the country.
Some of the players on the program who benefitted from funding this season included the recipients of the MJT Scholarships, such as $1,000 winner, Jacob Kydd, from Regina, Saskatchewan, and over a dozen other members who also received scholarships out of the record number that applied this year.
Sharing the $2,000 Dylan Reichelt Memorial Award, for their respective achievements as Junior and Juvenile Boys Order of Merit Points leaders in British Columbia, are Leo Harper of Burnaby and Brandon Chai of Vernon.
The cumulative MJT Order of Merit points leaders in each age division in every province are also recognized, and receive prize vouchers to assist with expenses of attending the MJT Boston Pizza National Tour Championship presented by TaylorMade-adidas Golf at The Reunion Golf Resort in Kissimmee, Florida, November 10 to 12.
The 2017 Miura Golf Players of the Year, based on their outstanding scoring averages in a required minimum number of MJT tournament rounds across the country, each receive a Miura Wedge Scoring System, and were as follows:
MJT Girls U15 Player of the Year: Brooke Rivers (Brampton, Ontario)
MJT Girls 15-18 Player of the Year: Susan Xiao (Surrey, British Columbia)
MJT Boys Peewee Player of the Year: Justin Bjornson (Surrey, British Coumbia)
MJT Bantam Boys Player of the Year: Andy Luo (Burnaby, British Columbia)
MJT Juvenile Boys Player of the Year: Brady McKinlay (Lacombe, Alberta)
MJT Junior Boys Player of the Year: Chandler McDowell (Springbrook, Alberta)
MJT Collegiate Men's Player of the Year: Logan Hill (Red Deer, Alberta)
MJT Collegiate Women's Player of the Year: Sarah Lawrence (Duvall, Washington)
Many MJT players also qualified to attend prestigious tournaments in Canada, the USA and abroad, including the Nordic Junior Team Matches, JNJG International Junior Classic, International Junior Masters, MJT International Team Challenge presented by Freedom 55 Financial, MJT International Players Championship presented by Miura Golf, IMG Academy Junior World Golf Championships, World Junior Golf Championship, US Kids and Teen World, British and Australian Championships. Expenses of attending some of these events were subsidized where possible, together with the help of MJT Official International Events Partner, TuGo.
And finally, the MJT also distributed funds for junior golf development to academies and junior coaches across Canada via the MJT Academy Points Program, and the recipients are noted on the MJT website's Academy Points page.
Annual awards, scholarships and incentives help reward players' performance and participation throughout each season, and the MJT is proud to play a role in developing champions – in golf and in life – with over 70 events across Canada including the Ford Go Golf introductory clinics, the MJT Mini Tour for 7 to 12 year olds, high-level multi-day tournaments for players up to age 23, international qualifiers and more. MJT alumni include Professional Tour players, PGA of Canada Professionals, Canadian Amateur, National and Provincial Junior Champions. The organization is presented nationally by Boston Pizza and supported by valued Premier, Tournament and Product Partners, including Ford of Canada, TuGo, TaylorMade Canada, adidas Golf Canada, Golf Town, Cam Clark Ford, Aquafina / Quaker, Miura Golf, Freedom 55 Financial, Maui Jim, Zeal Optics, Odlum Brown Ltd., Humber College, Lydale, Ilta Grain, Lindsay Kenney LLP, National Bank Financial, Red Deer College, PLYR Golf, Prodigy Headwear, 2UNDR and Projekt.  The MJT, which is now entering its 20th season, promotes the game from grassroots through to provincial, national, university and professional level. For more information please visit www.maplejt.com.