PGA of BC Partners With Trialto Wine Group
Details

Category: Inside Golf
Published: 2017-10-25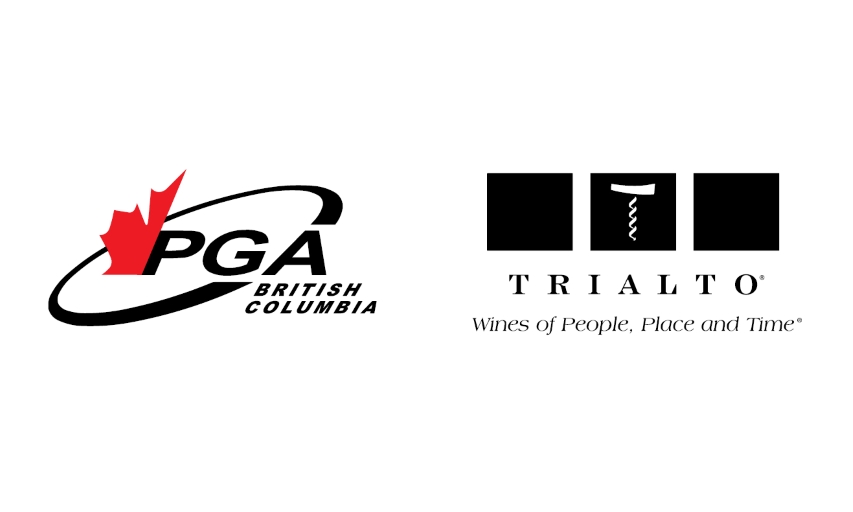 RICHMOND, British Columbia (PGA of BC) — The PGA of BC is excited to announce a new partnership with Trialto Wine Group, a premium wine agency headquartered in Vancouver.
The relationship will see Trialto support PGA of BC events and initiatives as a Bronze-level Preferred Partner of the Association through the end of 2018.
Dealing exclusively with top-quality brands from around the globe, Trialto represents many of the world's most prestigious wines and works to bring them to Canadian consumers, retailers and food and beverage establishments.
"Golf and wine draw some interesting parallels. From sourcing the best terrain to continuous technique improvement, there's a real alignment between golfers and vintners. We hold both crafts in such high regard that it only seems natural to align ourselves with an organization like the PGA of BC," said Lesia Knowlton, Trialto's Marketing & Portfolio Manager for Western Canada.
"We are very excited to connect with such a passionate group of golf professionals, and look forward to connecting you to the wines and people of the world's greatest family-owned wineries."
Association members were given a tremendous introduction to some of Trialto's premier varietals earlier this month through wine tastings featured in the agency's lounge at the PGA of BC Buying Show.
"Our members were thrilled with the energy and sophistication that Trialto brought to the event and we look forward to building upon our new relationship further in the year ahead," said Grant Gray, Business Development Manager for the PGA of BC.
"Much like our professionals, Trialto demonstrates an exceptional commitment to serving its patrons with unparalleled expertise. We are proud to enter into this partnership and are grateful for the support." 
---
About Trialto Wine Group
Founded in 1998, Trialto is Canada's largest agency team of fine wine experts proudly representing Wines of People, Place and Time®. They work exclusively with premium wines — no beer, no volume spirits, no bulk wines — and are dedicated to providing access to only the highest quality and top value selections from the world's greatest family-owned wineries. Visit www.trialto.com for more information. 
About the PGA of BC
The Professional Golfers' Association of British Columbia is an association comprised of nearly 700 golf professionals who work at and operate golf courses, driving ranges and other facilities across the province. Its mandate is to promote and advance the game of golf, serving the needs of both its membership and the golf public through professional and junior golf development programs and high-calibre competitive events. The Zone Office is located in Richmond.