Cammidge Says 'Goodbye' To Golf Industry … At Least For Now
Details

Category: Inside Golf
Published: 2017-11-07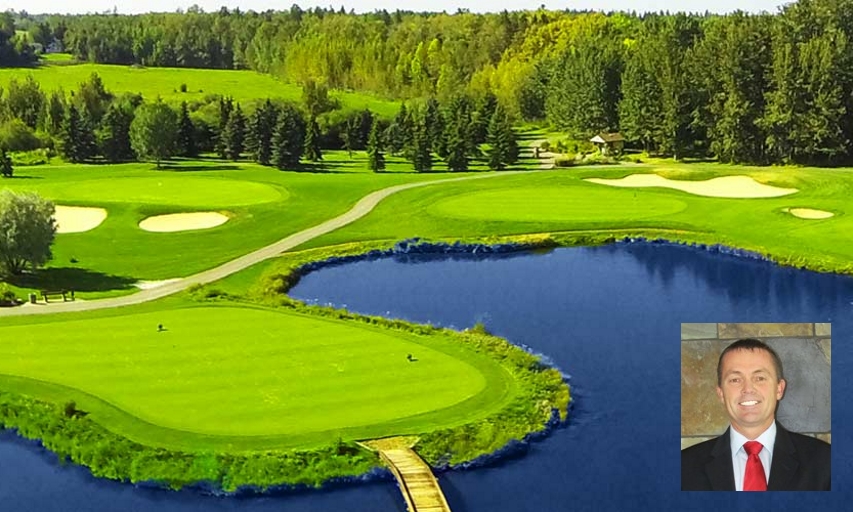 (Photo/Edmonton Petroleum Golf & Country Club)
SPRUCE GROVE, Alberta (Gord Montgomery/iG) — As Grant Cammidge walks into an unspecified immediate future — at least to we media types — he can look back at a career in the golf industry full of remarkable legacies.
Cammidge, the longtime CPGA general manager of the Edmonton Petroleum Golf & Country Club, has tendered his resignation papers effective Dec. 31 of this year. His 13-year tenure at the private track followed a 16 year stint as both a CPGA assistant pro and then the head professional for 12 years at the community-owned Stony Plain Golf Course.
Speaking during a 1-on-1 coffee chat, Cammidge said his long range plans along with his wife Cheryl, include the strong possibility of moving to Vancouver Island in order "to be close to skiing, fishing, golf." However that won't take place for at least another year.
For now he's staying mum about where he's going or what he's going to do aside from some recreational hockey, continuing on with his volunteer work with KidSport Parkland and maybe trying to Monday qualify for a Champions Tour event or two.
The one thing that isn't an unknown here is his outstanding career in the golf industry. At Stony Plain he tweaked and grew the popular Junior/Junior golf program. During his tenure in Stony he likely introduced well over 1,500 kids to the sport. For that and other reasons, he was awarded the PGA of Alberta's Junior Leader of the Year honour four times. He was also honoured as one of the National Post's Top 50 Canadian Golf Instructors in 2005.
At the Petroleum Club, his history is even more pronounced. He started the annual fundraiser for CFB Edmonton that has raised thousands of dollars for the families of personnel stationed overseas; he helped the club claim one of the spots in the Mackenzie Tour-PGA TOUR Canada's Edmonton swing; and he grew the membership at a club that not much was known about when he took over as GM.
"It's funny," he noted about the Canadian Tour stop in particular. "I went after that for years (when people told him such an idea was an impossibility) and then when it's finally time for it to come here, I'll be gone," he said of the four-day event that tees off at his old haunt this coming summer.
Cammidge has also spent time as a mentor to the provincial junior golf squads, has served on the board of the Alberta PGA, was president of the Stony Plain Minor Hockey Association, and teed up a pretty good playing career around all that.
As a member of the PGA of Canada for 30 years, he won over 30 professional tournaments in Canada and the United States; was a 5-time member of the Alberta PGA Team that played against B.C. in their version of the Ryder Cup;  he was a Canadian Open Qualifier Western Zone Winner in1991 and made the cut in over 10 Canadian Tour events.
When asked if he was headed elsewhere in the golfing world, prior to that 90 minute coffee chat, Cammidge replied simply, "I'm leaving this part of the industry …" leaving the sentence unfinished.
So now, even though he's supposedly walking down the final fairway of his golf management career, he has certainly left the door open for a possible return to the industry in the future.
---
About the Writer
Gord Montgomery is a retired sports editor of two weekly newspapers in the Edmonton area and is a member of the Golf Journalists Association of Canada. He is now in his 10th year of writing for Inside Golf.
He can be reached at This email address is being protected from spambots. You need JavaScript enabled to view it.. He's also on Twitter at @gordinsidegolf and on Instagram at gordinsidegolf2.