Master Professional Brousseau Releases New Book About The Short Game
Details

Category: Inside Golf
Published: 2017-11-14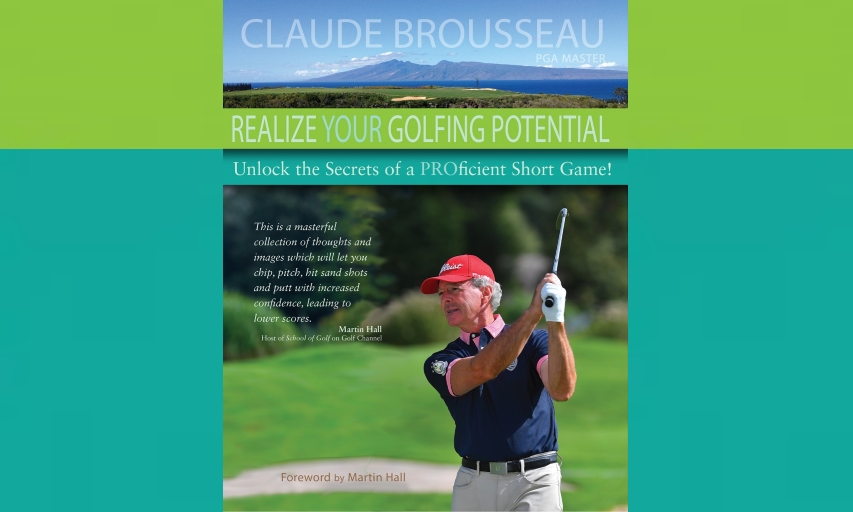 Claude Brousseau, A Former Writer With Inside Golf, Has Just Released A New Book On The Short Game In An Effort To Help Everyone Become A Better Player.
By Gord Montgomery (iG)
There are any number of ways of reaching golfers who are looking to improve their game, including things like the Internet, television, and of course, the good ol' fashioned  book.
The latter is the path former Inside Golf contributor Claude Brousseau, a Master Professional, has taken as he looks to help those of us struggling with a vital part of posting lower scores — the short game.
Brousseau, now living in Maui but who grew up in Montreal, said he came into the sport late in life, but as the saying goes, better late than never. And despite that later start than many, he's excelled at teaching the finer points of the game.
"Golf came late in my life. I didn't play as a kid. My first career was a nurse specialized in intensive care. Then I did graduate with a Master Business Administration degree," before switching over to the real estate world," where he was an investor and the manager of commercial properties in  Montreal.
As for his start in golf, Brousseau noted, "I started to play golf for fun in my 30's. I moved from Montreal to Florida to pursue a dream of playing golf for a living and played on a mini-tour and did a few attempts at some Monday qualifiers for the PGA TOUR (Honda & Doral).
"My playing career was not very successful," he stated wistfully, but added he found his true calling in the sport from his failed PGA bid.
"My real passion is helping people," he mused. "I started teaching part time as I was still playing on mini-tours," including the South Florida Golf Tour and the Montgomery Golf Tour.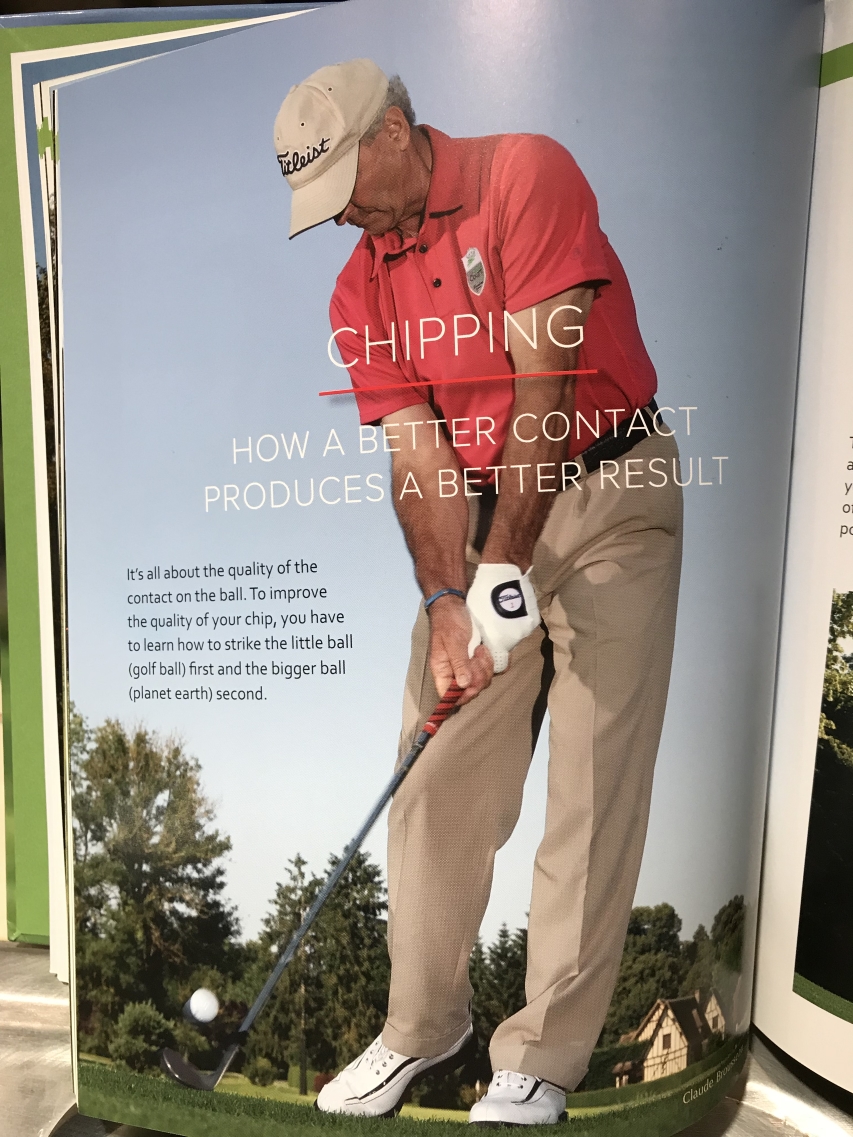 Brousseau noted he studied under many of the top instructors in Florida looking to find the magic potion to propel him to the top in the sport. Those included Bob Toski, Mike Adams, Chuck Windstead, Mark Woods, Martin Hall and Dr. Rick Jensen among others.
Like many golf professionals, Brousseau has had a number of jobs in the industry starting full time in 1998, teaching at academies around the southern U.S. before ending up at two spots in particular — Maui and France.
"I could only teach after my 40 hours a week in the shop," Brousseau explained about his humble beginnings in Hawaii but which have led him onto bigger and better things. "I rapidly built a good book of lessons and in July 2006, a full time position as Senior Teaching Professional at the very reputable Kapalua Academy, one of the Top 25 Golf School in USA by Golf Magazine was available and I was selected. I was living the dream!"
As his reputation, and clientele, grew Brousseau began to reach out to publications offering his game advice and found that they were willing to pass along his messages.
"I started to write articles for several golf publications, first for Golfing Magazine and then shortly after for Inside Golf Canada,  and Hawaii Golf News & Travel. In 2007, I was featured in Golf Magazine analyzing Jim Furyk's swing."
The ex-pat Canadian was then offered another opportunity, that of starting a golf school from the ground up, in France.
"In 2009, I was recruited to build, from scratch, the first Short Game School in France located at the Golf du Vaudreuil in Normandie. This was a super opportunity to create what became the reference for short game instruction in France and through that we have helped over 4,000 golfers.  From 2009 to 2015 I was spending six months in France and the other six months on Maui, teaching this great game and having a blast doing it!"
All of his hard work hasn't gone unnoticed. Brousseau is a frequent guest on The Golf Channel, has done dozens upon dozens of radio and magazine interviews and on top of that, has now launched his how-to book.
"While it is a fact that there are many golf books, very few are exclusively about the short game," he said of his latest venture. "Most of the golf books have a very large amount of text with very few pictures. My book is a collection of high quality pictures with just the correct amount of text to make the learning experience enjoyable and efficient. It is all about assisting the reader to improve as fast as possible with simple and fun exercises to become better. It is also the most important part of the game. Of course you need to drive the ball in play, however you score with your wedges and putter."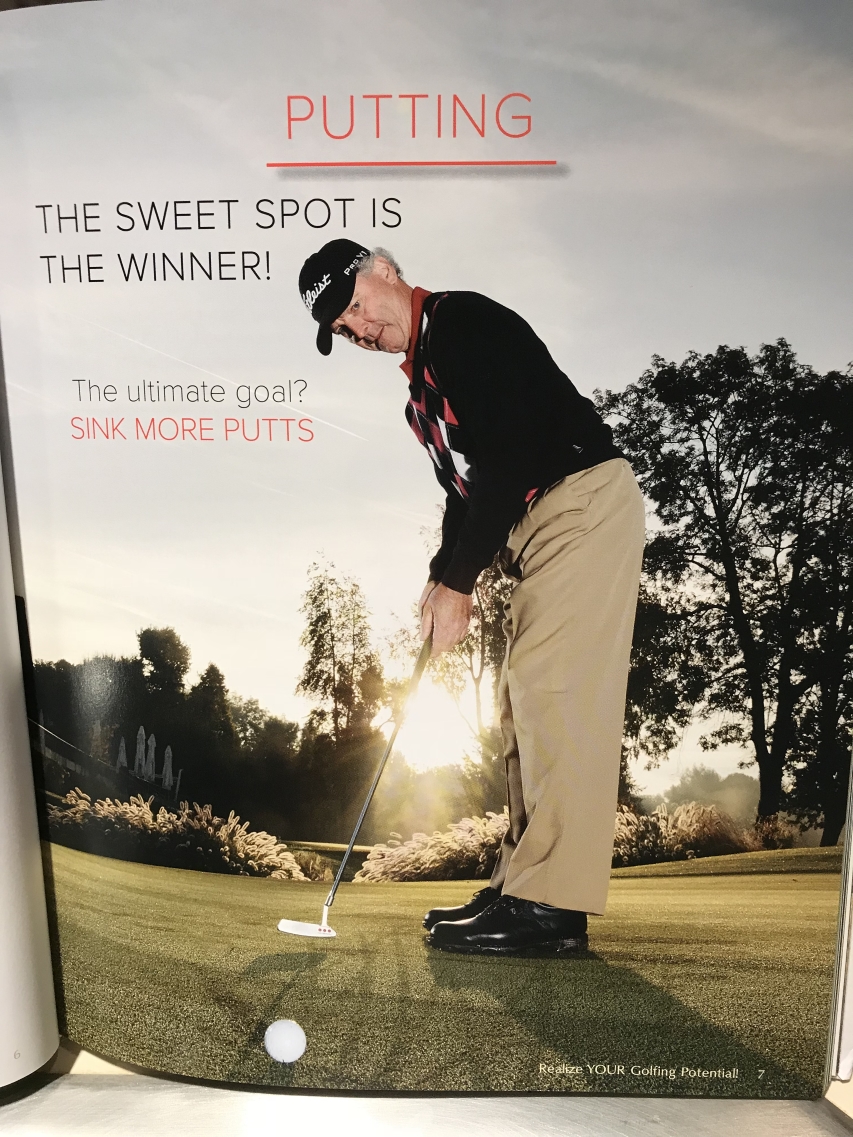 One of the largest hazards Brousseau faced when compiling the information for his book was getting the messages across in  an efficient manner. While that's tough in its own right, he had another difficulty to deal with as well.
"That is a serious challenge and even more so when English is not my native language," the Franco Canadian explained. "I have to be very concise. The real test is translating feeling and sensations in words. The other difficulty is that I don't receive any instant feedback when golfers are reading. When they are in front of me, I can see the reaction."
As a teacher, Brousseau says he is still learning about golf every day, from many top teachers including Martin Hall from The Golf Channel, who penned the introduction to this book.
"Of course I still learn, not only from Martin Hall and the other top teachers/coaches. I learn from the golfers who trust my expertise. I learn from the golf ball everyday. I have been a participant to all but one PGA National Teachers' Summits in Florida since 2002. I am a member of the Proponent Group with a vault of over 10,000 hours of presentations from the top-tier teachers/coaches in the world. I always test  the new concepts before recommending them to the golfers."
So if you'd like to get some top-end knowledge from a man who's been there and done that in the teaching world, give Brousseau's book a go. It is available through his website at www.mauischoolofgolf.com.
Just click on Buy Claude's Book link underneath the Golf Channel logo. If you want a signed copy, call Brousseau directly at 808-870-1422 or email him at This email address is being protected from spambots. You need JavaScript enabled to view it. and the details can be worked out. The price is $33.00 (US) or $41.00 (CDN) plus shipping & handling.
---
About the Writer
Gord Montgomery is a retired sports editor of two weekly newspapers in the Edmonton area and is a member of the Golf Journalists Association of Canada. He is now in his 10th year of writing for Inside Golf.
He can be reached at This email address is being protected from spambots. You need JavaScript enabled to view it.. He's also on Twitter at @gordinsidegolf and on Instagram at gordinsidegolf2.