SCGA Fitness Tip – Correcting C-Posture
Details

Category: Inside Golf
Published: 2016-12-29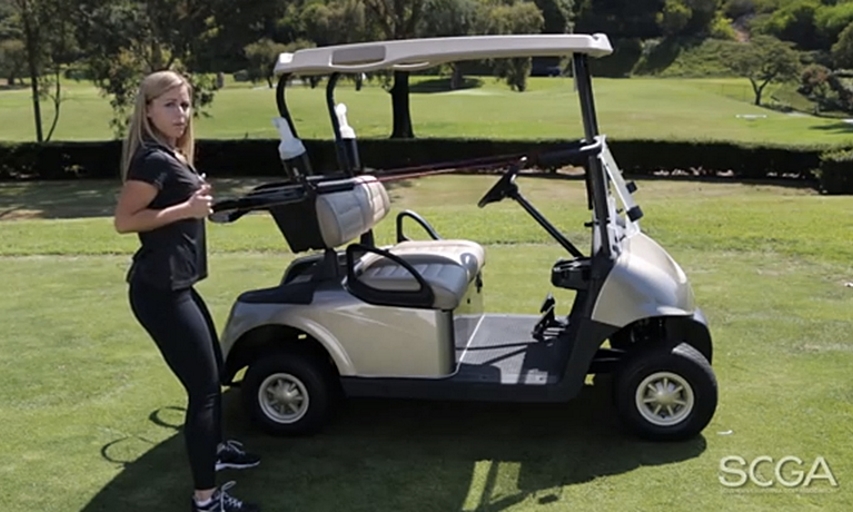 With the weather co-operating the way it has in our fair province the golf season is off to a rousing early start.
Of course it's still important to pay attention to golf-related fitness so we don't suffer injury or fall into bad habits right out of the chute.
In this SCGA Fitness Video, Jentry Fields demonstrates a couple of simple exercises that can help correct a common posture fault at address with many golfers, that being a C-Posture or slumping shoulders.
Watch the video below to see how to correct 'rounded shoulder' with these two easy exercises you can do on the golf course.