Simpson WDs From RSM To Be With Ailing Father
Details

Category: Inside Golf
Published: 2017-11-20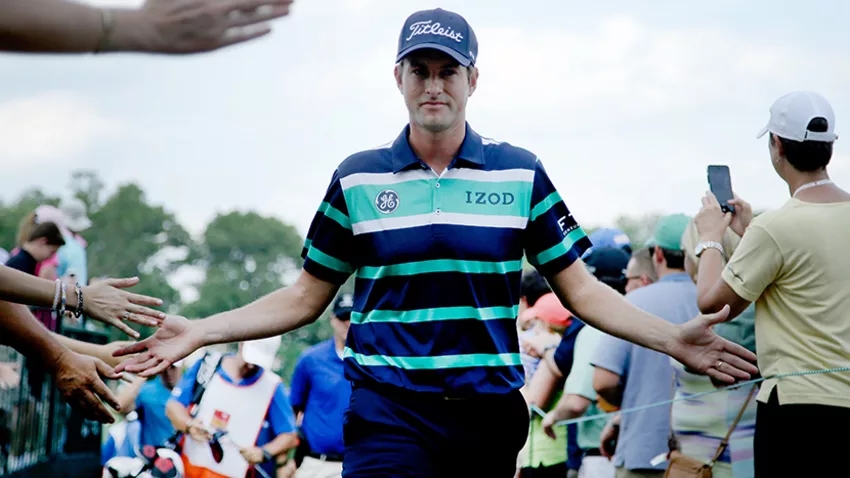 (Photo/PGA TOUR Video)
Webb Simpson was in contention at The RSM Classic but withdrew to be with his ailing father.
"Thanks to @Love3d for being such a great tourney host. I WD due to my Dad being sick and living his last days. Thanks for all the support," Simpson tweeted after the third round was complete.
Simpson started The RSM Classic with rounds of 67-68 to sit in 12th place, seven shots off the lead. He was scheduled to tee off at 10:45 a.m. with Jim Herman and Bubba Watson.
"My dad is probably the kindest man I know. He's always been the guy who knew everyone, everyone knew him, everyone wanted to be around him," Simpson said in a 2015 interview with David Feherty. "But he was highly competitive. He loved sports. He coached my sisters in basketball and coached me in basketball growing up. He taught me the game. He's always been one of those dads who loved to be active with their kids.
"He wanted me to be as competitive as I could be. He did such a great job of pushing me to work hard but reminding me constantly that I didn't have to play golf. It wasn't golf that made him proud of me. It was the person I was and my character development, those type of things, which I love about my dad. That's what made me learn how to win and be competitive in the right way. It wasn't everything to me, but, hey, if I'm doing it, I'm doing it to win."
Sam Simpson would caddie for his son during amateur events while Webb starred at Wake Forest. Webb, the fifth of six children, started playing golf after following his father to the course on family vacations to the North Carolina coast.
"He did not inherit any talent," Sam Simpson said in a 2012 interview. "His hard work is what did it. His hard work did it for him, and his love of the game."
Webb Simpson, whose four PGA TOUR wins include the 2012 U.S. Open, is seeking his first PGA TOUR win since October 2013. He's coming off a resurgent season that saw him qualify for the TOUR Championship for the first time since 2014.