Royal Regina Steps Outside The Box With Kids Golf Free Program
Details

Category: Inside Golf
Published: 2017-11-29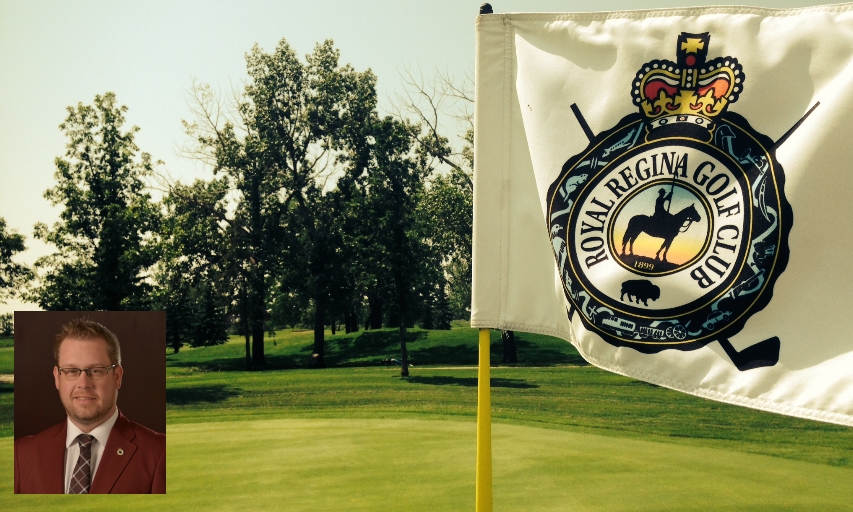 (Photo/Royal Regina Golf Club)
REGINA, Saskatchewan (Gord Montgomery/iG) — Like anything, the first generation of good idea can usually use a bit of tweaking. That's exactly what the Royal Regina Golf Club has done along the lines of the popular Kids Golf Free After 3 idea, and they've taken it to new heights with a twist.
In a phone interview, the club's GM, Kyle Mulligan, explained what the private track in Saskatchewan has done to hopefully bring more kids into the game and at the same time strengthen family ties. What has been instituted is to offer free memberships to any kid — with limitations of course.
"It's for anyone under 16 as long as they have a parent that's a member of the club," Mulligan explained of the offer. "It's more of a program where our club has decided to be more family-friendly and encourage more people to bring their families out to the club and introduce young individuals to the game of golf. We felt there's a need within our province, and Western Canada for that matter, to make it cost effective to get more kids into the game. And we hope in the long run that it's a long term relationship we're building with these kids."
At present, the Royal Regina has 97 players in their junior program but they are willing to grow that number substantially going forward.
"We're willing to take up to 150," said Mulligan of how large they'll let this idea grow. He continued by noting this idea appears to be paying off already. "Over the last five days (since the offer was put out) we've signed up over 15 kids."
With their free membership, the kids do in fact become members with full playing privileges at the club, established in 1899 which makes it Saskatchewan's oldest golfing playground. And when Mulligan says it's the full meal deal, he means it.
"They get unlimited playing privileges here at the club. They get access to our our golf professionals. They can get involved in our junior program that we host here," and they can also travel and enjoy teeing it up at other Royally-appointed courses. "We have an opportunity being a part of the Royal family of golf courses in the country, and worldwide, to send our kids to a Royal junior gathering that happens every two years at one of the Royal courses within the country, which is kind of a trip of a lifetime, to be able to go play somewhere like the Royal Montreal. There are some fantastic golf courses in the Royal family."
While there has been good interest from the membership at his club in this idea, Mulligan, who doubles as the president of Golf Saskatchewan, said this concept is gaining interest at other clubs, both private and public.
"The feedback was very positive from Golf Canada. Other courses in the city, and in the province, now have to adjust to us. We wanted to be the leader, the first club out there doing this. Other clubs will either follow suit or continue to do what they're doing.
"You see a lot of courses now that are doing under 13 but taking it up to under 16, that's a big step. For some golf courses it's a revenue stream."
The parents that have taken advantage of this idea so far, Mulligan said, are thrilled that this suggestion can help strengthening family ties. After all, the family that plays together stays together.
"There are a lot of people that are excited because there's always the element to people taking out a membership at a private club. The burden of bringing their family out sometimes is quite large. For this to alleviate some financial burden for bringing the family out to the golf course, for everyone to experience the golf club and make memories here, that's kind of what we're going for."
It also seems as though the club's membership has bought into this idea even though the juniors have access to tee slots at any time of the day, Mulligan said in conclusion.
"Zero complaints. I think our members understand. We have over 700 members in our club. I think they understand we need to encourage junior golf at our club and if we can be the junior golf leader in Saskatchewan, there's nothing bad that can come from that. Obviously these kids do take time away from the tee sheet but it's nothing that people have an issue with. They're really excited about what's going on," and in future, this idea may grow to perhaps become as popular in golf as hybrid clubs have.
---
About the Writer
Gord Montgomery is a retired sports editor of two weekly newspapers in the Edmonton area and is a member of the Golf Journalists Association of Canada. He is now in his 10th year of writing for Inside Golf.
He can be reached at This email address is being protected from spambots. You need JavaScript enabled to view it.. He's also on Twitter at @gordinsidegolf and on Instagram at gordinsidegolf2.