Golf In Alberta Mourns The Loss Of Betty Stanhope-Cole
Details

Category: Inside Golf
Published: 2017-02-02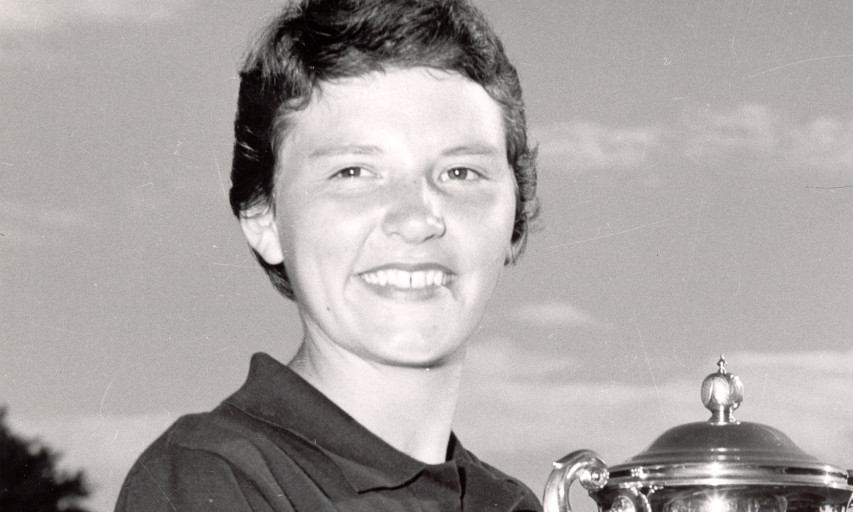 Betty Stanhope-Cole (Photo/Golf Canada Archives)
EDMONTON, Alberta (Gord Montgomery/iG) — Golf in Canada, and Alberta in particular, has lost one of its most revered and distinguished amateur players. Betty Stanhope-Cole passed away recently after battling cancer.
Long regarded as the best player to ever come out of Wild Rose Country, the awards and honours she earned are astounding. During her sterling amateur career, Stanhope-Cole was a three-time Alberta junior and a Canadian junior champion; she captured an unprecedented 17 Alberta provincial women's titles and four senior Alberta championships; won 25 Edmonton Amateur (later named in her honour) titles; was Canada's top female amateur golfer twice and the best senior player in the country once. She played on an astounding 29 Inter-Provincial teams (25 in Alberta and two each in Saskatchewan and Ontario) as well as being a three-time member of Canada's World Team and a two-time Canadian Commonwealth team member.
One of her most memorable quotes showed her passion for the competitive end of the game: "I hated to lose more than I wanted to win," she is quoted as stating.
In speaking to the legacy Stanhope-Cole leaves behind, Jack Lane from Alberta Golf said, "She's obviously the most dominant female golfer to come out of Alberta. I think her longevity was the main thing. Staying an amateur at that time was a more normal thing to do," adding that his association will use her legacy to show that amateurs can have a wonderful career in the sport.
An Alberta Golf board member, Dunc Mills, knew the talented player when she was in her heyday, through his mother who was a friend, and foe, with Stanhope-Cole. The passion she brought to the game rubbed off on all those who were around her, even for a short time.
"Certainly everyone (at the Highlands CC in Edmonton) got to know her. Mom and Betty played a fair amount together. I'd hear the stories of mom's games with Betty. How it didn't matter if they were playing a nickel Nassau and how everybody played by the rules with her. I think some of that certainly translated to me about playing golf the right way, playing by the rules, etiquette and determination."
"She was business on the golf course. When you played golf with Betty you weren't goofing around! You took it seriously and I think it brought the best out of my mom, knowing she was playing with a world-class golfer."
Along with her love of playing the game, Stanhope-Cole gave back in administrative ways as well. She was a volunteer with the Canadian and Alberta golf associations, sitting as the Canadian Ladies Golf Association's National Director of Rules and Handicaps from 1980 - 1983 and as the Player Development Director, Rules Director and Zone Chair with Alberta Golf.
Stanhope-Cole's play, and dedication to the game didn't go unnoticed. She was inducted into Canadian Golf Hall of Fame in 1991; the Alberta Sport Hall of Fame in 1980; the Edmonton Sport Hall of Fame in 1993 and the Alberta Golf Hall of Fame in 2005.
A celebration of life will be held at the Highlands Golf Club in Edmonton on Monday, February f13, 2017. In lieu of flowers, donations may be made to the Alberta Kidney Foundation.