Troon North's Monument Course Once Again Strutting Its Stuff
Details

Category: Inside Golf
Published: 2017-12-18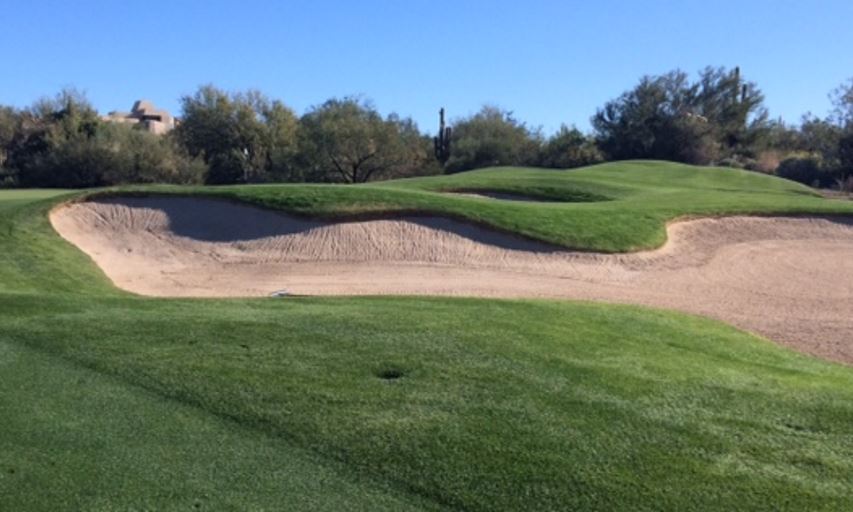 After A Bunker And Green Complex Renovation By Tom Lehman The Troon North Monument Course, Originally Designed By Tom Weiskopf, Is Back Up And In Fine Shape. (Photo/Gord Montgomery)
SCOTTSDALE, Arizona (Gord Montgomery/iG) — After a four-month restoration project by Tom Lehman, which focused on the greens and bunkering, the high regarded Troon North Monument Golf Course, located in Scottsdale, AZ., is again open for business.
The redesign was actually a step back in time, if you will, as the green complexes were restored to their former size and shape when this track was first constructed by Tom Weiskopf. To ensure he stuck faithfully to that original design, Lehman and his work crew utilized the same GPS coordinates as Weiskopf .
The putting surfaces were re-sodded with creeping A4 bent grass and the fringe areas were redone using TifGrand semi-dwarf Bermuda grass. What came from that are large greens that run extremely well with subtle breaks throughout the surfaces.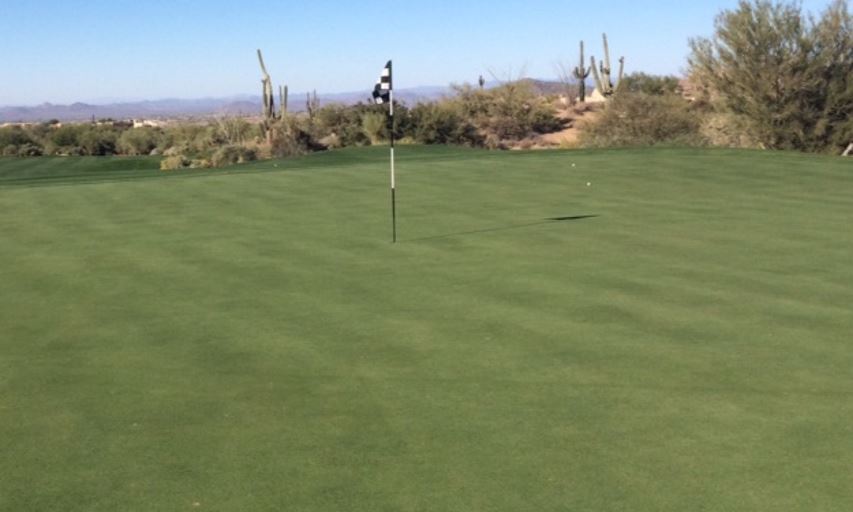 (Photo/Gord Montgomery)
The second part of the upgrades were to the bunkers and that included updating the drainage in all greenside and fairway traps, new bunker liners and new Pioneer bunker sand.
The renovations at Monument are the first major changes to the award-winning course in a decade.
"We are committed to providing our guests with the finest course conditions on the planet at our flagship facility," said Dana Garmany, the chairman and CEO of Troon, in a news article. "Through these green and bunker enhancements on Monument, we are proactively improving and reinvesting in one of the top daily-fee courses in the nation."
The Monument's sister course, Pinnacle, will also undergo a facelift in the spring and summer of 2018, meaning the two will retain their place in the upper echelons of public golf courses not only in Arizona but in the USA.
Troon North's Monument course is ranked number 58 on GOLF Magazine's ranking of the 2016/2017 "Top 100 Courses You Can Play in the United States." In addition, GOLF Magazine named Monument the  No. 4 golf course in Arizona in their ranking of "Best Courses You Can Play in Arizona," which is just part of the long list of accolades it, and Pinnacle, have earned over the last few years.
* With file from morningread.com