CaddyTrek To Showcase Latest S-Series Eco Model At 2018 PGA Merchandise Show
Details

Category: Inside Golf
Published: 2018-01-08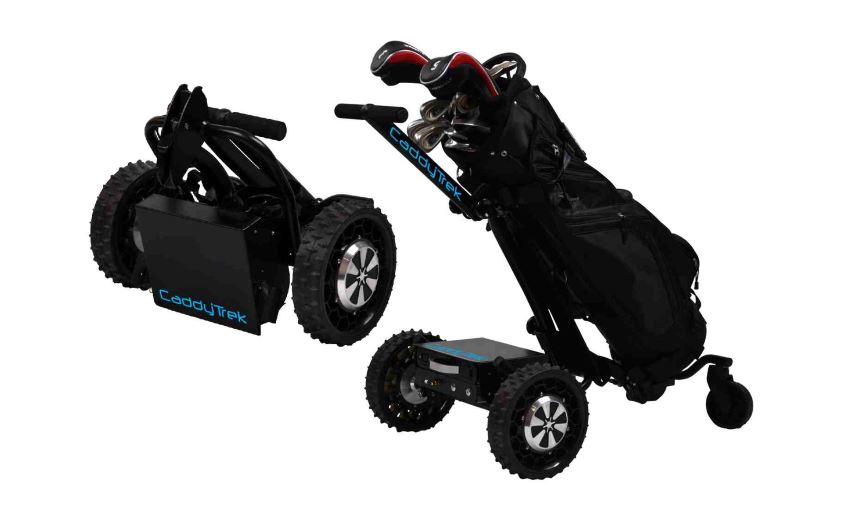 LAS VEGAS, Nevada — FTR SYSTEMS, INC. (dba CADDYTREK) announced plans to exhibit at the 65th PGA Merchandise Show, Jan. 23-26, 2018, in Orlando, Fla.
CHAD GRAY AND KERI SCHMIT QUOTED "This is our second year exhibiting at the PGA Merchandise Show, and we're excited for the opportunity to showcase CaddyTrek's newest model, the S Series Eco to golf's most influential retailers from around the world." The S Series offers a cheaper version of the popular CaddyTrek R2 but with added benefits. The S Series has the ability to be upgraded at a later time to all of the same features as the CaddyTrek R2. Including longer battery life and an obstacle avoidance feature. The S Series is more lightweight and compact then the CaddyTrek R2, making it even easier to transport. The CaddyTrek S Series is being offered at a special show price of $550 or $500 if your order 2+. It's simply the perfect choice for any golfer on lower budget.
During the PGA Show Demo Day, on Tuesday, Jan. 23, 2018, at the Orange County National Golf Center & Lodge in Orlando, CADDYTREK will be showcasing its S-SERIES ECO MODEL where attendees can demo and test to influential PGA Professionals and VIP retailers at the Upper Tee #2. From Wednesday, Jan. 24 to Friday, Jan. 26, CADDYTREK will be exhibiting on the show floor within the Golf Products and Services at Booth #2258, located in front of the Golf Channel.at the Orange County Convention Center.
---
About the PGA Merchandise Show
The 65th PGA Merchandise Show, held Jan. 23-26, 2018, in Orlando, will welcome some 1,000 top golf companies and brands and more than 40,000 industry professionals from around the world to the industry's annual global summit for the business of golf. The PGA Show Demo Day, the world's largest professional golf testing event, will be held on Tuesday, Jan. 23, at the Orange County National Golf Center. During PGA Show days, Jan. 24-26 at the Orange County Convention Center, PGA Professionals, retailers and industry leaders will uncover the latest trends, source the newest golf merchandise, test the latest equipment, learn proven business best practices, network among peers and move forward the business of the game. The PGA Merchandise Show is a trade-only event and is not open to the public. Learn more at PGAShow.com
About FTR Systems, Inc. 
Founded: April 16, 2007 and currently headquartered in Las Vegas, Nevada, FTR Systems, Inc. is a well-established technology company that designs, manufactures and distributes high quality and innovative electric mobile products including the Mogobike and Ukart. Creating products that not only delight the imagination but improve the lives of individuals.