Vancouver GOLFEXPO Special Promo Code Now Available Online
Details

Category: Inside Golf
Published: 2018-01-08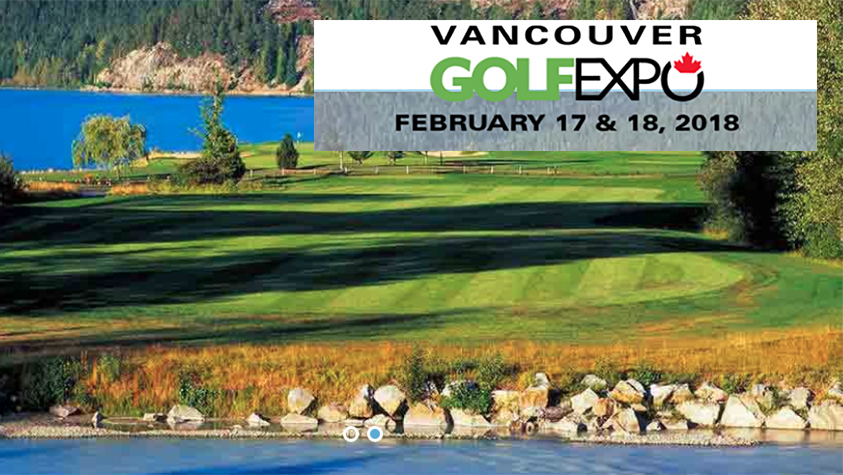 Yes, it's that time of year again. Thank goodness. With the start of each new year comes the desire to get ready to head out onto the local golf links in our fine province as Spring is surely just around the corner. 
And one of the harbingers of that time of year is of course the Vancouver GOLFEXPO, where golf enthusiasts can get an early start on special deals for their favourite courses, see the latest exciting equipment that's being offered and do some great pre-season shopping for apparel as well.
The Vancouver GOLFEXPO is now under the management of the National Golf Course Owners Association (NGCOA) of Canada and with that there promises to be a host of new and different experiences at the show so be sure to come and check it out.
Find out more details and get the discount PROMO CODE for your ticket below. 
To help golfers get 'geared up' for the new season by attending this entertaining, fun and informative show British Columbia Golf is offering a special 'promo' code to use when you order your tickets online. 
Simply visit www.vancouver.golfexpos.ca and purchase an adult ticket and receive $2 off each when you use the unique code: BCGOLF
Kids tickets are FREE and can be ordered online as well.
The unique code is entered on the 2nd screen of ordering and there is no expiry date on the coupon code. Also, with two lines at the door, those with pre-purchased tickets will not need to wait in line to buy tickets.
Click on the image below to go directly to the ticket order section on the Vancouver GOLFEXPO website
Times & Dates
Saturday, February 17 : 10:00am – 5:00pm
Sunday, February 18 : 10:00am – 4:00pm
ONLINE rates
Regular Admission:  
2 Admissions + 1 Golfer's Red Book Special - $46.00*
Adult - $13.00*
Junior admission: $0  - FREE for all kids 17 and under
(*taxes included)
At the BOX OFFICE rates
Adult admission: Coming Soon
Junior admission: $0 -  FREE for all kids 17 and under
(*taxes included)
$12 Parking - Enter at gate 2
Parking is available in the PNE's secure, well-lit lot located at Hastings & Windermere across the street from the Playland main gate; overflow parking is available in lot nine located off Bridgeway Street. Parking for disabled guests is available on both lots. Parking for Playland is $12. Cash, credit and debit are accepted.
Address
Pacific National Exhibition (PNE Forum)
2901 E Hastings St.
Vancouver, BC V5K 5J1
Wheelchairs
There are wheelchairs for use free of charge, however quantities are limited. Please present yourself to the coat check for assistance.
Washrooms
The washrooms are located on the right side (east side) of the building. Only admitted visitors will have access to the washrooms.
ATM
An ATM is available onsite.
*fees may apply