Kananaskis Country Golf Course Rebuild Right On Schedule
Details

Category: Inside Golf
Published: 2017-02-07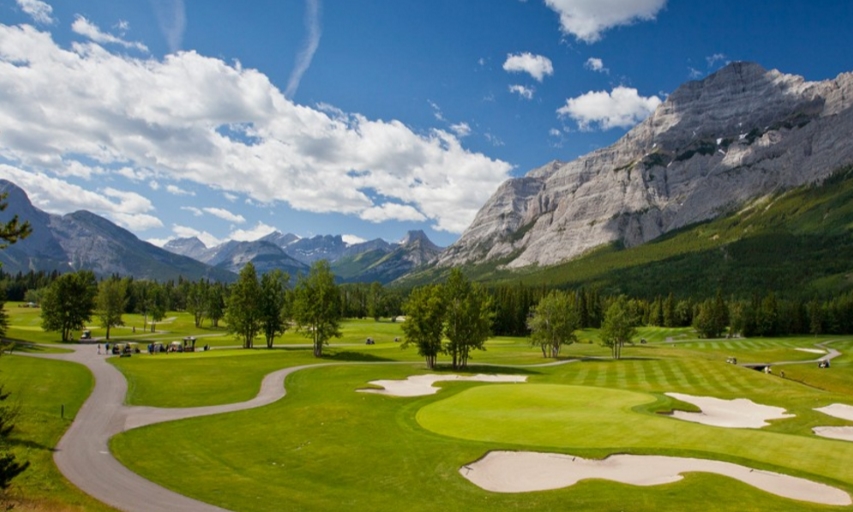 KANANSKIS COUNTRY, Calgary (Gord Montgomery/iG) — Patience is a virtue. No matter how eager you are as an amateur hack or a seasoned pro in the golfing world to get back onto two of Alberta's golfing gems, good things do indeed come to those who wait.
Case in point: the rebuild of the beautiful, and fun to play Mt. Kidd and Mt. Lorrette tracks at the Kananaskis Country Golf Course.
Speaking from his office that overlooks the lush mountain scenery that was devastated by floodwaters three years ago, course GM Darren Robinson said the repair work on 33 of the 36 holes at the world famous tracks is well underway. And, time has been on their side, at least so far. An unexpected mild spring over the past two years has left the construction site in workable shape for longer than expected periods, so the work has been progressing as well as anyone could have hoped for.
"We're moving at a pretty great pace," said Robinson in a phone interview. "We were pretty fortunate at how early we got started this year and of course the weather's been pretty suitable for what we're doing here at the moment. We've really, since the start of April, only missed one work day because of weather.
"Things are going great right now. Things are on track at the moment but keep in mind that it's so premature for us to stand too much behind that, knowing that our two most volatile months, weather-wise, are still ahead of us, May and June. Right now, to date, everything is tracking along very well."
In speaking to the rebuild of Alberta's iconic sisters, Robinson said plans call for duplicating the original layout, to a certain extent. Because of the changes in the game there will be some minor changes to the courses. One thing that won't be changed is where the river that flooded its banks in the storm of 2013, flows.
"The simple answer to that is it will be in its pre-flood path," said Robinson. "River's are constantly evolving a little bit here and a little bit there. So, the path of the river doesn't fundamentally change."
As for the groundwork on the two 18s, Robinson said some minor tweaks have been worked into the new blueprint to again bring this area's playpens up to modern day standards.
"I wouldn't say it will be exactly the same," he responded to what lays in store for those looking forward to once again seeing their old friends. "We've taken this opportunity, along with Gary Browning the golf course architect, to do some tweaks if you will that consider today's technology, that consider customer enjoyment, pace of play and maintenance factors."
Those changes will include reconfigurations of some greens and greenside bunkers. and another large part of the maintenance upgrade will involve the installation of a new irrigation system.
Given the great weather thus far, and the fact time is passing by, this $18 million project is rolling along nicely and yes, on time, even if a bit more waiting is called for. The hoped-for reopening of Kananaskis Country Golf Course is still pegged as 2018.
"That remains our target, for sure," Robinson ended, not having to add that patience in this situation is indeed a virtue.