KZG Launches ZO Plus Blades
Details

Category: Inside Golf
Published: 2017-02-11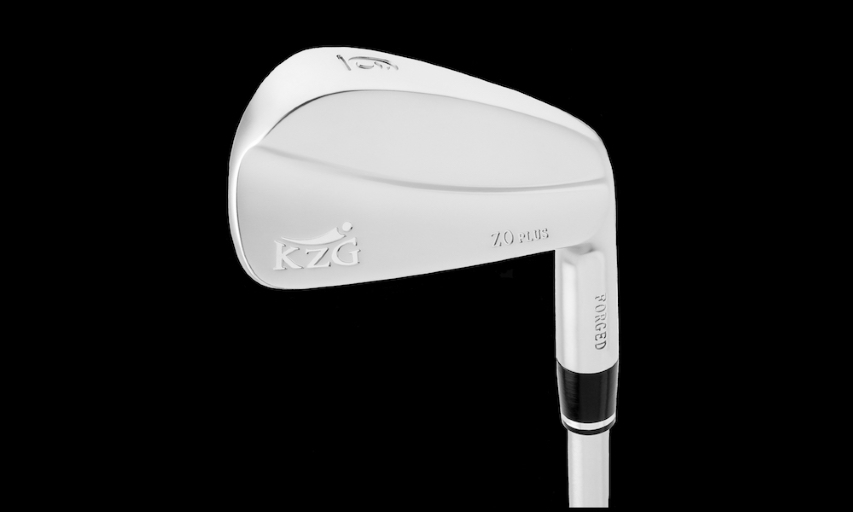 PALM DESERT, California — KZG, The #1 Custom ProLineTM, has launched the ZO PLUS Blades designed for competitive players.
Known for its award winning forged irons, KZG now adds the ZO Plus Blades to its line. The original ZO model was played by many touring professionals as well as avid players around the globe and has been in the line for many years. Unlike other brands that change models each year, KZG maintains its models until such time a better performing version can be created.
Each ZO Plus clubhead is triple forged from virgin carbon steel to assure the maximum compaction of the molecular structure thereby eliminating all voids for perfect repeatable consistency on every shot. And equally important is that each clubhead is forged in one piece, a more expensive manufacturing process but critical for energy flow and feedback. Many forged irons on the market are forged in two pieces requiring the hosel to be welded to the body, thereby interfering with energy flow.
Another critical feature is that each ZO Plus clubhead is totally CNC milled to assure pinpoint accuracy in every specification. Over the years, KZG has found that hand finishing was often faulty due to human errors.
The ZO Plus Blades will delight the ardent player. A slight amount of offset was added to the ZO Plus to help create more launch angle and more spin, yet the offset is well concealed. The leading edge has been softened to improve turf interaction. The KZG panel of prototype testers report very little loss of dispersion or distance on off-center hits ... beyond their expectations.
"KZG has held the position as the #1 Custom ProLine due to its continuing commitment to offer equipment that is demonstrably better," reports Jennifer King, President of KZG. "We don't skimp on our materials or our manufacturing processes ... we insist on perfection. We also give our network of Dealers a wide selection of models so that they can select the optimum design features needed for every golfer. We are so proud to now offer the ZO Plus Blades which will prove to be the most versatile and accurate blades on the market. With the addition of the ZO Plus, KZG now offers 13 distinctly unique models to enable every golfer to achieve a perfect fit."
The ZO Plus Blades will be available commencing February 1, 2017 at KZG Dealers worldwide and are available in RH #3-9, PW. Each ZO Plus Blade will be custom fit and custom built with the shaft ideal for the golfer. MSRP starts at $179 per club depending on shaft selection.
---
About KZG
Founded in 1994, KZG offers equipment only through the finest professional clubfitters and teachers in the industry. KZG designs and manufactures exceptional golf equipment, but it is KZG's network of elite professional fitters, teachers and builders, who make KZG clubs unbeatable. By partnering exclusively with truly qualified professionals who have the skill, integrity and passion to really help improve a golfer's game, KZG has catapulted to a position of prominence in customized golf equipment.
For more information on KZG products or KZG's 3-Day Master Certification Program for Clubfitters, visit kzg.com or call (800) 200-8800 or (760)341-4433. KZG is located at: 42829 Cook St., Palm Desert, CA 92211.