Alberta Golf Shows Teed Up And Ready To Go
Details

Category: Inside Golf
Published: 2017-02-11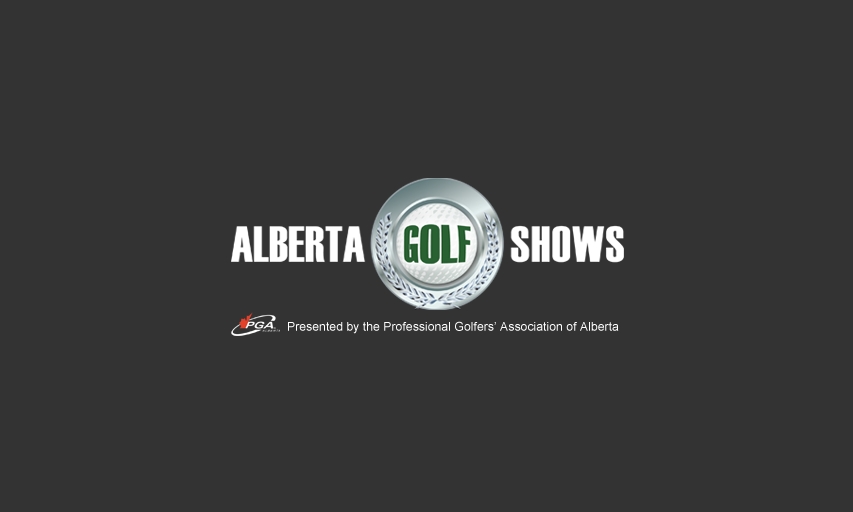 EDMONTON, Alberta (Gord Montgomery/iG) — Despite some cold and snowy weather, the annual PGA of Alberta Consumer Golf Shows are set to tee off another golf season.
The two-day shows in Edmonton and Calgary, March 11-12 and March 25-26 respectively, will feature a wide variety of vendors and lots of giveaways and product demonstrations, said the shows' co-chair, Murray McCourt. And while the number of courses and clubs showcasing their offerings is about as large as it can get at both venues, McCourt did note there is always the hope that more golfers, both experienced and newbies, than ever before will show up.
"Obviously we'd love to grow it consumer-wise, get more people through the doors. We've had some ups and downs with that over the years and with the economy, golf has taken a little bit of a backseat in a lot of people's world, so, I'm personally always a little nervous of what the attendance will be but we are optimistic they'll be as successful as they have been," he commented.
There is no real target market for the PGA of Alberta in drawing more bodies through the doors. They do set up a day for junior players and families on Sunday at each show and that has worked well in the past.
"We're always looking to grow the game; get kids interested," said McCourt. "Every golf course and every business in golf right now is looking for new customers, new ways to get new customers through their doors so we'll be happy to bring any new people to the shows to see what golf in Alberta, in Western Canada and the States is all about."
In early February, the Edmonton show was already sold out and Calgary was getting close to that number, perhaps showing larger spaces are needed. But, the one thing that holds back that idea,McCourt continued, is the present space the shows have in both centres. While there is good response from vendors the association doesn't want to risk booking larger spaces for a simple reason.
"Right now we're comfortable with the spaces we have, knowing we'll sell it out or come close to selling out. If we were to get into bigger spaces we don't know if there'd be the demand to sell the booths. Absolutely, we'd love to but it is a concern for us to make the commitment to get into bigger halls," McCourt replied to that.
Once major concern for the PGA of Alberta with the Edmonton show in particular, is the low number of local golf courses that take advantage of this two-day extravaganza to show the public what they have to offer. McCourt's personal hangout, The Ranch Golf & Country Club, makes good use of their space in the northern show in reaching out to non-affiliated golfers.
"In Calgary, almost every public and semiprivate course is in the show with a booth and they do great. In Edmonton, I would have to agree that a lot of golf courses don't understand the value of what you get from a show like this. For us at The Ranch, I would never miss it. Between the opportunities we get to expose our business to thousands of golfers in the Edmonton area and what we have to offer, to the Clearance Centre where we can sell of some old merchandise and reach customers that way as well, it's a complete no-brainer for us and we'll always be there."
While the timing of these shows may appear backwards, considering Calgary's outdoor season usually starts earlier than its northern sister's, there's not much that can be done with this scheduling. It would be preferable to have the timetable changed said McCourt but unfortunately that's not about to happen.
"In an ideal world we'd certainly like to flip-flop them but it's tough to get the space in the Edmonton Expo Centre (at the end of March). And in Calgary the last couple of years the courses have been open (when the show happens there). Up here (Edmonton) we'd like to be able to move it a little closer to the actual golf season (starting) but it's tough. The buildings in both places are always plumb full so it's tough for us to move into different dates."
The Edmonton Golf Show which runs March 11 and 12 will be at the Edmonton Expo Centre, Hall H while the Calgary Golf Show tees it up two weeks later on March 25 and 26 in Hall B at the BMO Centre.
Ticket prices for both shows are: General Admission (13 & Up): $10.00; Seniors (65+): $8.00; Children (12 & Under): FREE. Tickets are available through ticketmaster in advance (Edmonton only) or onsite the day of the show. The first 50 paid people through the doors each day will receive a free Canada Golf Card.
As well at both shows there will be free 15-minute lessons with CPGA pros; a number of skill contests; a free junior clinic on Sunday; club demos by Callaway, Mizuno, Cobra and Wilson; exclusive course promotions and if that's not enough, over $50,000 worth of giveaways that includes greens fees, equipment, and golf travel packages.
So, even if it may look like winter's far from over in parts of Alberta, be assured Spring is just around the corner and the 2017 golf season is being teed up by the annual PGA of Alberta Golf Shows in Edmonton and Calgary.