Kananaskis Reboot Hits A Snag As Golfers Flood Site
Details

Category: Inside Golf
Published: 2018-03-16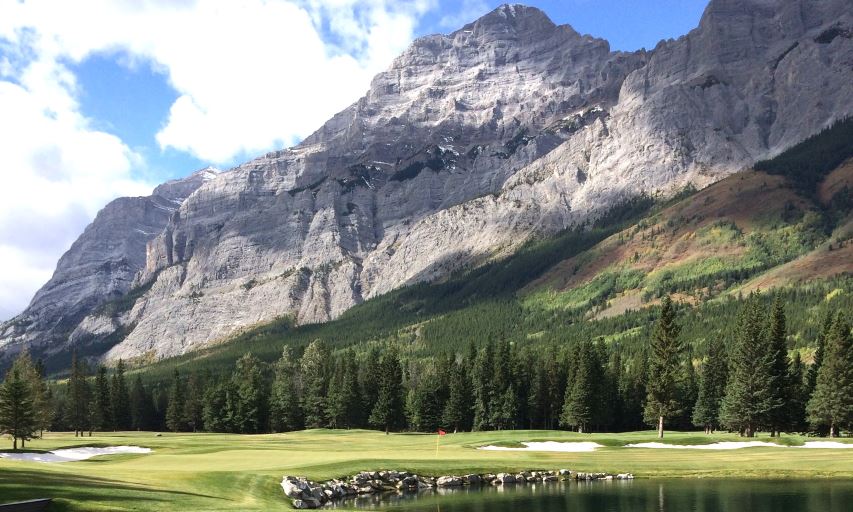 The Beauty Of Mt. Lorette Will Soon Be Available Once Again To The Golfing Public As Tee Time Bookings Have Been Opened Up For The Iconic Kananaskis Country Golf Course. (Photo/Gord Montgomery)
KANANASKIS COUNTRY, Alberta (Gord Montgomery/iG) — While they were prepared for an onslaught of golfers who have waited five years to grab a coveted tee time at the iconic Kananaskis Country Golf Course layout, what the online booking system was hit with was a tsunami instead of a rain squall.
Barely seconds into taking online bookings for the completed Mount Lorette layout and the soon-to-be done Mount Kidd tracks, things came to a crashing halt as divot digging aspirants flooded the system, shutting it down for four hours before order was restored.
That, to Darren Robinson, the congenial GM at the beautiful mountain golf getaway, was both bad news and good news. The bad — people had to wait to get a time. The good — the number of people that were excited to see this area back in operation after the devastating flood five years ago.
"Yeah, it was crazy," understated Robinson of their Online Opening Day if you will, "but it was crazy for all the right reasons! It was pretty special and pretty humbling that we had that pent-up excitement and passion after five years of being off the grid, with people being so anxious to get back out here."
The booking malfunction, while a bit of a nightmare, came about despite lots of forewarning from Robinson. He emphasized, time and again he said, to their service provider that the flood of booking requests was about to come pouring. He was assured, he noted, that all could be handled.
At least until the hour of 8 a.m. struck on March 12. Then, all hell broke loose.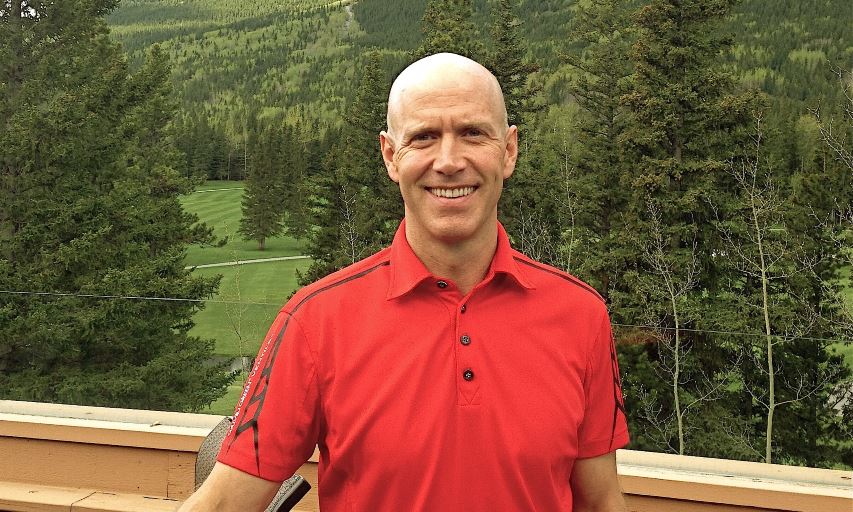 Darren Robinson, The GM At Kananaskis, Said Even Though He'd Warned His IT People That A Tidal Wave Of Online Booking Requests Were About To Pour Down On Them, They Were Caught Off-Guard By The Early Demand For Tee Times At The Gorgeous Rocky Mountain Layout This Spring And Summer. (Photo/Gord Montgomery)
"We weren't surprised by it; we were expecting it. We advised everyone there was going to be a huge volume of demand that day and emphasized that, if not 10 times a hundred times sort of thing," he recalled. "We were assured, 'No problem. Our system can handle it.' I heard that a hundred times."
There was a problem though. A big one. With 1,200 people counting down the seconds, waiting to pounce on a coveted time at 8 a.m., the system was shanked into the shrubs almost immediately.
"When those people tried to get on there in the first second, and then whoever else tried in Seconds two, three, four and five," the system just couldn't handle the demand, said Robinson. "We talked to our Point of Sales guy after and said, 'We went over this. What could we have done different?' He said, 'Nothing. We know you told us and we have had people tell us that before but out of thousands of golf courses we service world-wide, we've never seen anything like this!' "
After about four hours the issues were ironed out and since that initial incident things have run smoothly. Telephone tee reservations were added starting two days later, and that has taken a bit of strain off the online system. As to why the phones weren't dialled in that opening day, Robinson said while they may have lost a few hoped-for bookings from people because of the Internet snafu, they would have likely lost thousands if they took phone calls that same day.
"Let me put it into a perspective you can understand," he began when queried about the two-day phone call hiatus. "Imagine 1,200 people trying to phone you right now. How would that go?
"After all, we're not using a call centre... You can't handle that volume of traffic over the phones anymore. People's expectations have evolved. You just simply can't offer a phone line opportunity anymore. People would have just lost their minds," attempting to connect to that line of booking.
An Insider's Advice
While there was a tidal wave of birdie hunters during that opening online booking salvo and both booking systems remain busy, there are still tee times available for this summer. While Mt. Lorette will be ready to go first thing, it's going to take a while for Mt. Kidd to catch up, with a hoped-for date of June 1 for nine holes on that layout and then Aug. 1 for that entire 18.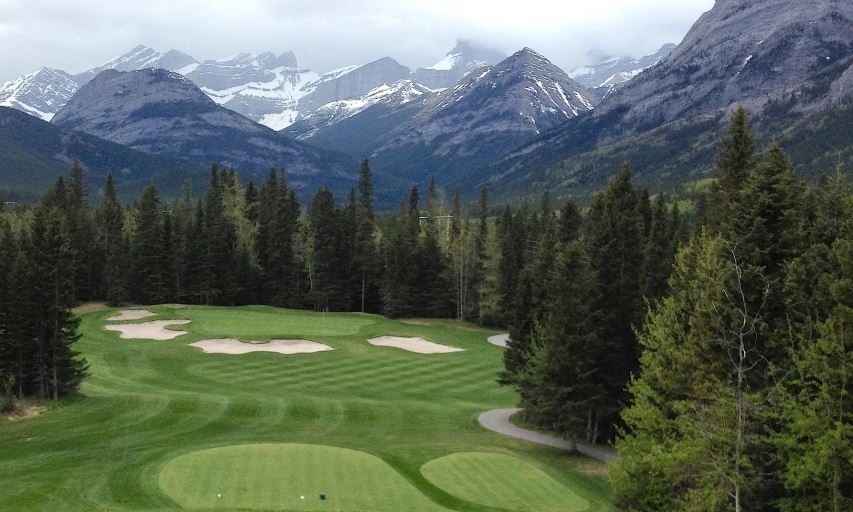 Even Though Mt. Kidd Isn't Quite Ready To Open Up For Play Yet After The Devastating Flood Of 2013, It Will Once Again Spread Its Arms And Welcome The Playing Public Back On Nine Holes On June 1 And The Full 18 On August 1. (Photo/Gord Montgomery)
"The simplest way to put this is there are days that are busier than others," Robinson noted about where the majority of bookings have fallen and what's still open. "There's days that are close to being sold out but also some incredible summer days left, great opportunities with tee times still available."
What he means by that is this: In the summer, in this part of Alberta, daylight lingers longer than it took that 50-foot putt you rolled in last year to hit the bottom of the cup. In the evening in Alberta, in the Rocky Mountains, the scenery is remarkable as the days stretch out. Shadows and sunlight play hop-scotch across the fairways and greens and the mountains are magnificent as the sun closes its eyes for the day, making for eye-candy camera shots everywhere. As well, wildlife becomes more abundant in the evening's last hurrah. There are several days where later afternoon times are readily available which give you ample time to admire what's been recreated at this gorgeous mountain retreat.
"Those late day times are the opportunity to get out at one of the most spectacular times of the day," ended the GM.
Then again, anytime you can set foot, and golf club, on the ground at the Kananaskis Country Golf Course site is indeed spectacular.
For online bookings, go to kananaskisgolf.com or you can make telephone reservations by calling 1-877-591-2525.
---
About the Writer
Gord Montgomery is a retired sports editor of two weekly newspapers in the Edmonton area and is a member of the Golf Journalists Association of Canada. He is now in his 10th year of writing for Inside Golf.
He can be reached at This email address is being protected from spambots. You need JavaScript enabled to view it.. He's also on Twitter at @gordinsidegolf and on Instagram at gordinsidegolf2.