Canadian Company Marries Old School With New Technology
Details

Category: Inside Golf
Published: 2018-03-16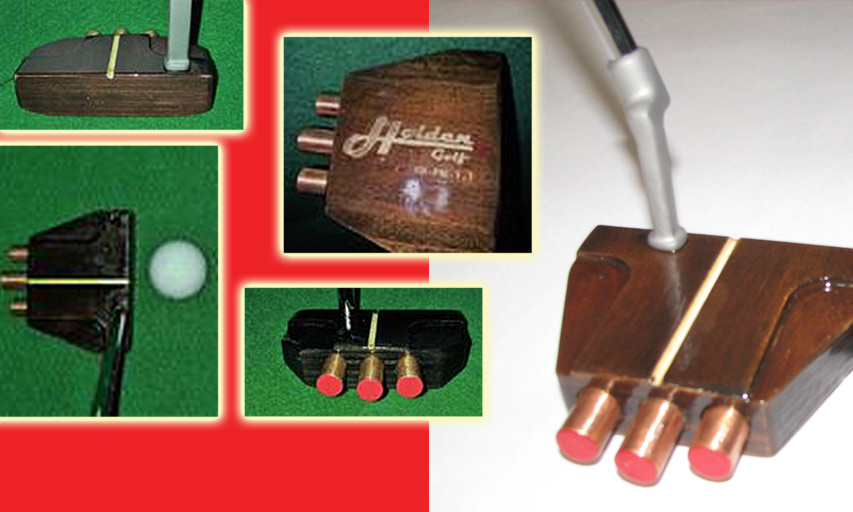 Laminated Densified Wood Consists Of Beech Veneers, Which Are Joined Together With Synthetic Resins Under Pressure And Heat.
Ontario-based Keith Holden has taken putters back to their roots.
Using "Densified Wood Laminates", they are handcrafting mallet putters with heads as hard as metal but with a wood face's soft feel.
Two mallet style options are available… small and large and all heads are individually machined and hand finished. Weight is added using copper rods and to lower the centre of gravity promoting solid contact. Each putter head is made to requested specifications by the purchaser from three options for face angle to shaft position to custom colours.
While Holden has been making putters since 2005, they officially started their company last year.
Recalls Keith, "Having a passion for the game sparked the desire to bring alternative material and designs to the game. By doing the research and design we have what we think is a truly unique design to enhance golfers' performance on the green."
​Small head Mallet models start at $249.00 CDN with large heads $20 more. For more information, contact Keith Holden at This email address is being protected from spambots. You need JavaScript enabled to view it. or visit holdengolfclubs.com.