New TaylorMade Drivers Flying Off Local Golf Shop Shelves
Details

Category: Inside Golf
Published: 2018-03-17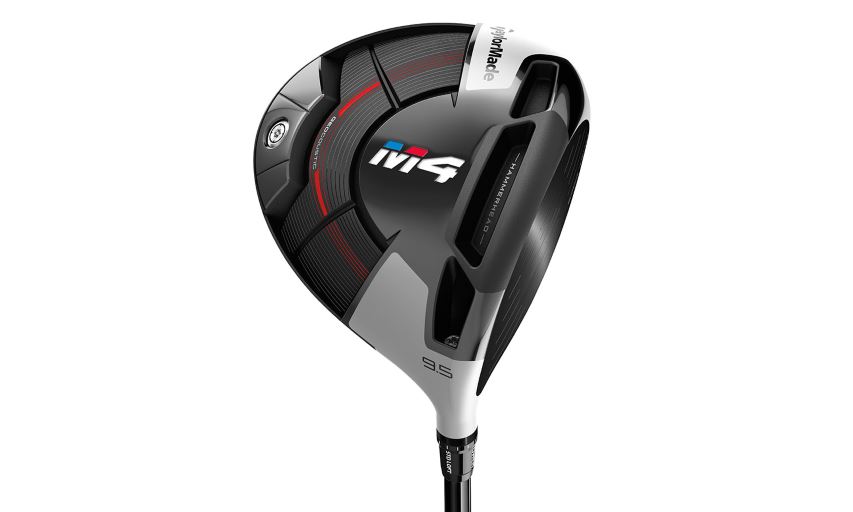 If One Looks Closely At The New TwistFace Technology From TaylorMade, You Are Albe To Pick Up The Slight Variance In The Face Of The Club As Opposed To Competitor Brands.
STONY PLAIN, Alberta (Gord Montgomery/iG) — Like Callaway's marketing claim a couple years back that they had the "Ball that changed the ball," perhaps TaylorMade will soon be claiming they have the "Driver that changed driving."
With the introduction of the new M3/M4 line of big sticks, the one PGA star Dustin Johnson used to rocket a tee shot 433.5 yards on a 434-yard hole, ending up mere inches from an ace on a par 4 beast at the Tournament of Champions, TaylorMade is seeing what can truly be called a spike in interest in their new club line.
In fact, the interest is so strong that one PGA of Alberta pro, Jeff Cuthbertson, says guys are putting their hard earned dollars down on the new driver sight unseen. And he says, that's changing the face of part of the game.
"I believe they're going to. I don't believe that it's necessarily for the professional player, whose ball strikes are 95 per cent in the same spot, but for the average player who plays once or twice a week this could potentially be a huge game changer for that player," Cuthbertson said in regard to these clubs actually providing some aid to struggling weekend warriors. "There's just that much more forgiveness in the design of the face and the head."
The club, when you look at it from the top down, has a "slightly different look," than other drivers but it is certainly not of the twisted shape portrayed on TV ads. "It's not so pronounced that when you look at it," it resembles a Pringles potato chip, as one of Cuthberston's pros noted. "The shape of the face is different but when you look down at it, it is still traditional enough that it doesn't take an adjustment period to get used to it."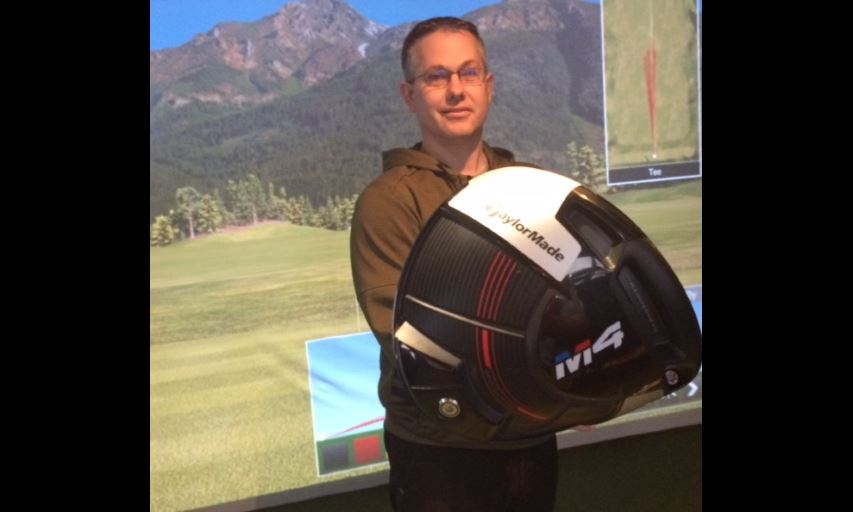 Jeff Cuthbertson, The Executive Professional At The Stony Plain Golf Course, Says People Are Flocking To His Pro Shop To Ask About, And Try Out, The New M3 and M4 Lines Of Driver From TaylorMade.
This new technology is so good, Cuthbertson, the executive professional at the Stony Plain Golf Course notes that he's already added it into his own arsenal. He's a longtime TaylorMade guy, so for him the switch was easy and so far, even though he hasn't been outside with it, he likes what he's seen when using the club on a simulator.
The thing is, does something like this rub against the grain of the game by perhaps beginning to make it too easy. After all, isn't hitting fairways supposed to be a challenge? Isn't hitting a ball 300 yards, on line, supposed to be almost impossible for the Average Joe? Well, says Cuthbertson, as a matter of fact, no.
"I don't believe it will," he said in response to this idea possibly taking away from what the game is meant to be — challenging. "Part of reason I say that is that getting tee shots in play, or at least somewhere in play where you can hit your next shot, is just a small  part of the game. The reality is, the majority of shots you take during your day are from inside 100 yards. Because of that you still have to be able to hit a wedge onto the green. You still have to be able to putt. You still have to get the ball in the hole.
"Will it make tee shots easier? Absolutely it will. But I'm not certain it will make the game so much easier people are going to drop 10 shots off their handicap instantly just by changing their driver."
The thing is, all golfers are always looking for the next miracle cure, whether it be a particular ball that makes holding greens easier or a club that hepls keep the ball in play more often. And people are hearing about this technology, see it as a hopeful solution to a problem and perhaps it is. But be assured, the interest in the M3/M4 line is there.
"That's the first club people ask for when they come in," said Cuthbertson. "They don't necessarily know the name, necessarily know it's an M3 or M4, but they know it's the twisted face golf club."
Interestingly enough, while Johnson drove the new big stick into the headlines, another pro, Tiger Woods, maybe came close to hitting it OB in his first outing where he was helter-skelter off the tee. However, since then he seems to have become accustomed to the new TaylorMade brand and is beginning to make noise on the PGA TOUR once again.
"If he get his (M#) driver and fairway woods dialled in, he may be better than the old Tiger," said Cuthbertson.
As for those customers who paid for the gear before seeing it, they've already happily walked away with the sticks looking forward to sunny days where they can unleash their newest weapon, hoping that it will indeed improve their accuracy and their distance off the tee. Because, isn't that what's supposed to happen?
"It's definitely got some hype behind it," the pro ended.