Skin Sunscreen™ Announces Partnership With Revo
Details

Category: Inside Golf
Published: 2018-03-21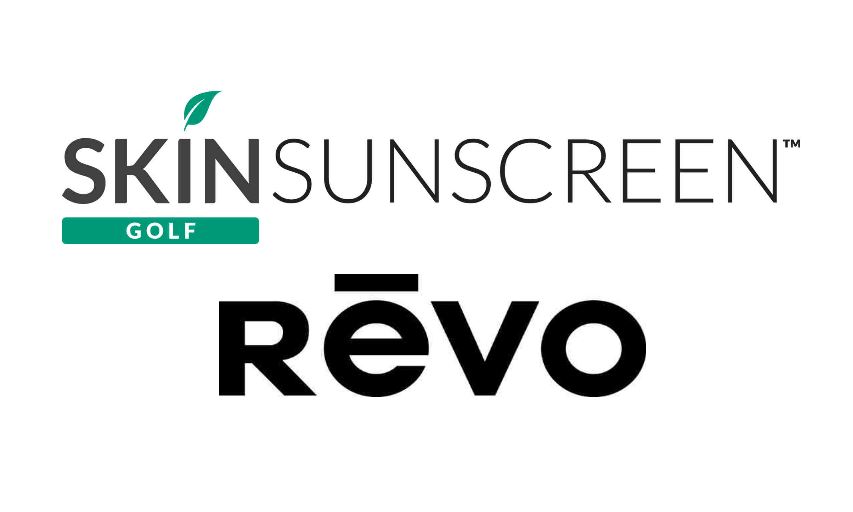 GOODYEAR, Arizona — SKIN Sunscreen™, providers of a premium sunscreen product specifically designed for the golf athlete and their families, has announced a new partnership with Revo.
SKIN Sunscreen will be working with Revo to enhance and expand the mission of providing proper SKIN and eye protection through specially designed products. Each Revo retail shipment will include a co-branded card with a SKIN Sunscreen sample pack attached.
"Sunscreen and quality eye protection are both essential to lifelong enjoyment of any outdoor sport - but especially important for the golfer, given the number of hours played under the sun," said Jessica Folino, General Manager/Partner, SKIN Sunscreen. "Partnering with Revo gives us the opportunity to work together to provide more people with options for everyday sun protection, while increasing their awareness of skin cancer and UV damage."
"Revo is so excited to partner with SKIN Sunscreen to support the need for proper skin protection from harmful UV rays. All Revo.com orders will features a special SKIN Sunscreen sample as a "Thank you" from us to our customers," said Cliff Robinson, President of Revo. "Revo is unique among sunglass collections in that we manage the full spectrum of light, including harmful ultraviolet light, Blue Light, and high-energy visible (HEV) light. Our customers are looking for the ultimate sun protection in their eyewear and we think they will be pleasantly surprised to receive a sample of high-quality SKIN Sunscreen so they can also protect their skin."
The SKIN Sunscreen sample contains the company's premium preventative SPF30+ lotion formulation that is oxybenzone-free, non-greasy, sweat resistant and water resistant for up to 80 minutes. Uniting the company's resources in a quest to spare others the pain and loss associated with the insidious health threat of skin cancer and UV damage, SKIN Sunscreen is proudly promoted as the optimal wellness preventative in a healthy daily hygiene routine.
In addition to the SPF 30+ lotion formulation, SKIN Sunscreen offers an SPF50 Continuous Spray in a light weight, non-greasy, oil free formula that sprays on from any angle, helping protect the entire body from harmful UVA/UVB rays. This highly effective, Broad Spectrum formula features a no-run application that doesn't require rubbing in. It provides water resistance up to 80 minutes and applies and dries clear while allowing the skin to breath.
---
About Revo
Founded in 1985, Revo quickly became a global performance eyewear brand known as the leader in polarized lens technology. Revo sunglasses were first created by utilizing lens technology developed by NASA as solar protection for satellites. More than three decades later, Revo continues to build on its rich tradition of technology and innovation by offering the clearest and most advanced high-contrast polarized eyewear in the world. Revo has teamed up with U2 lead singer Bono and the Brien Holden Vision Institute to ensure people all over the world have access to the eye care services and treatment they need. Revo donates $10 from every pair purchased to help those fighting for their sight. For more information about Revo, visit revo.com.
About SKIN Sunscreen™
SKIN Sunscreen™ was founded for golfers, by golfers. SKIN Sunscreen is formulated specifically for golfers and their environment. The SPF 30+ sunscreen utilizing Zinc and Titanium Dioxide as its base, is very water resistant, Broad Spectrum, and delivers UVA/UVB protection. SKIN Sunscreen is trusted for performance and protection by hundreds of Tour Players on the PGA Tour, European Tour and Web.com Tour. For more information about SKIN Sunscreen, visit skinsunscreen.com.