Mackenzie Investments Open Coming To Montreal In 2017
Details

Category: Inside Golf
Published: 2017-02-17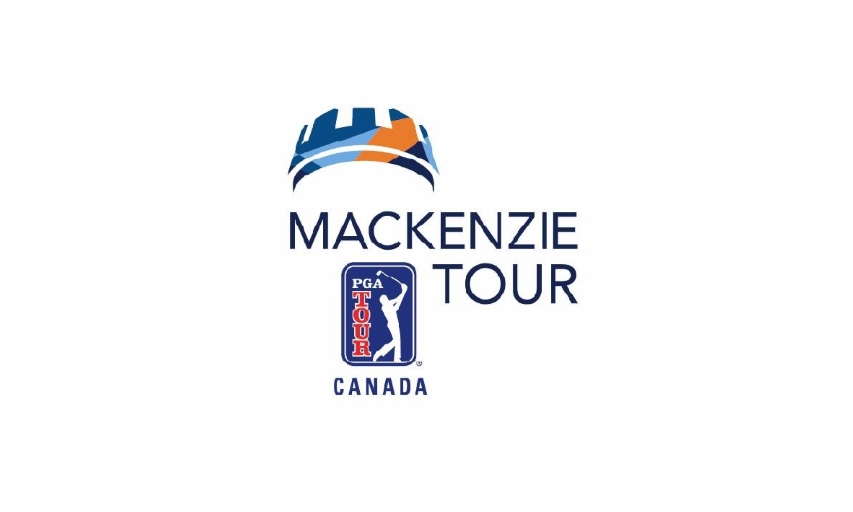 MONTREAL, Quebec — The Mackenzie Tour – PGA TOUR Canada and Mackenzie Investments announced that the Mackenzie Investments Open, an official 72-hole event, will take place at Les Quatres Domaines Golf Club as part of a multi-year agreement starting in 2017.
Mackenzie Investments, the umbrella sponsor of the Mackenzie Tour since 2015, will serve as the event's title sponsor, with the Circuit Canada Pro Tour serving as host organization. The 2017 event will take place July 17-23, following which the top three players on the Order of Merit will earn exemptions into the RBC Canadian Open on the PGA TOUR.
"We felt it imperative to add a Quebec stop to the Mackenzie Tour, especially as Mackenzie celebrates our 30th year of helping investors in Quebec achieve their financial goals," said Barry McInerney, President and CEO, Mackenzie Investments. "The addition of the Mackenzie Investments Open in the city of Montreal grows our commitment to Canadian sport, as we invest in player development, local communities and charities from coast to coast. Montreal has lots to offer the Mackenzie Tour so we can't wait to showcase the city while we host the players, our clients, partners and guests at the first Mackenzie Investments Open."
"We are fortunate to work with an umbrella sponsor like Mackenzie Investments, whose support of adding an event in Quebec has been instrumental in making this tournament a reality. We look forward to it becoming a world class event in a world class city for years to come," said Mackenzie Tour President Jeff Monday.
The event will offer a $175,000 purse with $31,500 to the winner starting in 2017, featuring a field of 156 players. In addition to regular Mackenzie Tour eligibility plus 10 spots for open qualifying, the field will feature 16 sponsor exemptions, including several Circuit Canada Pro Tour players adding local flavor to the tournament.
"The support fans in Quebec have shown for sporting events and golf tournaments is incredibly impressive, particularly ones that feature athletes from Quebec. That support is a major reason we wanted to launch an event here, and we felt it was important to give the tournament a local connection to help establish the event and make an impact in the community," said Monday.
Circuit Canada Pro Tour, which manages professional golf tournaments in Ontario and Quebec, will operate the tournament, with Circuit Canada Pro Tour President Jean Trudeau serving as Tournament Director.
"Circuit Canada Pro Tour is proud to partner with Mackenzie Investments and the PGA TOUR in hosting the 2017 Mackenzie Investments Open in Montreal," said Trudeau. "We are eager to work with the PGA TOUR team and Les Quatre Domaines Golf Club to make this event a success. Being the first Mackenzie Tour event to be held in the Province of Quebec, we look forward to seeing golf enthusiasts of 'La Belle Province' attend this great international event and see the future stars of the PGA TOUR."
The full Mackenzie Tour schedule will be announced in the coming weeks.
---
About Mackenzie Investments
Mackenzie Investments was founded in 1967, and is a leading investment management firm providing investment advisory and related services. With $64.0 billion in assets under management as at December 31, 2016, Mackenzie Investments distributes its investment services through multiple distribution channels to both retail and institutional investors. Mackenzie Investments is a member of the IGM Financial Inc. (TSX: IGM) group of companies. IGM Financial is one of Canada's premier financial services companies with over $141 billion in total assets under management as at December 31, 2016. For more information, visit mackenzieinvestments.com.
About the Mackenzie Tour-PGA TOUR Canada
The Mackenzie Tour-PGA TOUR Canada is a series of tournaments played across Canada each summer, where tomorrow's stars begin the path to the PGA TOUR. The leading five money winners at the end of each season earn status on the Web.com Tour for the following season. The Mackenzie Tour's mission is to deliver a PGA TOUR experience for our members, fans, volunteers and our partners in order to develop the future stars of professional golf & enrich the communities we visit.
About Circuit Canada Pro Tour
Circuit Canada Pro Tour, founded in October 2015, is a new professional golf tour emerging in Canada, focused first and foremost on the implementation and management of professional golf tournaments. Just a few months after the official launch of the company, international sports organizations such as the Mackenzie Tour - PGA TOUR Canada, Golf Canada, Alps Tour Golf (Europe) and Great Lakes Tour signed strategic alliances with this new player on the professional golf scene in Canada. The philosophy of the management team comes down to nothing less than growing and promoting professional golf nationwide.
In addition to penetrating on a short term period the Western Canada market, Circuit Canada Pro Tour's goal is also to target the Northeastern United States.
For more information, visit www.ccptgolf.ca.