Chad Scott Named PGA of BC President
Details

Category: Inside Golf
Published: 2017-02-23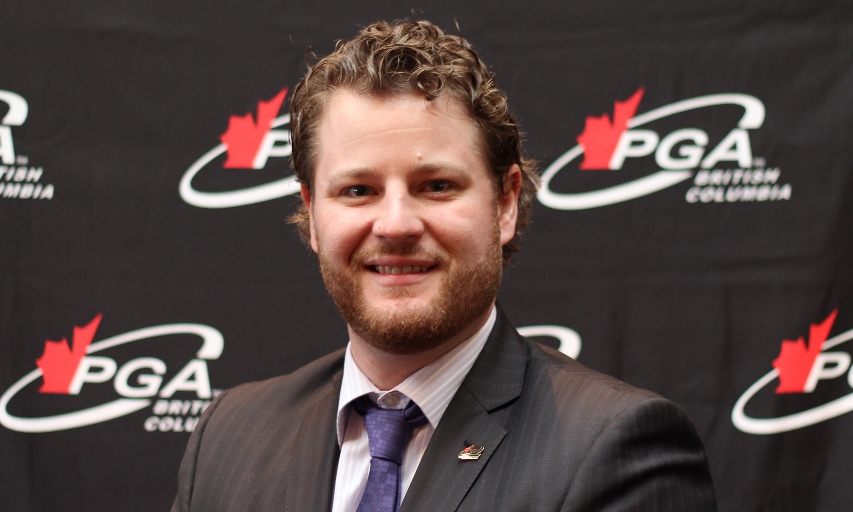 Chad Scott Has Been Named The PGA of British Columbia's 39th President. (Photo/PGA of BC)
RICHMOND, British Columbia — The PGA of British Columbia Board of Directors is proud to introduce Chad Scott, Head Professional at The Rise Golf Course in Vernon, as the Association's 39th President.
Serving the board with stints as Vice President of Administration and Vice President of Finance over the past two years, Scott, a resident of Lake Country, was selected by the Board of Directors for the role. He succeeds Glacier Greens Golf Course Head Professional Bill Kelly, who previously held the position since 2015. Kelly will remain on the PGA of BC Board as Past President.
"I am honoured to be selected as the PGA of BC President. I am very proud of our brand and the 680 members across British Columbia who represent it. The PGA of BC Board of Directors will continue to focus on member benefits, professional development, education and membership engagement," said Scott.
"I would also like to thank Bill Kelly for a very successful two-year term as President," Scott continued. "The Association is strong and carrying a lot of momentum. It is my goal to keep that momentum rolling."
Also appointed as Association Executives are Alan Palmer (Head Professional, Shaughnessy Golf & Country Club), who will serve as Vice President of Finance, and Jon Kadin, who was named Vice President of Administration.
The inductions of the PGA of BC Executives became effective during the 2017 PGA of BC Annual General Meeting, held at Beach Grove Golf Club in Tsawwassen.
---
About the PGA of British Columbia
The Professional Golfers' Association of British Columbia is an association comprised of more than 680 golf professionals who operate golf courses, driving ranges and other facilities across the province. Our mandate is to promote and advance the game of golf, serving the needs of both its membership and the golf public through professional and junior golf development programs and high-caliber competitive events. The Zone Office is located in Richmond, BC.
For more information visit pgabc.org.