LPGA Partners With UBS And Prudential To Introduce More Business Women To Golf
Details

Category: Inside Golf
Published: 2018-04-26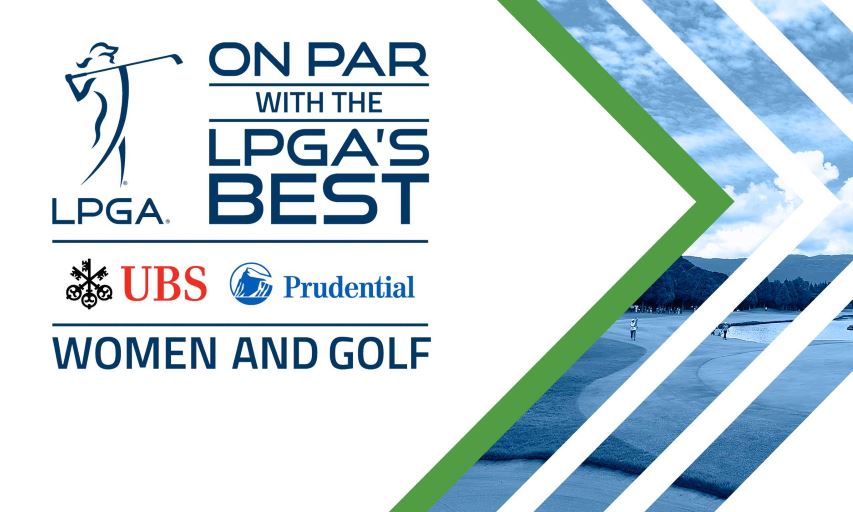 DAYTONA BEACH, Florida (LPGA) — The Ladies Professional Golf Association (LPGA) is excited to announce the launch of 'On Par with the LPGA's Best – UBS and Prudential Women and Golf', a multi-faceted program designed to introduce more business women to the game of golf.
This program will include a series of events ranging from the first one, hosted earlier this week by Golf Channel's Lisa Cornwell at Golf and Body NYC and titled "Demystifying the Game", to a day spent with World Golf Hall of Fame member Nancy Lopez and individual lessons provided by LPGA Teaching and Club Professionals. 
"We're delighted that we could create such a unique platform for more business women to join the sport and realize the value of playing golf, both personally and professionally," said Ricki Lasky, the LPGA's Senior Vice President of Tournament Business Affairs and LPGA Properties.
"Golf has opened many doors for me, both personally and professionally. Particularly in business, if you have golf skills you start to find yourself included in important networks and circles that you might otherwise not be part of," said Paula Polito, Global Client Strategy Officer and Group Managing Director, UBS Global Wealth Management. "I am proud that UBS has partnered with the LPGA to offer this opportunity to women in the financial services industry." 
"We are excited to partner with UBS for the 'On Par with the LPGA's Best' program," said Kathryn Sayko, Managing Director, Prudential Client Management. "Golf offers a unique way for business leaders to connect on the course because of the significant amount of time players spend together. It is an especially important business tool for women looking to reach their career and business goals. We look forward to engaging even more of our top talent in the future."