Junior Golf Takes Major Strides In Canadian Indigenous Communities
Details

Category: Inside Golf
Published: 2018-05-16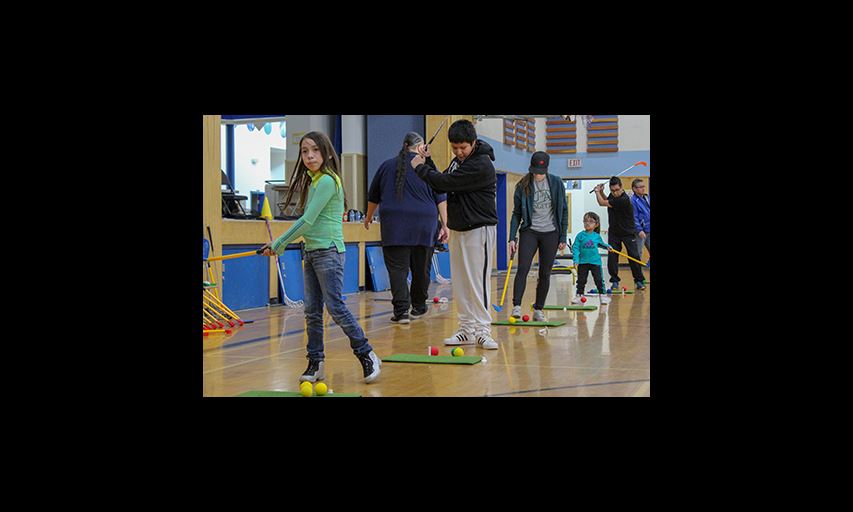 (Photo/PGA of Canada)
Canadian culture extends its arms to welcome people of all race, ethnicity and background. A nation rooted in diversity, accessibility and inclusiveness has molded Canada into the one of the most accepting nations in the world. Now golf—with a new pilot program aligning junior golf life skills with student learning outcomes—is taking steps to make the sport more accessible in First Nations communities. 
Golf Canada, working in conjunction with the PGA of Canada and The University of Ottawa, has partnered with Indigenous Northern Affairs of Canada (INAC) to pilot the Future Links Driven by Acura Golf in Schools program at Alexander First Nations, a community northwest of Edmonton, Alta.
A first of its kind pilot program integrating golf's Life Skills with student learning outcomes, the Golf in Schools pilot ran from January through April at the Kipohtakaw Education Centre, supporting school curriculum and community engagement of students through golf.
For Golf Canada Chief Sport Officer Jeff Thompson, the Alexander First Nations pilot is an important step and learning opportunity in the continued growth of golf among underrepresented communities across Canada.
Click HERE for the full story...