Rickie Fowler - Livin' The Smart Life
Details

Category: Inside Golf
Published: 2018-05-16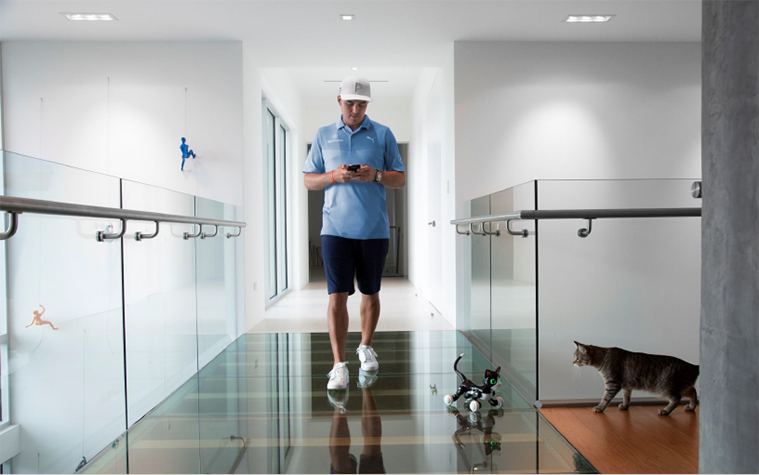 Smart technology has helped make our lives easier in almost every facet. It was only a matter of time until someone brought that same connected technology to golf.
COBRA Golf engineers have done just that - stepping into the future of the game with the help of some cool, next-level technologies. With COBRA's 'smart set' of golf clubs we are seamlessly blending the world of golf, data and technology in a way that is accessible to EVERY golfer.
In this new video, golf icon and COBRA PUMA GOLF Athlete Rickie Fowler, along with golf instructor extraordinaire Claude Harmon III, showcase the benefits of technology and how embracing a "Smart Life" can help us all live a little easier. The video gives you an insider's look at a typical day in Rickie's "Smart Life," demonstrating the power of technology and data both on and off the course.
Rickie kicks off the day in his smart house, heads to his smart car and proceeds to a smart practice session with his smart clubs, thanks to COBRA CONNECT Powered by Arccos.
The first full 'smart set' of golf clubs from COBRA, featuring COBRA CONNECT, combines state-of-the-art golf club engineering with next-level performance tracking, utilizing Arccos 360 sensors and app, golf's #1 performance tracking & GPS system, and COBRA GOLF's patented grip technology to seamlessly embedded the sensor directly in the grip end of each club, at no extra cost to the consumer.
Access to Tour level data and analytics can help everyone improve. From the scratch handicapper to the weekend golfer, you can practice more efficiently and play smarter golf.
Players using the Arccos 360 system have improved 3.5 strokes on average over one season of golf.
What golfer doesn't want that?