Pro Caddies Select Ranger Ready Repellents As Official Supplier
Details

Category: Inside Golf
Published: 2018-06-11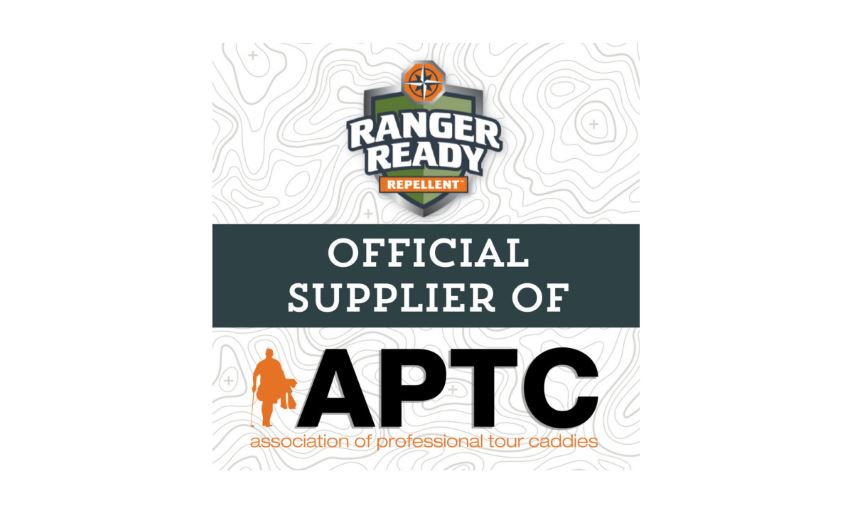 EPA-Registered Insect Repellent Inks Agreement to Keep Caddies and Golfers Protected from Tick and Mosquito Bites.
NORWALK, Connecticut — Fear of contracting tick and mosquito-borne illnesses while playing professional golf is a real concern for caddies and golfers. Protection is essential as ten-hour days on the golf course regularly expose them to being bitten. On this year's professional golf tour, the Association of Professional Tour Caddies (APTC) will be carrying recently launched Ranger Ready Repellents™, which provide 12 hours of protection from ticks and mosquitoes.
Ranger Ready Repellents, a Norwalk, Connecticut company, has developed a new, EPA-registered fine-mist spray that uses the active ingredient Picaridin 20%, which is recommended by the CDC as a safe, effective long-lasting repellent. "Our goal is to be sure that golfers are aware of tick and mosquito-borne diseases so that they can protect themselves from being bitten," said Chris Fuentes, founder and co-inventor of Ranger Ready Repellents. "We recommend applying sunscreen and then a long-lasting repellent, like Ranger Ready, before you even leave the locker room. It is the safest protocol golfers can begin to include in their routine."
The APTC represents 80% of the caddies working on the pro golf tour. "Caddies play a unique and important role for pro golfers," explained Jason Case, director of client services for ITR Management. "Ranger Ready Repellents will provide our members the ability to combat ticks and mosquitos, all while keeping themselves and their players safe from illnesses like Lyme disease."
Ranger Ready Repellents' multi-year partnership as Official Supplier to the APTC is a first in the industry. Terms of the agreement were not disclosed. For further information, contact Ryan Mahoney at This email address is being protected from spambots. You need JavaScript enabled to view it.
Ranger Ready Repellents™ is a brand of the PiC20 Group, LLC, a privately held company based in Norwalk, CT that exclusively utilizes the active ingredient Picaridin to invent, manufacture and distribute DEET-free insect repellents. Under the brand name Ranger Ready Repellents, the company offers premium American-made repellents to safely protect adults and children from tick and insect bites that may cause serious disease. www.rangerready.com
(APTC) The Association of Professional Tour is an industry association consisting of top professional caddies who work with the best golfers in the world. The APTC formed to create a channel for caddies to collaborate and educate the public about the role and responsibilities caddies play in professional golf. www.theaptc.com.