BC Well Represented For 2018 World Deaf Golf Championships In Ireland
Details

Category: Inside Golf
Published: 2018-06-11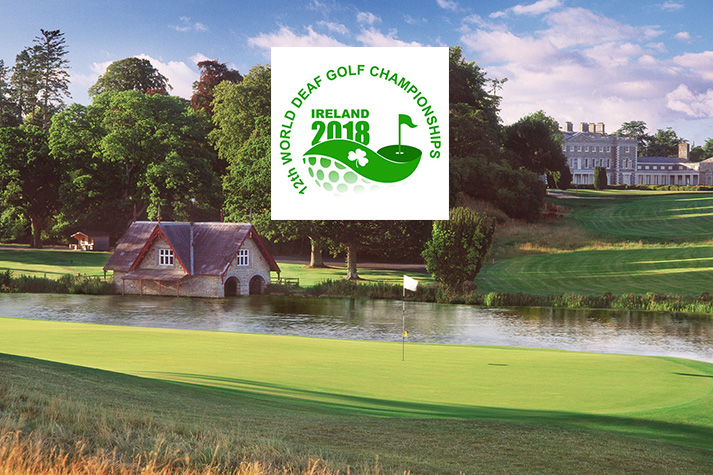 For only the second time, the World Deaf Golf Championships will be played in Ireland after the IDGU won the bidding process to host the championships in July 2014 at the Grand Traverse Resort, Michigan, USA.
The Championships will be held July 21st-28th,  2018 at the Carton House Golf Club. The Men's Individual/Team Championships will be playing on the Montgomerie Course while the Ladies' & Senior's Individual/Team Championships will be playing on the O'Meara Golf Course.
Team Canada will compete in the Men's event, Senior Men's event and Ladies' event.
Jonathan Rose, Ont., Alexandre Ouellet, Que., Ryan Mobberley and Sheldon Dueck, Man., and Dale Proctor, B.C. will take part in the Men's event while British Columbia's Jim Cranswick, Michael Parkes and Paul Landry as well as Denis Marchand (Que.) will compete in the Senior Men's event. Sasha Laoun, of Quebec and Janette Lyon of Ontario will take part in the Ladies' event.
Team Canada's coach Stan Smith of Ontario will travel with the Canadian golfers.
In 2019, the Canadian Deaf Golf Championships will take place at the Mayfair Lakes Golf and Country Club in Richmond, B.C. The best Canadian golfers will be selected to represent Canada at the 2020 World Deaf Golf Championships in England.
This event is open to all Deaf and hard of hearing men and women. Note that a hearing loss of at least 55 dB in the better ear is required to compete in Canadian and international golf tournaments.
GOLF COURSES
The Montgomerie Course pays tribute to the traditions of the game and sets a challenge like no other. This is golf at its purest; adrenaline and shot-making at its best and played on some of the best putting surfaces in Europe. Is your game ready for the challenge? The Montgomerie is a Par 72 inland-links golf course which measures 7,301 yards from the blue championship tees making it one of the more prefered golf courses in Ireland.
Designed by: Colin Montgomerie
http://www.cartonhouse.com/golf/montgomerie/3d-videos/
The O'Meara Course is an exquisite beauty that leaves you breathless with admiration and exhilaration throughout every one of its 7165 yards. Feature holes include the 14th, 15th and 16th, a pair of threes wrapped around a heroic par five that is often called Ireland's answer to Amen Corner. This classic parkland course might lull you with its beauty but is still full of challenges. The O'Meara is a Par 73 parkland golf course which measures 7,165 yards from the blue championship tees.
Designed by: Mark O'Meara
OMeara-Score-Card
http://www.cartonhouse.com/golf/omeara/3d-videos/