Gord's Alberta Golf Notes: Golf Cart Thieves; Calgary's Blake In U.S. Senior Open; Hef Back On Top
Details

Category: Inside Golf
Published: 2018-06-26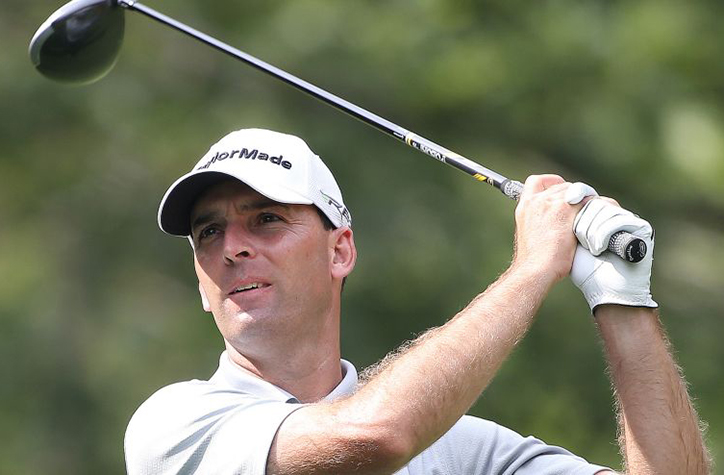 Calgary's Wes Heffernan Wanted To Have More Fun Playing Golf. If Winning Is Fun, Then He's Having A Great Time - Image Courtesy Golf Canada
Thieves Make Off With Golf Carts
It appears as though someone doesn't like to walk when they golf. After all, why would anyone make off with two golf carts from an Edmonton area course. Edmonton Springs has reported that a pair of identical 2016 Club Car Precedent EFI carts were driven away from their facility in the recent past.
They are green in colour with beige seats, as well as being outfitted with canopies, club protectors and windshields. The carts have the numbers '1' and '3' on them. If you have any information on this crime, please contact your local RCMP with the information.
Calgary's Blake Teeing It Up At Senior U.S. Open
A Calgary man has qualified for the Senior U.S. Open along with five other Canadians at the prestigious event at the Broadmoor Club in Colorado Springs. The lone Albertan is Steve Blake, who as it turns out, will join up with a former Calgarian, Stephen Ames, at the tournament.
The other Canucks in the event include Kendal Yonomoto and Phil Jonas from Vancouver and Ontario players Rick Todd from Toronto and Ian Doig from Barrie. The event runs from June 28 to July 1. For tee times for the Canadian players, go to usga.org.
Heffernan Just Keeps On Winning At Alberta Open
Having said last year to Inside Golf that he was going to play the game to have more fun, and relax, is a strategy that is apparently paying off handsomely for Calgary teaching pro Wes Heffernan. The smooth-swinging pro captured his sixth SVR Alberta Open Championship at the River Spirit GC in Calgary.
Heffernan put an exclamation mark on his win by playing the final seven holes of the 54-hole tournament in minus-5 to take a three-shot win over Riley Fleming, another Calgary pro who has been on fire this year as he's won three events already. To underscore the win, Heffernan, a veteran of the old Canadian Tour, eagled the par-5 18th hole on the final day.
His prior wins in this event came in 2006-2008, 2011 and 2012. Heffernan will take the momentum he built from this win into the PGA of Canada Championship, being played this week at the Credit Valley G& CC in Ontario.
Alberta Mid-Am Draws Huge Field
The Alberta Mid-Amateur Championship is likely one of the most popular tournaments that Alberta Golf sponsors each year and this year bears that out. A total of 150 players aged 25 years and over, will take to a pair of Edmonton area golf courses, The Glendale and the Stony Plain Golf Course, to compete in the 54-hole event that is a stroke play competition. There is a cut to the low 60 scores and ties after 36 holes. The final round goes at the private Glendale G&CC on June 28.
Neil Thomas from Edmonton, who won the tournament last year, is again in the field to defend his title but he will be challenged by several well-known names on the provincial amateur golf scene, including Kevin Temple, a 3-time champ of this event along with Floyd Kilgore, Brian Laubman and Senan Foley, who have all claimed the title once.