R&A Tests Drivers Of More Than 2 Dozen Players At Open
Details

Category: Inside Golf
Published: 2018-07-20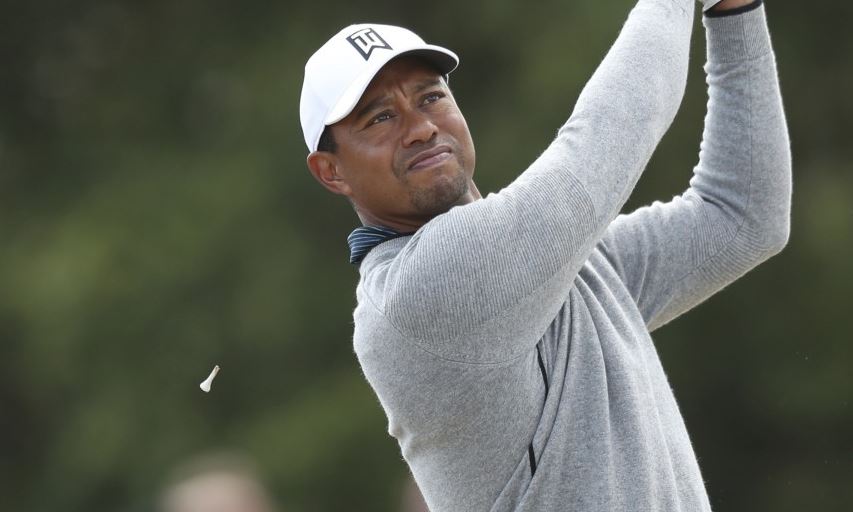 Tiger Woods Plays Off The 13th Tee During A Practice Round Ahead Of The 2018 British Open. (AP Photo/Jon Super)
By TIM DAHLBERG, Associated Press
CARNOUSTIE, Scotland — Some players had to give up their drivers — at least temporarily — this week as British Open officials decided to test them to see if they were in violation of the rules.
The checks came in the midst of a distance debate that previously had been centered on golf balls, not clubs.
"We take our governance role very seriously, not just on the rules of golf and amateur status, but also equipment standards," said Martin Slumbers, chief executive of the R&A. "And we felt it was an appropriate next step to more actively seek to test players' drivers straight out of the bag."
Both the R&A and the USGA measure what is known as "characteristic time," or CT, to determine whether drivers conform to limits on "spring-like effect" that determines how far the golf ball can be hit. But the testing lately hasn't involved a list of players asking them to bring the clubs from their bags.
"We've always had an equipment test capability down on the range, certainly since I've been involved in the Open," Slumbers said. "It's been an option for players or the manufacturers to take their equipment in and have it tested."
Slumbers said all the players who had clubs tested were cooperative, and that the testing did not uncover any violations.
Rory McIlroy said his driver wasn't tested, but that he saw the list of clubs tested and most of them were from the manufacturer of his driver, TaylorMade.
"I understand why they're testing equipment," McIlroy said. "If there is some drivers out there that have went a little bit over the limit, then, obviously, guys shouldn't be playing them. I think the manufacturers are smart enough to know not to try to push it too much. I'd be very surprised if they found anything this week."