Canadian Junior Golf Association Announces Partnership With Skechers
Details

Category: Inside Golf
Published: 2018-07-24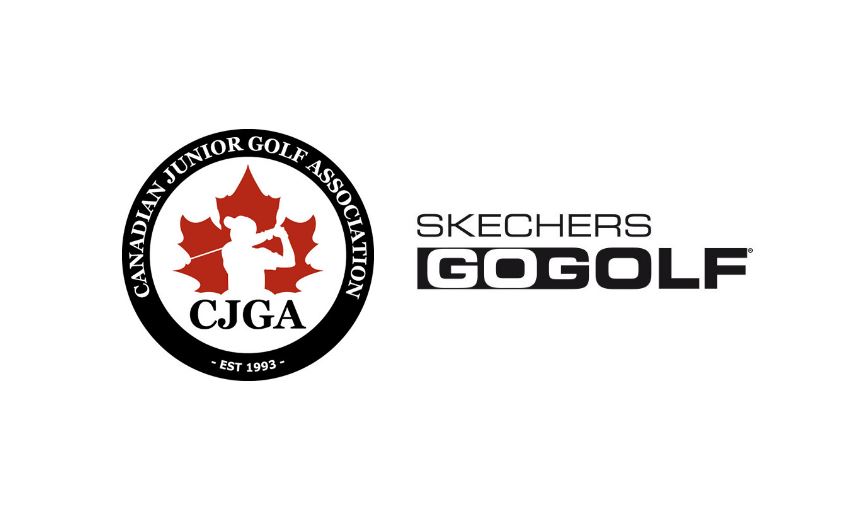 Skechers Will Be The Official Apparel And Footwear Of The CJGA
RICHMOND HILL, Ontario — The Canadian Junior Golf Association (CJGA) is pleased to announce today a new partnership with Skechers Performance, a division of Skechers USA, Inc. The partnership will see the brand become the official apparel and footwear of the CJGA, outfitting all CJGA staff and volunteers in Skechers GO GOLF. CJGA Team Canada members will also be outfitted in Skechers golf apparel when representing the CJGA and Canada internationally.
Along with the gear, Skechers will host five Skechers Junior Series events across the country. These events will give CJGA members the opportunity to see and experience a range of Skechers GO GOLF products. Division winners will also receive a pair of the latest Skechers footwear. The five events include:
June 16-17: CJGA Junior at St. Andrews Valley – Aurora
July 23-24: CJGA Clublink Junior Series – Caledon Woods GC – Caledon
July 30-31: CJGA Burnaby Golf Junior – Burnaby
August 20-21: CJGA Clublink Junior Series – Heron Point GC – Alberton
September 22-23: CJGA Junior at Inglewood – Calgary
"We could not be happier to partner with Skechers and welcome them to the CJGA family," stated Brad Parkins, COO of the CJGA. "Skechers is a family brand with a breadth of product lines that naturally align with the CJGA and our members. This partnership will benefit our juniors on the course, while also making an impact off the course to our extended network."
"We're excited to partner with the Canadian Junior Golf Association by helping to support the next generation of athletes in this sport," said David Beecroft, Canadian country manager for Skechers. "It's also a tremendous opportunity to introduce our footwear and apparel to young players at the grassroots level so they can experience for themselves how our lightweight and comfortable Skechers GO GOLF collection feels on the course."
CJGA Alumna and six-time LPGA Tour winner Brooke Henderson is on the roster of elite golfers wearing Skechers GO GOLF alongside Matt Kuchar, Colin Montgomerie, Russell Knox, Wesley Bryan, Belén Mozo and Billy Andrade.
---
About Skechers USA, Inc.
SKECHERS USA, Inc., based in Manhattan Beach, California, designs, develops and markets a diverse range of lifestyle footwear for men, women and children, as well as performance footwear for men and women. SKECHERS footwear is available in the United States and over 170 countries and territories worldwide via department and specialty stores, 2,651 SKECHERS Company-owned and third-party-owned retail stores, and the Company's e-commerce websites. The Company manages its international business through a network of global distributors, joint venture partners in Asia and the Middle East, and wholly-owned subsidiaries in Canada, Japan, throughout Europe and Latin America. For more information, please visit skechers.com and follow us on Facebook (facebook.com/SKECHERS) and Twitter (twitter.com/SKECHERSUSA).
About the Canadian Junior Golf Association
The Canadian Junior Golf Association (CJGA) is a "registered Canadian amateur athletic association" (RCAAA) non-for-profit registered federally with Revenue Canada. The CJGA is dedicated to providing Canada's junior golfers with the necessary skills and knowledge required to lay a foundation for a future in competitive golf.
Through its six-stage competitive development program that focuses on tournaments, clinics, international competitions, and mentoring programs with PGA Tour professionals, the CJGA introduces the game to juniors as young as five and offers competitive multi-day events for the more advanced golfer. The CJGA acts as a feeder system to provincial and national competitions, collegiate and university golf, as well as professional and recreational golf. For more information, please visit www.cjga.com.
The Canadian Junior Golf Association is generously supported by its National Partner, Freedom 55 Financial, which provides financial security advice and planning for Canadians.